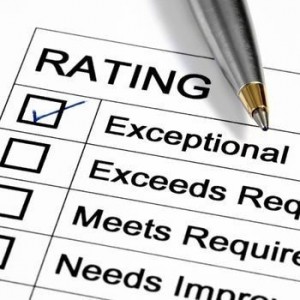 The following is something I've used as a head coach as a tool to evaluate both myself and all of my assistants.  I have the players come in to my classroom at lunch about a week after the season to fill out a few surveys.  This is one of the ones which they fill out.  They evaluate the head coach, me, and their position coach.
I really encourage coaches who have never done an evaluation like this to try it this upcoming season.  Sometimes it may not be fun to read what some kids have to say, but it WILL make you a better teacher and coach!
Dear Players,
Please take this evaluation very seriously.  This coaching staff places a high value on your opinion.  You have the ability to change things that you might think need changing.  You do not need to put your name on this evaluation unless you want to.  Please be completely honest about each coach.
THIS EVALUATION FORM MUST BE TURNED IN BEFORE YOU RECEIVE YOUR LETTER OR ANY POST SEASON AWARDS AT OUR BANQUET ON DECEMBER 14TH!!  Your coaches, parents and friends will be very disappointed if you fail to turn this in to Coach Fore before Friday December 12th!
 Indicate which coach is your position coach with a * next to his name!
Give each coach a grade based on the A-F scale that we use for scale.  See the scale below!
A = way above average; B = above average; C = average; D = below average; F = failed in this category
COACH FORE                                                                     
1 – Teaching the technique, x's and o's of the game   _____                       
2 – Fair and just treatment of the players   _____
3 – Showing Christ on the field by his attitude, speech, etc.  _____
4 – Knowledge of your position _____  My position:_____
5 – Coaching ability during the games _____
6 – Time dedication and commitment to team _____
7 – Passion for coaching  _____
8 – Made you a better player _____
9 – Made you a better person _____
10 – Would you recommend this coach for next season? [circle] Y/N
Any comments: