Special Teams can make a HUGE difference in the outcome of a football game.  But it won't just happen. Come hear Chris Fore talk about the Special Teams difference!  He was recently hired to be the Special Teams Coordinator at Victor Valley College after fourteen years as a Special Teams Coordinator at the high school level.  He will talk through how to meticulously make YOUR special teams better for the 2017 season!
Fore's special teams units at Sultana High School this past season were ranked in the top 10 in their division in 4 different categories.
***Must sign up in advance so we have a count.
Fore has been the Special Teams Coordinator at Sultana High School for the last two seasons.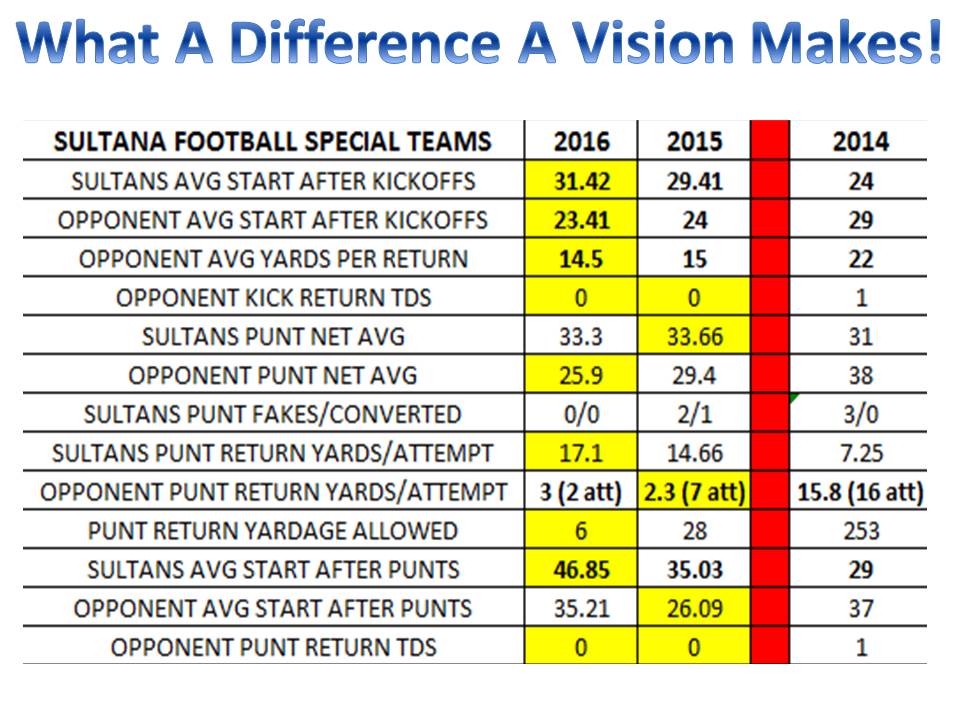 Take a look at the difference Special Teams made at Oak Hills in 2014 under Fore's leadership.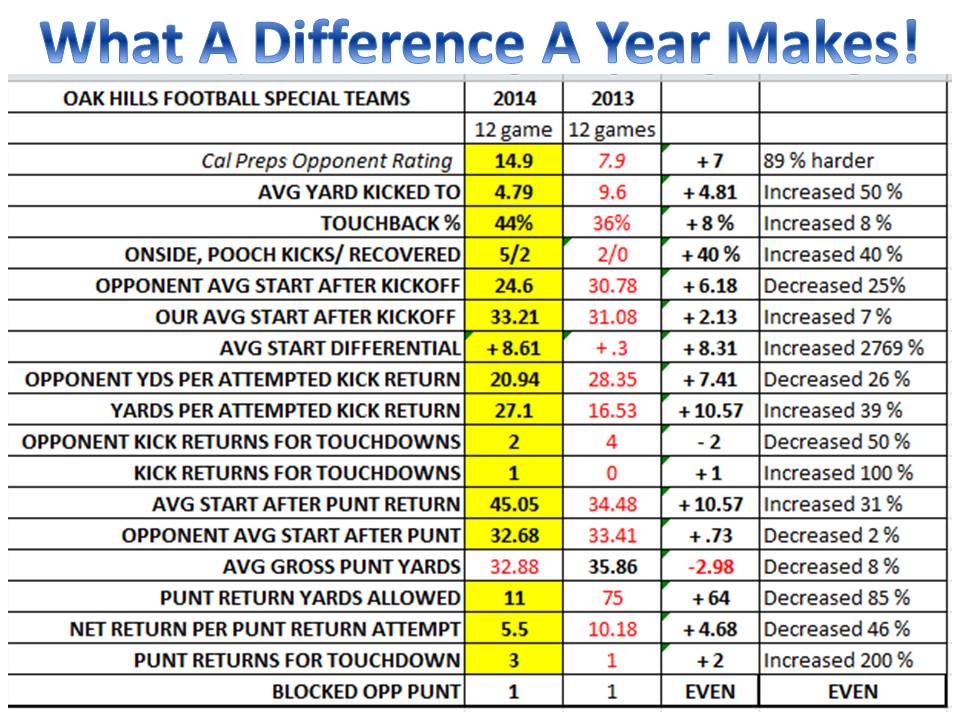 Coach Fore consults teams around the nation about their special teams, and specifically about the Shield Punt.  He's spoken for several years at the Glaizer Clinic on Special Teams.  His book on the Shield Punt is in the final editing stage with Coaches Choice.
You can't argue with the statistical differences that Fore's special teams units have been able to produce over the years.  Check out the differences he's been able to make at both Sultana and Oak Hills in the slides to the right.  The proof is in the pudding.
Fore will cover: Special Teams Program Organization, Punt and Kick Returns Game, Shield Punt, Unique Special Teams Situations/Rules, Drill, and have a Q/A session.
Every participant will receive his Punt/Kick Returns Manual ($14 value) and the Shield Punt Manual ($7 value).
Bring as many staff members as you want for just $85, or pay $40 per individual.
***Must sign up in advance so we have a count.