Eric Parra, sophomore, May graduate
Victor Valley College, Victorville, California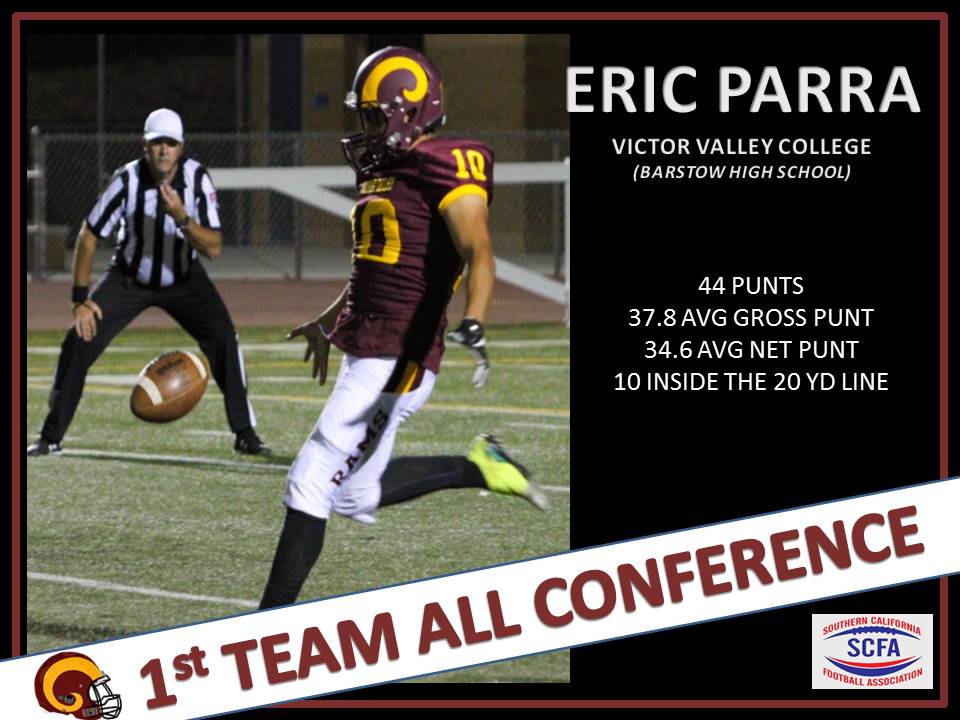 Contact information: ericp5510 at gmail.com – Please email for phone number
Southern California Football Association profile, including 2017 stats
Southern California Football Association profile, including 2016 stats
Desired Major: Astronomy, or anything in the field of science
To contact his Special Teams Coordinator, please email Coach Fore at chris at eightlaces.org.
"You will NOT find a harder working special teams player than Eric Parra.  We played against him in high school.  He was an All League Defensive End, place kicker and punter.  He did a little bit of everything.  As a Defensive End, he was a terror!  This was because of his toughness, both mentally and physically.  He brings that toughness to punting, to his work ethic on a daily basis, and to his high expectations of himself." – Coach Fore
To contact his Head Coach, please email Dave Hoover at david.hoover at vvc.edu.