TYLER PELE, Class of 2018
Sultana High School, Hesperia, Califoria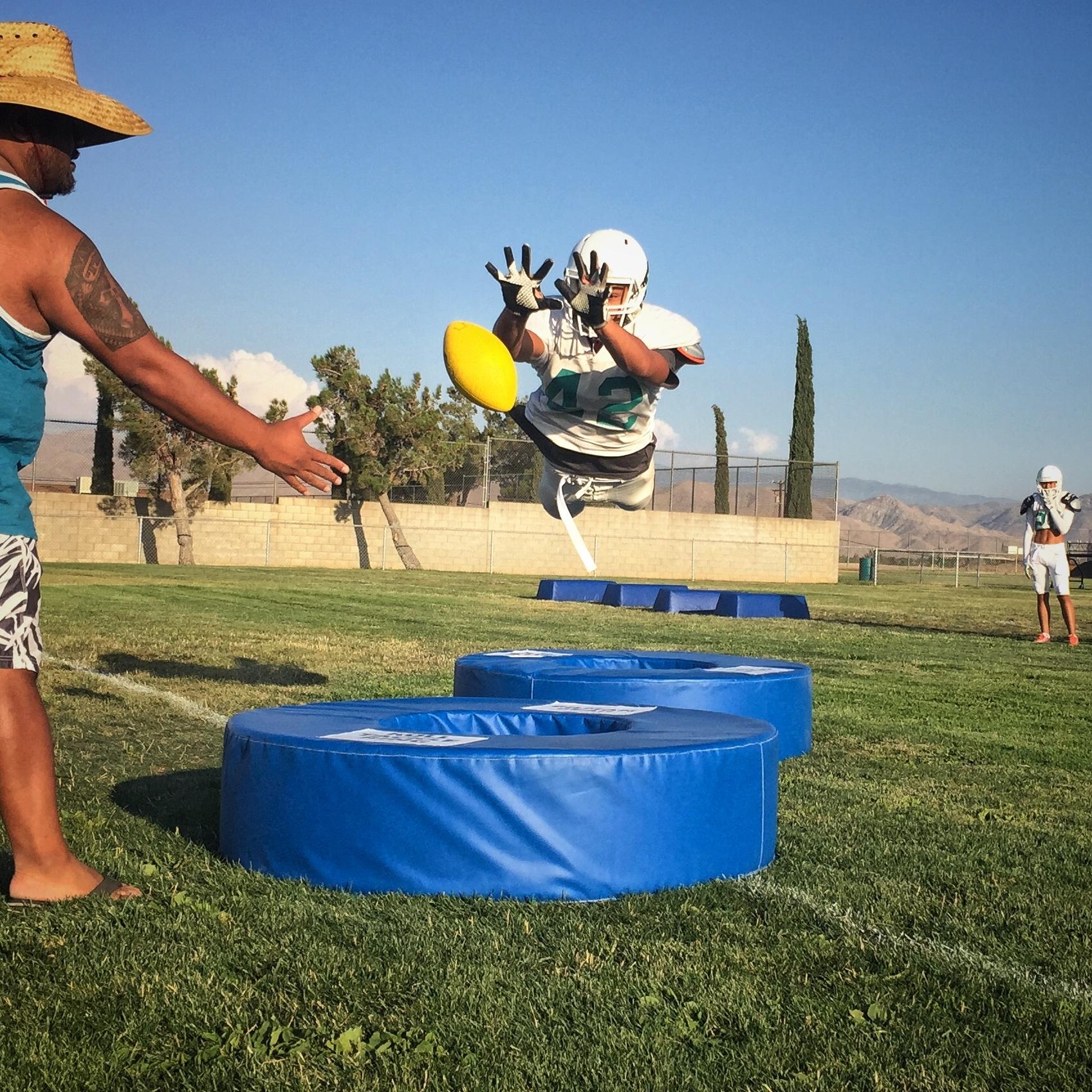 Desired Major: Business management
To contact his Head Coach, please email Keith Locklear at keith.locklear@hesperiausd.org.
"Tyler is the first 3 year Varsity Football Team Captain I have had in my 21 year Varsity Football coaching career. His leadership shills and football I.Q. are off the charts. As far as his play goes, wherever we put him on the field, he had a huge impact. He was a weapon for us as a wide receiver, a running back and a linebacker. He was also a standout on special teams as Coach Fore can attest to below. Quite simply, this young man is a big time guy and belongs on a 4 year campus right away as a student-athlete."   
To contact his former Special Teams Coordinator, please email Coach Fore at chris at eightlaces.org.
"Tyler is one of the hardest working teenagers I've had the pleasure to coach in almost 20 years.  His natural instincts for the ball is one of Tyler's greatest strengths.  I coached him for two years, his sophomore and junior seasons.  He played anywhere and everywhere we needed him to.  His strength is on the defensive side of the ball where he started three years at Sultana.  He carried the ball from the tailback spot when tough yards were needed.  He is one of the toughest kids I've ever coached as well, both mentally and physically.  When I drew up a punt block, he's the guy who would do it.  He returned kickoffs and punts for three years as well.  Just an all around tremendous football player.!" – Coach Fore