Through March 1 at Midnight Eastern we've got a 14 Day Free Trial to JDFB Insider that gives you full access to 5 complete coaching systems, web clinic archives, ebooks, and the private Chalk Board forum.
No contract, cancel any time!
Here's What You're Getting When You Join JDFB Insider Today…
Access Complete Coaching Systems
Insiders get access to all of our exclusive Coaching Systems including The 4-2-5 Defense System, Pistol Power Offense System, 33 Stack Defensive System, 4-3 Defense System, and 3-4 Defense System. Plus you get other full courses including The Offensive Line Coaching Formula, Max Motivation for Peak Performance and more.
Over 30+ Complete Web Clinics
Access the complete JDFB Web Clinic archives. With over 30 individual web clinics on a huge variety of topics, you're sure to find information to make your football program better. Offensive and Defensive schemes, Game Planning, Practice Planning and more.
Private Forum For All Your Coaching Questions & Discussion
Get access to the JDFB Insider Private Forum where you can ask your questions directly to Coach Daniel and hundreds of other experienced  coaches. No matter what your football program needs, JDFB Insider will deliver.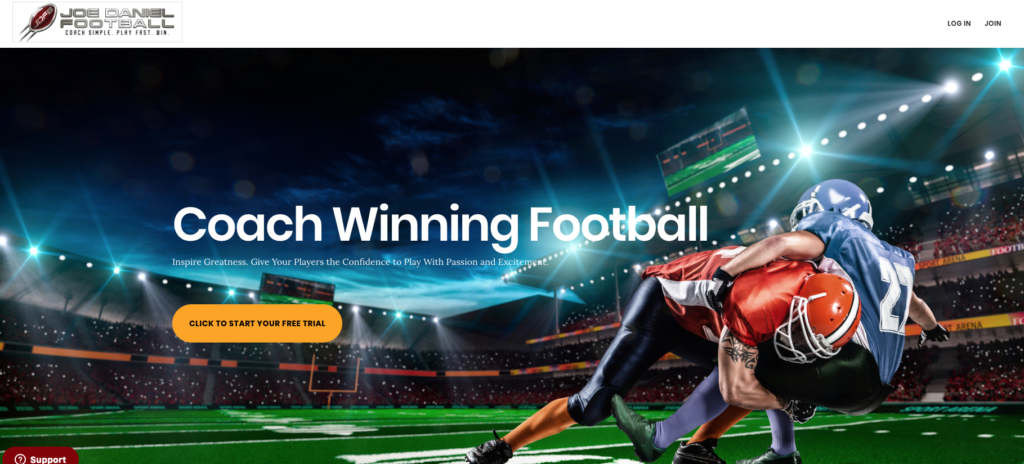 And More… Scroll Down For The Big List!
Insider Monthly – 
$
29
Monthly
Instant Access To All Coaching Systems
All eCourses, eBooks, Videos, Web Clinics
Private Coaching Forum
Monthly Recurring Membership – Insider Annual
All Courses, eBooks, and Private Forums
Unlimited Additional User Logins For Coaching Staff Members
BONUS Defending The Option eCourse
Annual Recurring Membership
What Other Coaches Are Saying About JDFB Insider…
With Joe's 4-3 Defense insight, it helped me understand some different schemes and concepts. We eneded up winning a State Title in 2013, and getting to the State Seminfinal in 2014, and having a 26 game win streak!

– Dave Dugan, High School Associate Head Coach
The content on Joe Daniel Football gives me a great resource to step up my game. Even better than the content is the fact that there is a coach who is willing to hear out my questions and give specific feedback to my questions. This is a must have tool for coaches at any point in their career.

– Scott Spoede, Pagosa Springs High School, Colorado
Coach this is definitely the greatest site I have ever come across in terms of becoming a better coach.  There are so many sites that give you fluff and generic information, but you break things down, go over the important aspects of whatever the topic may be and really focus on what needs to be focused on.  Thank you for providing us with such a great resource.

– Doug Cotto, Defensive Coordinator, East Haven High School