MENTAL TOUGHNESS – The MVP of Your Team – Part 2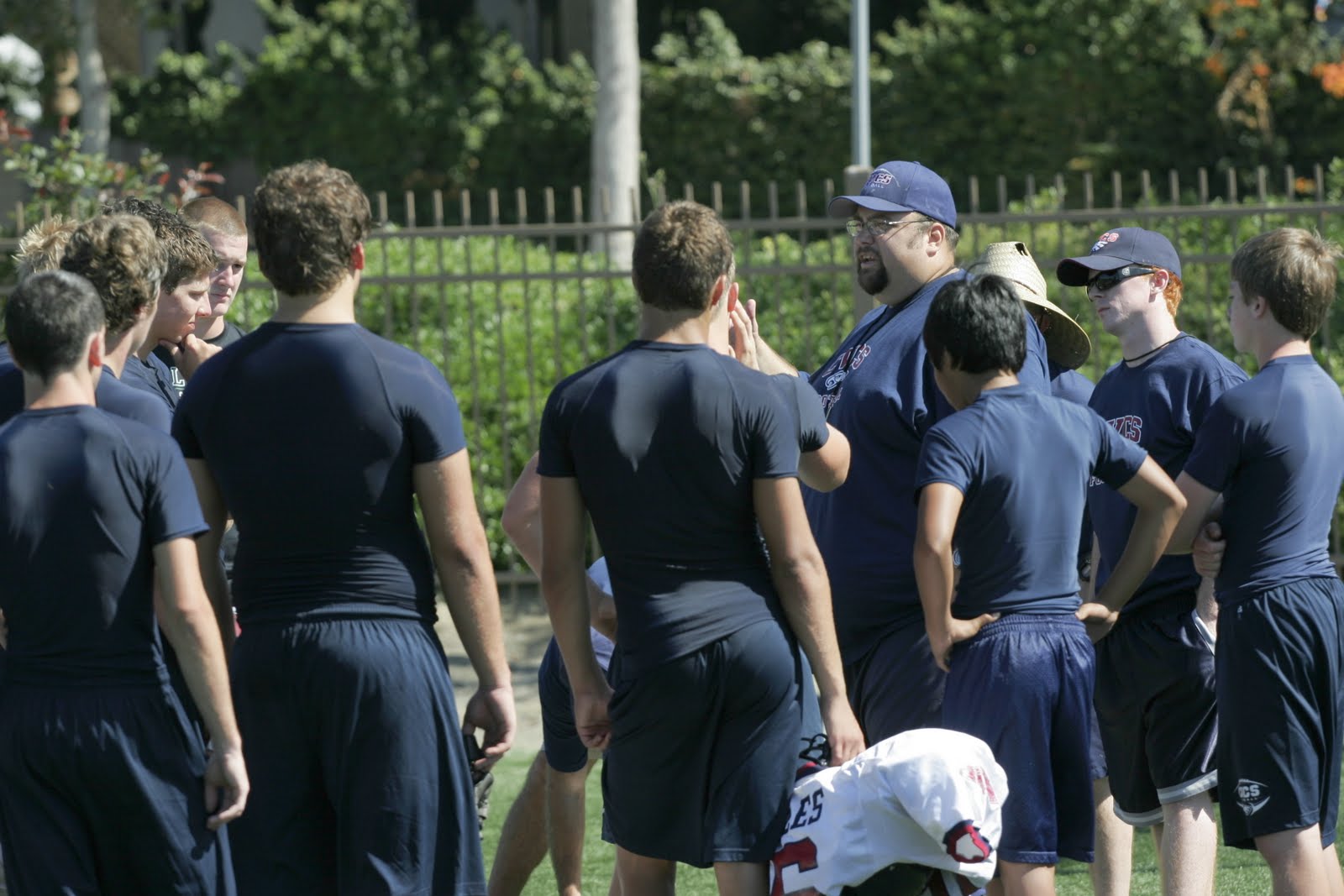 During the summer of 2010, I know we had a pretty decent football team coming back.  We had some of our key players back as seniors, and were primed for a great season.  I thought we had a chance to battle for the League Championship IF everything went our way, we stayed healthy and got some lucky bounces.
A team named Avalon was in our league, and they were SEVEN time League Champions!  SEVEN years in a row.  Big, strong kids from the Island of Catalina off the coast of Southern California; I was coaching in Orange County at the time, a little school called Capistrano Valley Christian.  Their enrollment had taken a huge hit due to many factors, and we were left playing 8 man football.  There were 17 kids in my program: 9 freshmen, 2 sophomores, and 6 seniors.  Freshmen are pretty useless on a varsity football field playing against 17 and 18 year old young men, even if it is 8 man football. But we were fortunate enough to have a couple of them who started.  We basically had 10 "varsity" players.
I knew that we would have a very, very tough time beating Avalon.  What's more, we were traveling out to the island to play at their place.  They hadn't lost a league game on that island in eight or nine years; in fact, they rarely ever lose out there!  It's tough playing there.  Many coaches don't like to travel to Avalon at all for a game.  Most didn't give us a shot at winning.  I made a bunch of calls to coaches to plan for my trip.  Most coaches said "just enjoy your trip, and try hard to get out of their healthy!"  I wanted to see what coaches did in terms of the boat ride over, staying the night, which hotel, etc. etc.  One school had a problem with some of the kids on the island keeping their team up all night, throwing rocks at their hotel windows, jeering them, etc. all through the night.  The administration at the school made a decision to NEVER stay the night out there again because of that night.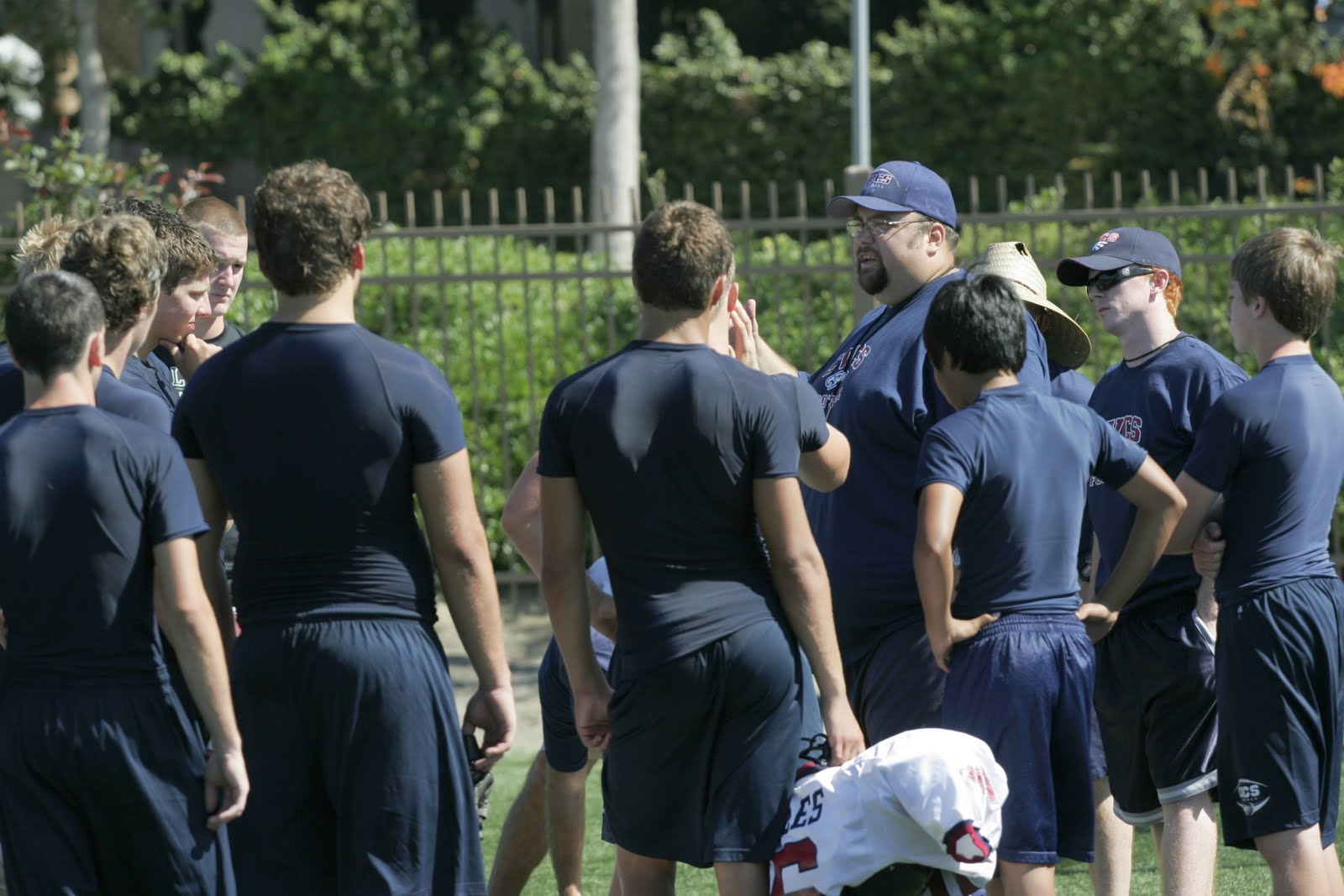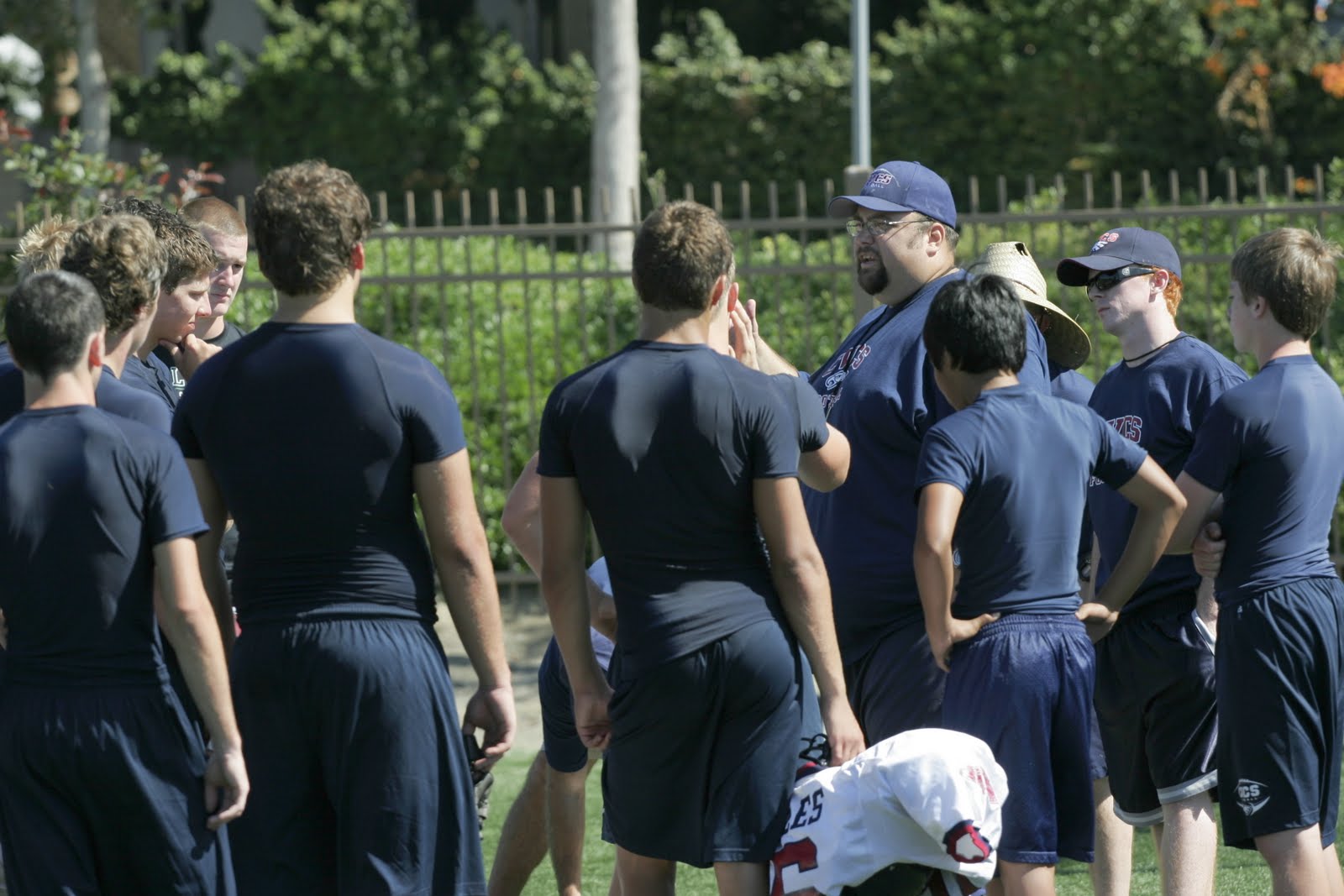 Another coach talked to me about how hard it is to play there after riding the boat over, it's an hour and a half ride on the boat.  One coach told me about a quarter of his team getting sick just on the ride over, including his starting QB.  What do we do?  Stay the night, or play on the day of riding the waves over?  I mean, this could have HUGE implications for the League Championship!
I knew no matter what we did, we would still have my jimmys on the field playing their joes!  It always comes down to that. And I knew that my jimmys were intimidated by those big, strong kids.  They POUNDED us 55-8 in 2009!! That tells you about their team right there!  We were a .500 team that year too, qualified for the playoffs.  It's not like we were 0-10!
I had a lot to do with the MENTAL aspect of our guys for this upcoming season.  I HAD to convince them we could beat this team.
So, that summer I started to read a lot of books and writings from coaches and psychologists regarding MENTAL TOUGHNESS.  "That is where we will win this game," I thought to myself one day in the office, "with MENTAL TOUGHNESS."  So, I started soaking it up, and reading everything I could, to prepare my boys for mental toughness, because I knew that if I did my job convincing these boys to be tough in their minds, they could beat Avalon, even at their place!
I came across a FANTASTIC definition of mental toughness, and I started preaching it to my kids a few weeks before Avalon.  I wanted to plant the seed in their minds, that we must become more mentally tough than we were.  Remember when I said we had 6 seniors?  Going in to the Avalon game, we only had 4!!  We had lost TWO two way starters, both seniors, to broken legs leading up to that game.  Our kids had every reason in the book to fold losing those two studs!
In their book, What Is This Thing Called Mental Toughness?  An Investigation of Elite Sports Performers (2002) Graham Jones, Sheldon Hanton, and Declan Connaughton of the United Kingdom interviewed elite athletes as well as elite-level coaches and sport psychologists, and developed the following definition of mental toughness:
Mental toughness is "Having the natural or developed psychological edge that enables you to: generally, cope better than your opponents with the many demands (competition, training, lifestyle) that sport places on a performer; specifically, be more consistent and better than your opponents in remaining determined, focused, confident, and in control under pressure." (Jones, Hanton, & Connaughton, 2002, p. 209).
When I read this definition, I ABSOLUTELY LOVED IT!  In fact, I put it up on the board in our video room for the kids to see several weeks in a row.  A picture of it is below.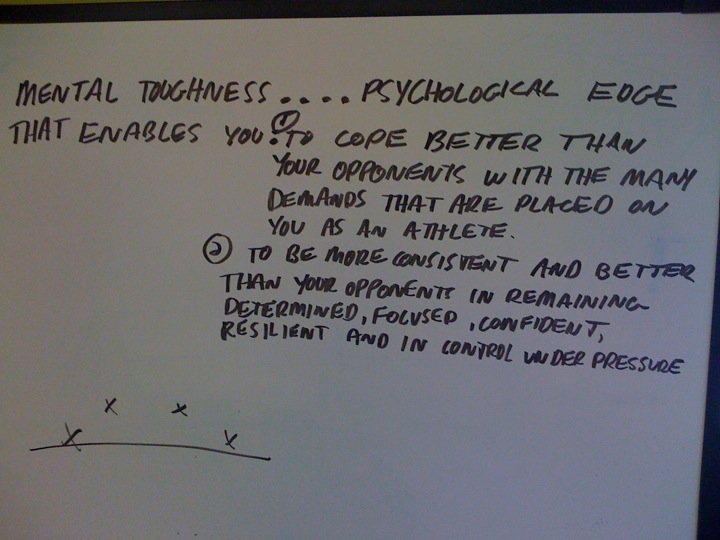 I thought to myself, "that's it! This is what we need to beat Avalon!"  A few things that stood out from this definition:
1.  Cope better than your opponents
2. Be more consistent and better than your opponents in remaining determined, focused and confident while under pressure
There was no doubt that this League Championship football game would be a tough one.  We would have to keep it close in order to win the game.  I had to get my kids to believe we COULD win the game.  I had to get them practicing this idea of "coping better" and responding to pressure better.  So, we put more pressure on them in practice.  Some of the weeks that year, we knew that our practices would be harder mentally and physically than the games.  That's just the kind of season we had.  We had to manufacture a lot of adversity in practice.  I thought our coaching staff did great at that.
We talked about that quote on Mondays.  We threw out scenarios to the kids.  "Let's say we are down 20-0 to Avalon in a few weeks, how would this apply in the locker room at halftime of that game?"  "Pretend we lose Melzer (our starting QB) in the first quarter vs. Avalon, how will we respond?  Will we be better than our opponents at responding to that?"  We started making our kids think critically about applying this "wikipedia definition" to real world situations between the chalk!
I'll never, ever forget having breakfast at a little cafe on the Island the morning of the game.  A patron whom I didn't know came up as he was leaving and said "Coach, good luck today.  Is your Varsity team playing out here today too?"  He assumed we were the JV team!  That should tell you right there how small we were, and what the folks in town thought of our little team!  And he wasn't being a smart aleck, he was dead serious!
One reason that man that we were the JV team was because we ONLY HAD 10 PLAYERS!!  Avalon suited up 24 that day!  That's right, our 11 vs. their 24.  Almost a modern day David and Goliath story!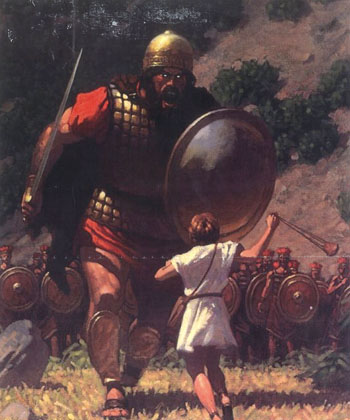 We get out to the field that day; it was a cloudy and misty October morning, and I could tell right away that the Avalon kids weren't mentally prepared and focused.  Sure, it was an hour, maybe an hour and fifteen minutes before the game, but I had seen a lot of football teams prepare, and I knew these guys weren't nearly as prepared as our team was.  (By the way, we decided to stay over night in a hotel on the island.  We had ZERO problems.  Their coaching staff and the folks we met were absolutely TOP NOTCH.  A gentlemen out there named Coach Earl is one of the finest men in 8 man football, and he made sure we were treated right, including having his players take our kids up the hill to the field in their golf carts. Thank you Earl!)
I saw in our boys eyes as we walked the field that they were focused and ready to play, and I saw that Avalon was looking past us.  Some of them were snickering at our size and numbers.  I know they were glad to see two of our seniors on crutches.  I decided to do something that day that I had never done before.  It was a spur of the moment thing, but I really believe that it made the mental difference in the game.
I'll tell you tomorrow what I did!