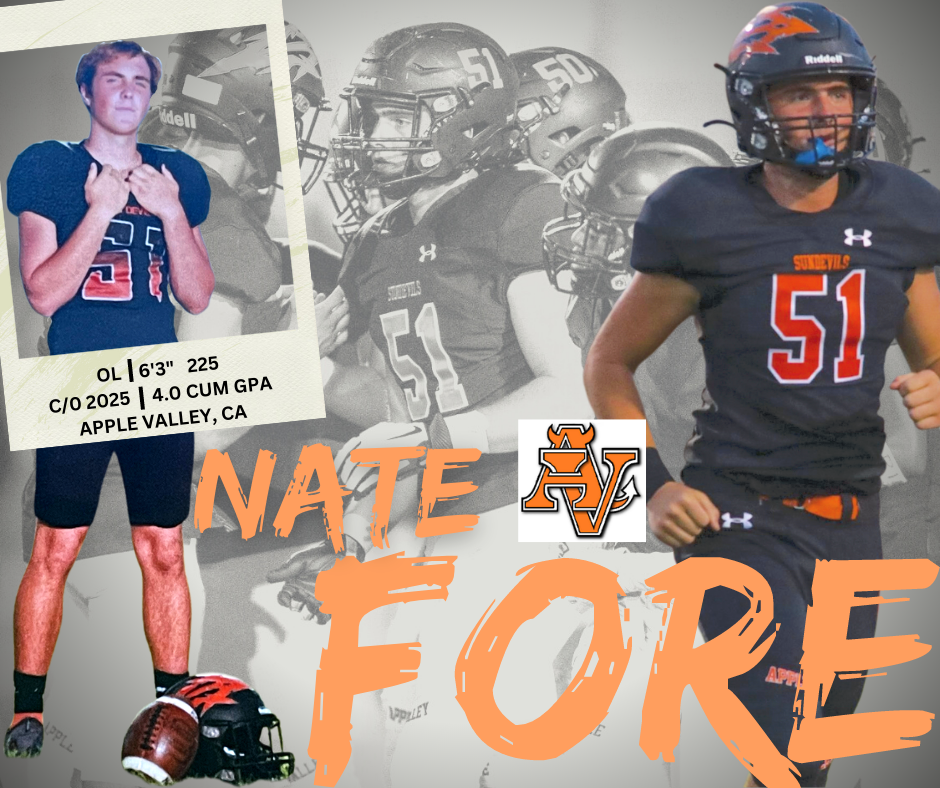 Full Name: Nathaniel Charles Tumai Fore
Date of Birth: October 29, 2006
Graduation Year: 2025
Height: 6'3″  Weight: 225
High School: Apple Valley High School in Apple Valley, California
Head Football Coach: Kyle Godfrey, 760-221-5566
Recruiting Coordinator: Rob Meras, AVHS Offensive Coordinator, 760-220-1615
Cumulative GPA through December 2022: 4.0
Number: 51
Positions: Offensive Line, Left Tackle and Defensive Line, Tackle
Postseason Awards: JV Football Most Valuable Offensive Player (2022), Freshman Football Most Valuable Player (2021)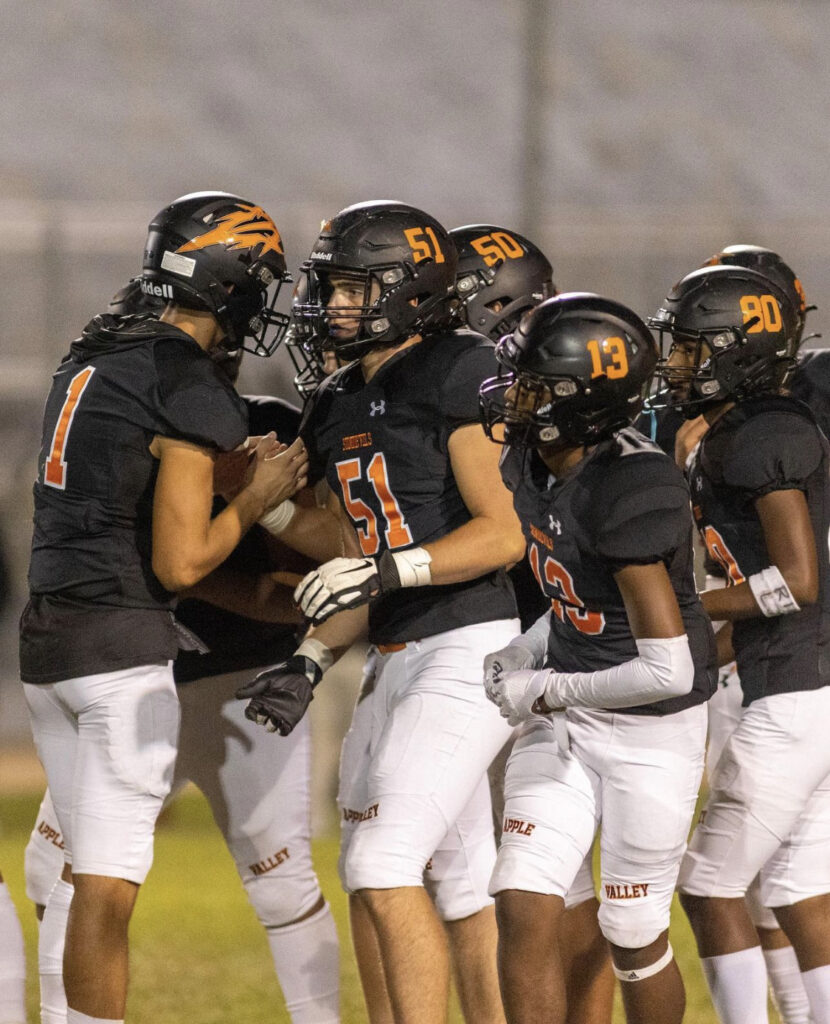 Personal Information
NCAA Clearinghouse ID Number: 2212747752
College Aspirations: To attend a four year university
Twitter: @natefore06
Family: Parents are Chris and Christine Fore.  Chris is the Principal at Mojave High School (Hesperia) and Christine is a Substitute Teacher in the Apple Valley Unified School District. The Fores have lived in the Apple Valley area since 2012.  Nate is the oldest of three children. 

Nate comes from a very strong family unit with unlimited parental support. 

The Fores can be reached at: Chris@EightLaces.org.