HOW TO HANDLE A BENCH CLEARING BRAWL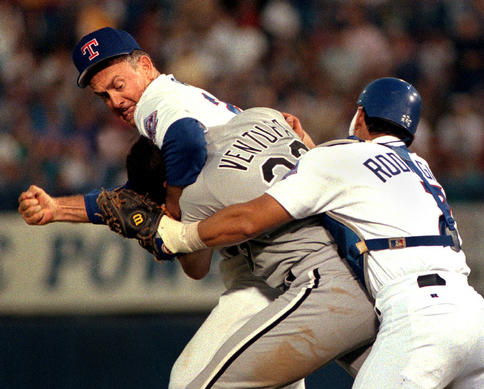 Okay, I'll start this post by admitting one thing: I've never practiced preparing for a bench clearing brawl before.  Have you?  Have you ever walked your team through this type of scenario where there is a fight that gets out of hand to the point where players start leaving the benches?
I think it's important to do!  I walk through just about every scenario that I can think of in Training Camp with my team.  And then on Thursdays we walk through all kinds of scenarios: offense with ball on 1 coming out, free kick after a safety, fake field goal from left hash 15 yard line, two point play to win the game, etc. etc.   But what about walking through how our team will handle a bench clearing brawl?  I'm going to put this on my to do list from now on!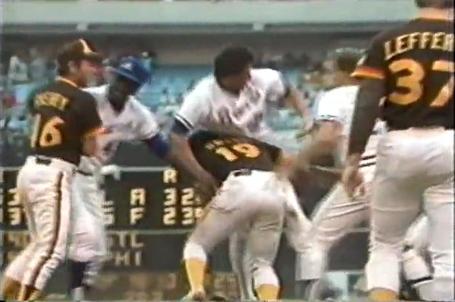 Last Friday here in Southern California there was an ugly enough "brawl" that saw a team lose so many players they can't suit out a team this Friday night!   I've never heard of that before.  The famous Snoop Dog's son was right in the middle of the melee, having been caught on film throwing a punch.  (He's a highly recruited wide receiver; will be interesting to see if this mistake negatively impacts his recruitment.)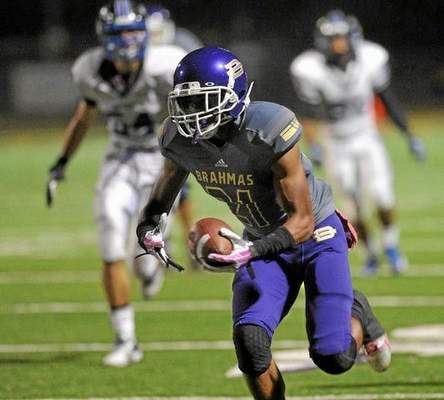 Here is a report from our local governing body, the California Interscholastic Federation Southern Section, on last Friday's melee.
In thinking through this process over the weekend, here is how I will teach my next team about how to handle ourselves during a "bench clearing brawl."  These will be the steps my team takes.
1.  IF YOU ARE ON THE FIELD WHEN A FIGHT BREAKS OUT:
A.  If the fight is nowhere near you, meaning more than 10 yards away,  leave the field immediately!  Get to our sidelines as quickly as you can.
B.  If you happen to be right next to where one of our players is fighting, within 10 yards of him, whether he is the one throwing punches or getting punched, get him OUT OF THE FIGHT.  A good way to do this is to simply tackle him to the ground.  There will probably be a few teammates near you; the ones not fighting need to get the one fighting to stop fighting by removing him from the situation.
Get to our sideline as soon as you can.
DO NOT TOUCH ANY OPPONENT to get your teammate out of there.
ONLY TOUCH YOUR TEAMMATE!
DO NOT TALK TO ANY OPPONENT.  
DO NOT LOOK AT ANY OPPONENT.  
IGNORE YOUR OPPONENT!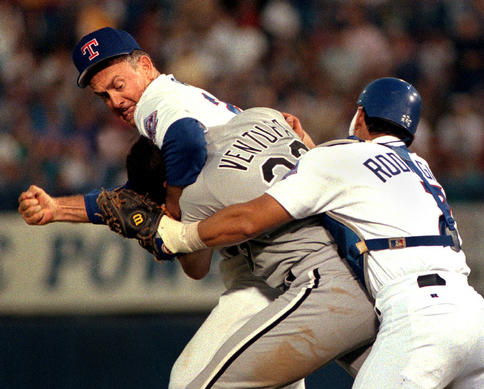 2.  IF YOU ARE ON THE SIDELINES WHEN A FIGHT BREAKS OUT: (Suited out players and non suits)
A.  DO NOT LEAVE THE SIDELINES!  
B.  Move to the water table as soon as you can.  Every person on our sidelines needs to get to the water table and circle up there.
C. Don't leave the water table huddle until you receive instructions from the Head Coach or one of the Coordinators to do so.
(The water table is where we have 3-4 Gatorage coolers, water bottles, etc.  It's a great point of reference for the team. Easy to find.  Usually its on the 30 yard line, to the left when face our sidelines from the field.  It's about 10 yards from the sideline.)
INSTRUCTIONS FOR COACHING STAFF AND GAME MANAGEMENT
If there is a fight that starts on the playing field, and benches start to clear:
1.  THE HEAD COACH AND BOTH COORDINATORS ARE THE ONLY ONES TO LEAVE THE SIDELINES.
A.  The Head Coach and Coordinators will get to the site of the fight as soon as possible to remove our players from the situation.
DO NOT TOUCH ANY OPPONENT to get your players out of there.
ONLY TOUCH YOUR PLAYERS!
DO NOT TALK TO ANY OPPONENT.  
DO NOT LOOK AT ANY OPPONENT.  
IGNORE YOUR OPPONENT!
2.  POSITION COACHES AND ALL GAME MANAGEMENT PERSONNEL MANAGE THE SIDELINES
A.  All position coaches, equipment managers, team doctors, strength coaches, etc. need to get themselves to the numbers on the field as soon as possible to keep our players from leaving the sidelines.  Position yourselves spread out on the numbers to keep our kids on our sidelines.  Position your EYES on OUR sidelines, not the fight.  Direct our players to the water table as soon as possible.
B.  Once our players are huddled around the water table, all position coaches and game management should make their way to this huddle.
C.  Have all of the players, both the ones dressed out and non suits, take a knee.
D.  Instruct all players to stay right where they are, on a kneed, in this huddle.
E.  Make sure that nobody leaves the huddle.
F.  Only the Head Coach or a Coordinator can dismiss the kids from this huddle.  Remain with the huddle until that happens.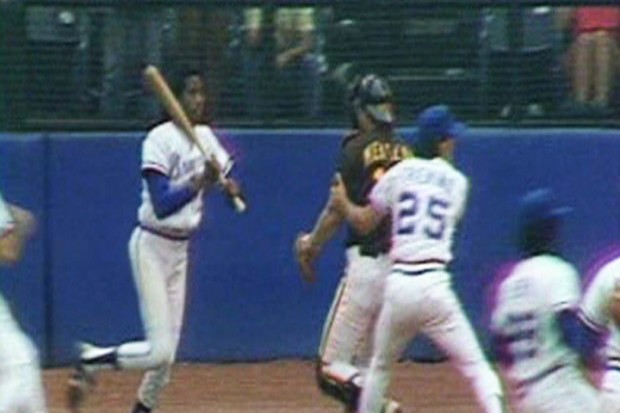 It is a great idea to have your procedure, which I've outlined above, put in to your Player's Manual.
This is a great part of the Citrus Valley Blackhawks Football Players and Parents Manual that Head Coach Pete Smolin shared with me earlier today:   (Thanks for sharing Coach Smolin!)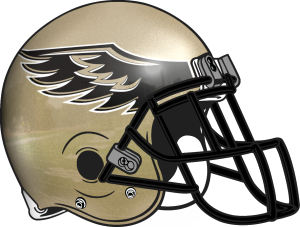 Crisis Control Policies
1) Philosophy: Players must never perpetuate a fight and should leave the field immediately so they might not be construed as promoting an incident. Any player creating or participating in a crisis on the field of any sort will be suspended from the team immediately!
2) Reaction: Once a fight erupts, A "Six Tight" call will be made by the coaches. All players must immediately leave the field and "squad-up" take a knee in 6 lines in their own team box on the 50 yard line. No one is allowed to touch any opposing player. If one of our players is in trouble and is within arm's length of another player, then that player is allowed to pull his comrade out of the fracas, but if the player is not within arm's length, then they must leave the field and let the assistant coaches retrieve any remaining players on the field. This will be included in our practice plans randomly at least once a week. It must be clearly understood that failure to respond immediately to the "crisis control" program will result in disciplinary action, a full suspension.