LEADERSHIP ACADEMY SERIES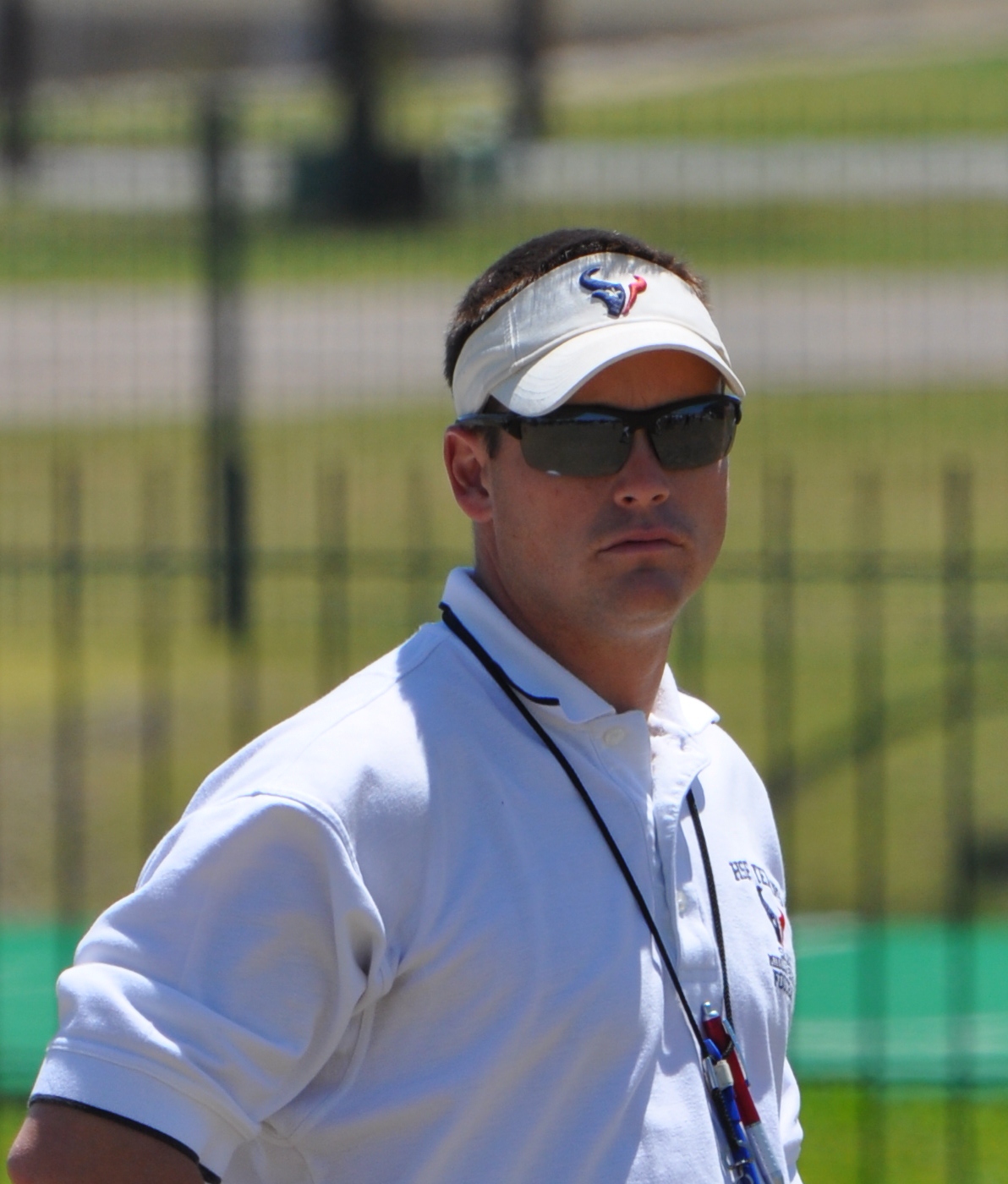 We traded some messages and emails about building leaders in our football programs, and I was very interested in what he was doing.  I love studying and sharing about leadership.  I think it's one of the most overlooked aspects of our football programs.
I'm going to post a series of his  Power Point this week.  I think it's really good stuff!
This is from Coach German.
I have coached with some good coaches and learned about character building early in my coaching career.  We have always created a schedule (in season and off season) of discussing with our players about their decisions and choices.  Both on and off the field decisions will affect them and their team.  Since then I have taken what I learned and added to it every season. Last summer I moved from Houston to Denver and coached with a new staff this past fall.  I am in the building now so I can have a bigger impact with our student athletes which is great.
This past season I noticed that our football team was lacking in sound leadership.  On the field there were times when players would become out of control with emotion effectively putting themselves before the team.  We earned too many personal foul penalties.  The effort was not consistently high and players seemed to quit at times.  We want to change the culture.  We want to build a family atmosphere centered on trust and ownership.
This past fall was our staff's first year together for most of the coaches.  We inherited some of the culture but as the the saying goes, you are either coaching it or allowing it to happen.    So we created the Leadership Academy Series and presented it to our head coach.  He was all aboard and we put it in motion.  Something we focus on is bringing up our middle third or players.  We know we don't need to focus as much on the guys at the top. They are intrinsically motivated. We need to pull up the middle and bottom third of players to create a larger percentage of our top players.  Top or elite players do not earn that status just by physical performance.  If the player has elite skill but is a jerk he is not a top player.  We want to have the largest group of players in out top/elite player section.  As coaches we look at every player and determine where they fit among elite, average, below average section.  As Coach Meyer emphasized to me recently it takes too much energy of a coach to constantly try to bring up the below average group.  He stated you must focus and spend your energy on bringing up the average group, which is probably made up of the most student athletes.
The Leadership Academy Series is a 6 – 8 week program that is currently only offered for football student athletes.  We will meet for 45 – 60 minutes until we cover all the material. Players are told to bring something to take notes with. I do not want to be the only one talking.  I want interaction from my players.  I want it to be engaging.  Players should be on the edge of their seats because coach will call on me and I better know the answer.
A huge part of the program is about empowering the players.  I want them to know that they do have a choice in the little things.  Those little things have an impact on their performance and their team.  The first thing we teach is what is leadership.  What are the different types of leadership?  What are good examples of leadership?  Some of the smaller things that may go overlooked because they are implied is attitude, effort, hustle, positive encouragement. It doesn't matter what position you play, how fast you are, or how strong you are you can give maximum effort in every aspect.  As a player you make that choice every rep of every day.
I created a 55 slide Power Point presentation to go along with the series.  We talk about all the positive traits that are necessary to be a champion on the field and in life. It includes a number of topics.  All the things I would like my child to learn from playing football.  We want them to be great people, who will eventually be great husbands, fathers, and men.   I tell our players we want them to be great players but it doesn't stop there.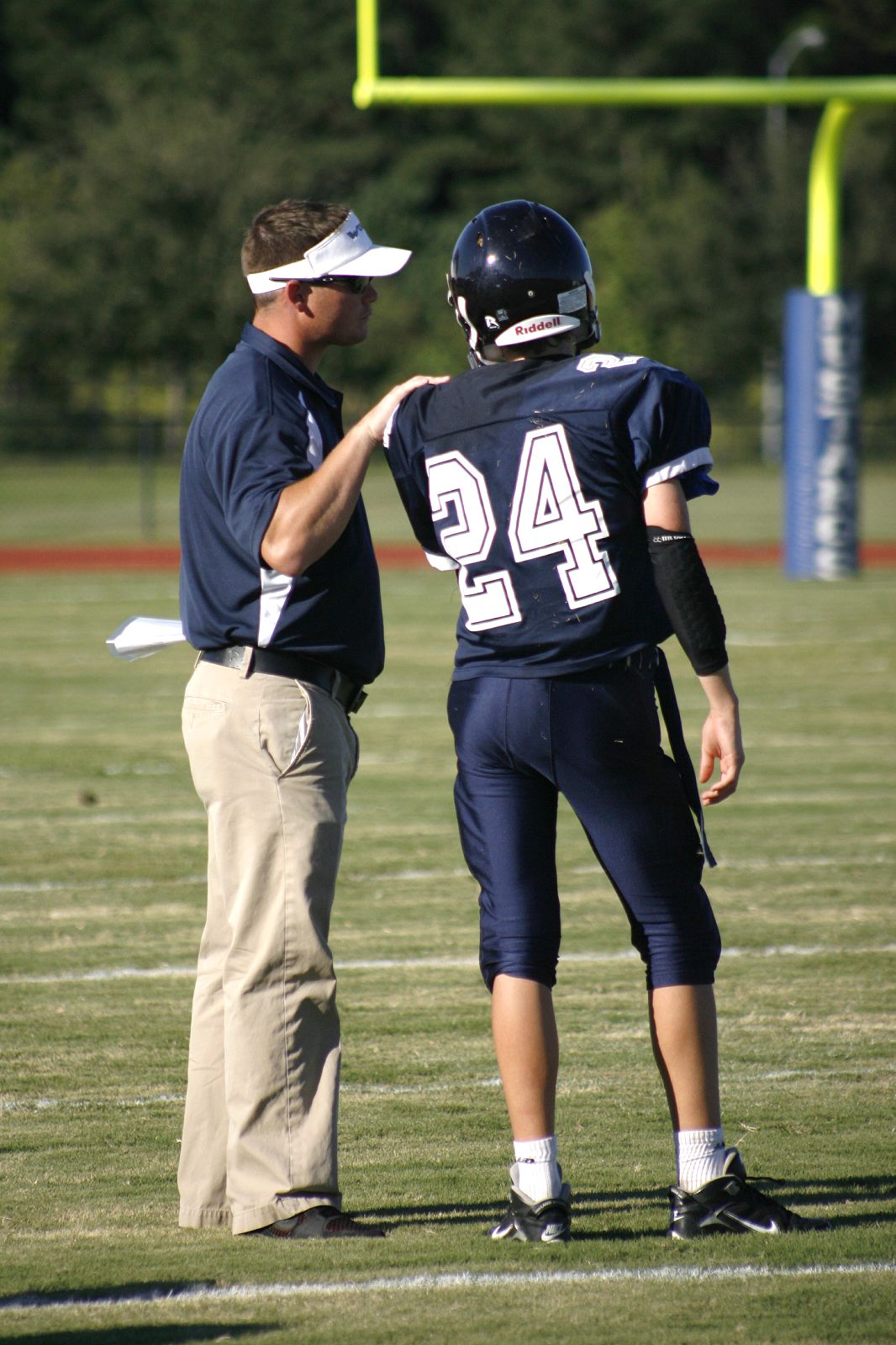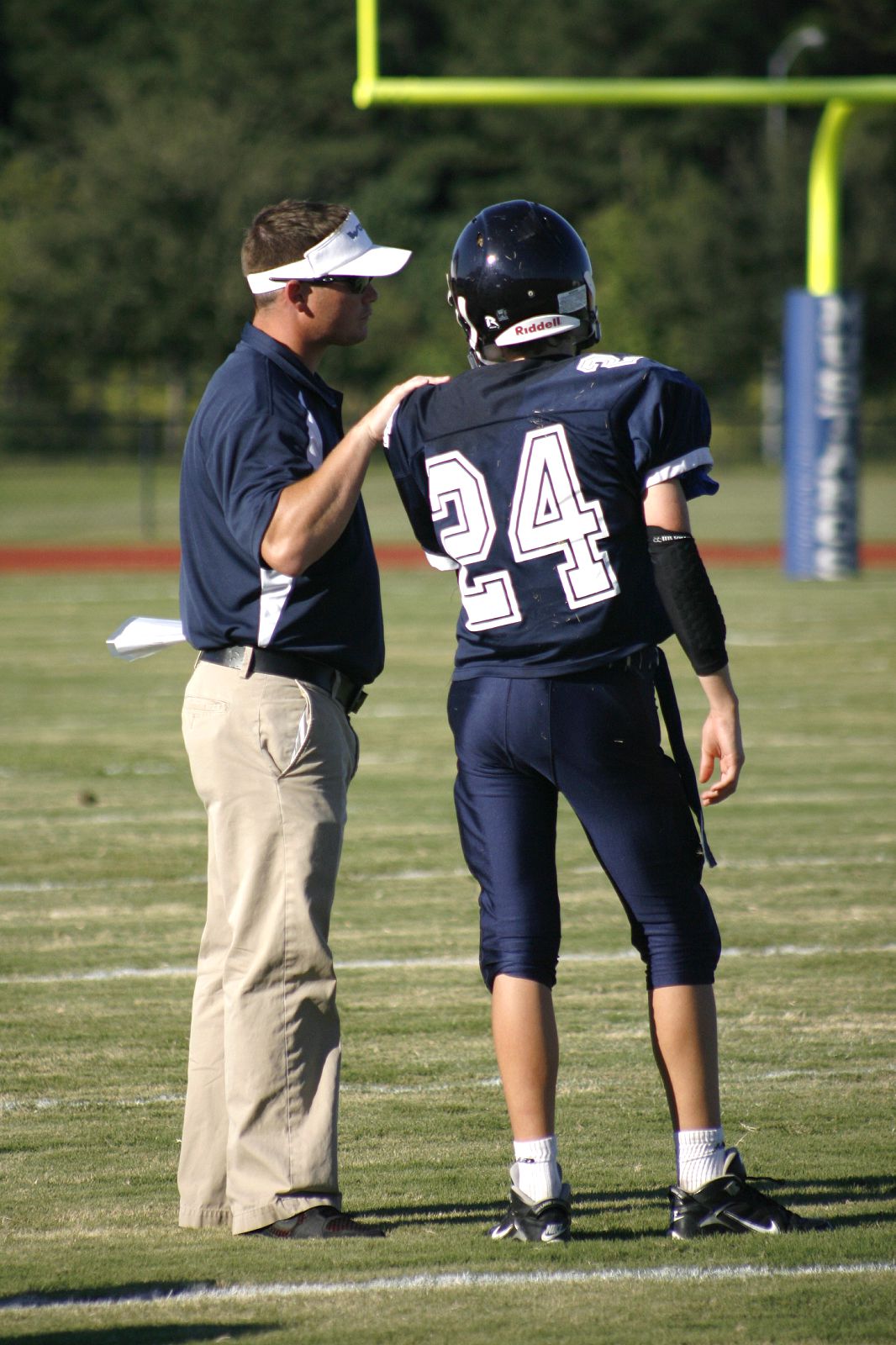 In order to be a great team we have to be unified in trust.  Players have to trust each other, themselves, and their coaches.  We talk about being a catalyst or a bad apple.  We will watch clips of colleges going through a winter workout.  We will have clips of college or pro players talking about what it takes to be a champion.  We will talk about what mental toughness is.  How is success measured?  We will include information about self respect and how to properly shake hands.  The last thing we want is one of our player to meet a college coach and not know how to properly address the coach with proper eye contact and hand shake.  We also talk about commitment, keeping your word, accountability, responsibility  and finishing the job.  We talk about "INAM – It's Not About Me".
There are so many things to cover in the Series but this is what our first year looks like.  Like anything else we are laying the foundation.  I think we will see huge dividends and are already seeing progress.
I told you, good stuff right?  I will be sharing his Power Point in the next few posts.