"That's What Teams Are For"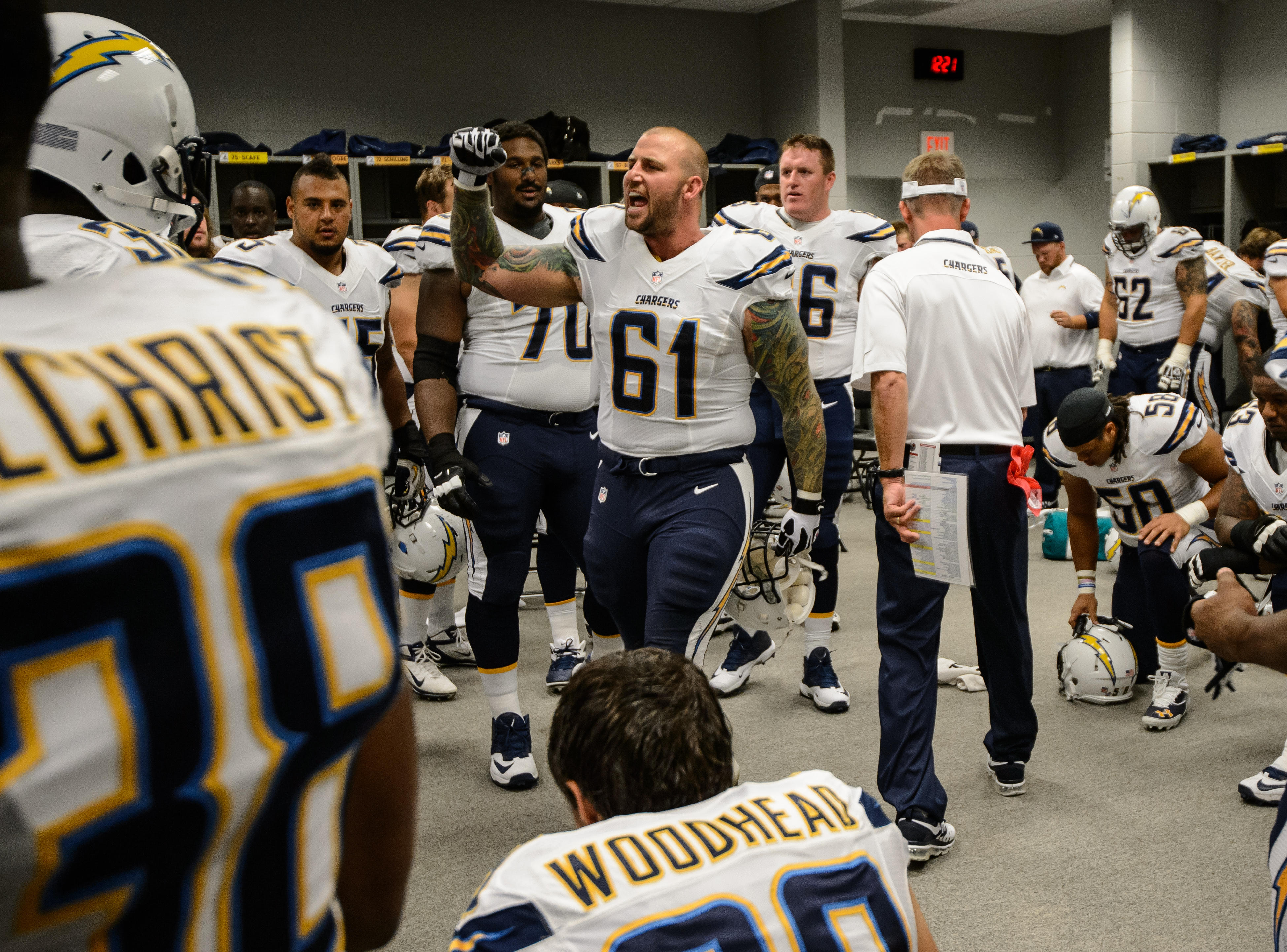 I love seeing, hearing, reading, watching all things about football!  And I really love hearing coaches and players talk about football; I could pass on 9 out of 10 "commentators" to be honest!  (Although I love Troy Aikman, Mike Mayock and Jon Gruden!!)
I watched the retirement speech of Nick Hardwick of the San Diego Chargers tonight, and got REALLY FIRED UP about one part of his speech, and I wanted to share it.  Seriously, this is one of those things you HAVE to share with your team at some point. Print it out, put it up in your weight room, etc!!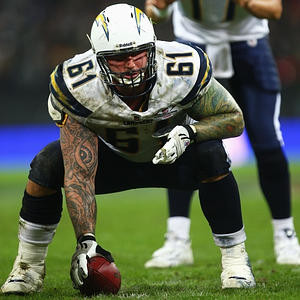 Towards the end of his 9 minute speech, Nick started to get a bit emotional when talking about the teammates that he had played with. Nick played 11 seasons with the Chargers, having started in 146 games as the center in San Diego.  They say that he is easiest the best center to ever play in San Diego.  He was selected to be the Team Captain 5 times.  He was a Pro Bowl player for the Chargers, and was selected to their 50th Anniversary All Time Team.
Here is what Nick said that really got me:
Football is a scary game.  I'll tell you why it's scary.
You're standing on the sidelines as the national anthem is playing; the jets are flying across the top, and you're looking across the field at your opponent that you're going to fight for the next three hours. 
And I was never the biggest, never the fastest, never the strongest.
And I'm looking across at the guy I'm going to block for three hours, and he is the biggest, he is the strongest, he is the fastest on the other sideline.
And I'm terrified. 
Cause I don't know if I can block him for three hours. 
BUT THAT'S WHAT TEAMS ARE FOR.
THAT'S WHAT TEAMMATES ARE FOR.
You hold one another accountable.
I said I'm going to fight that man for three hours.  You have to hold me to that. 
And if I get in to deep water, you're going to have to come bail me out.
We hold each other accountable, and teams allow individuals to get further than they can get by themselves. 
So I'm forever grateful for my teammates.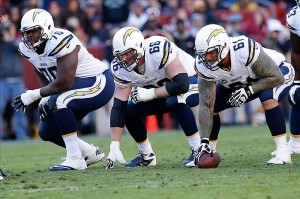 Isn't this just some of the best stuff that you've read about TEAMS!!  I've been on this TEAM > i kick lately.  The TEAM must come before I!  Put the team before yourself, and your team will not, cannot be beat.  We live in such a me first generation; coaches have to battle this "me first" attitude EVERY day!
I believe that Nick really summed up what being a part of a team is ALL about, and how to make the most of being on a team!  I loved this part of his speech, and wanted to share it.
Here is what some of his teammates had to say about Nick.
Philip Rivers: "As a quarterback, the guys in front of you are all so very important, but guys like Nick really cared about me," he said.  "He really didn't want me to get hit, he really hated to see that.  He wasn't just doing his job, he was really doing it with love because I was behind him, and that's something I'm forever grateful for….I think our bond was special not only as teammates but as friends (because) we had a genuine care for one another as peopleWe will miss Nick the football player, but we will miss Nick the person most."
Eric Weddle:  "Guys like you (are why) we play the game.  I look up to you in every way – professionalism, as a man, a husband, a person, a teammate, a guy who does things the right way."
La Danian Tomlinson:  "When Hardwick was playing, everything for everybody else was easier.  He could call out the defense, he made the run game better for us and he made us a better unit.  His smarts along with his ability, he was certainly the best center I ever played with.  He is a great person and easy to get along with.  He kept it light in the locker room.  He's one of those guys that can get along with everybody.   Even if he got into it on the field with one of the defensive guys, when we got into the locker room, everything was squashed.  Nick would go hug it out with the defensive player.  He's a guy that everyone could get along with.  He understood the concept of being a teammate.  He has put in his time, he's been a warrior for so long, but now it's time for him to enjoy the fruits of his labor."