CHAMPIONS LOCKER ROOM: Texas 3A-II State Champ – Waskom High School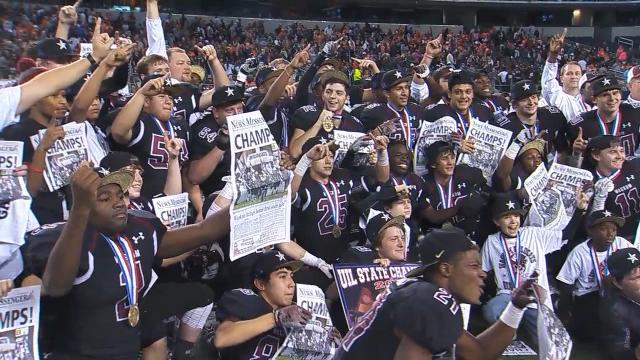 The 2015 CHAMPIONS LOCKER SERIES presents Texas 3A-II State Champion Waskom High School.  2015 was their second straight State Championship!  Congratulations!
Head Coach Whitney Keeling led the program to a perfect 16-0 record, and the program's second straight Texas State Championship. Before he over the Wildcats Football Program, they won just 25% of their contests from 2006-2011; they were 15-45.  Since Keeling took over, the Wildcats have gone 49-9, an outstanding 84% win percentage!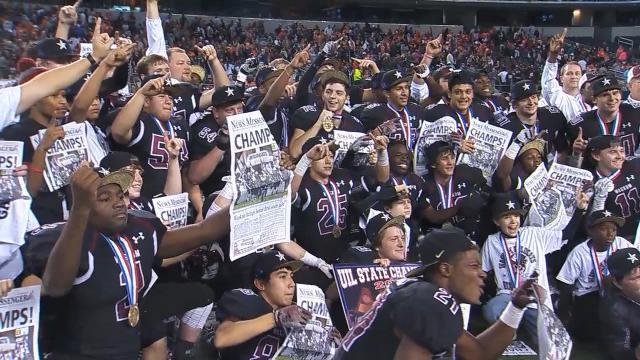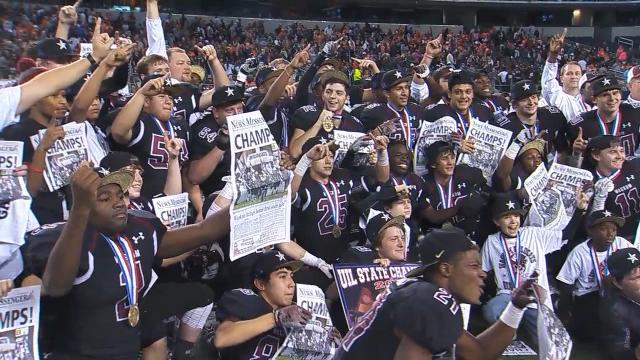 What does your football program do differently from other programs in your league, conference, state that helped you win a State Championship?
Im not 100% sure what we do different I feel like our offensive scheme and defense scheme is tough to prepare for and it gives us advantage.
What is one piece of advice that you would give to a coach wanting to win a state championship?
Gotta get kids to believe in what you are doing. Sell the program.
What kind of offense did you run?
Flexbone
What kind of defense did you run?
9-2 gap controlled
Which of the Special Teams was most valuable this year, and why?
Kickoff; we onside kick about 85% of the time to get the ball back.
Do you incorporate some type of character development program within your football program? If so, what program do you use?
No sir.
Do you incorporate some type of leadership development program within your football program? If so, what program do you use? 
No sir.
What is the number one obstacle you face in building a Championship caliber football program in your community?
Overcoming the losing mentality that was here for 23 years
Who do you consider to be your main mentor in this profession and what about that coach do you try to emulate in your program?
Jim Manning, he was my High School Soccer Coach.  Great Christian Man.
Thank you Coach Schroeder for participating in the CHAMPIONS LOCKER ROOM Series, and congratulations to your team, State Champs!
2015 Champions Locker Room Series
Idaho 3A State Champ – Emmett High School
California 3A State Champ – Rancho Bernardo
Oklahoma 3A State Champ – Heritage Hall
California's Division 5 AA State Champ: Mater Dei Catholic High School
Alabama's 7A State Champ – McGill-Toolen Catholic School
Alabama's 4A State Champ – Leeds High School
Coach Fore is the author of several books and manuals that have helped coaches in building their programs, and the job search process: Building Championship Caliber Football Programs, Outside The Lines Manual For Football Coaches, Outside The Lines Manual for Athletic Directors, the Shield Punt E Clinic, and An Insider's Guide To Scoring Your Next Coaching Job.  You can find each of these items at EightLaces.