Attacking the middle of the field on Kickoff; holding opponent to -2 yards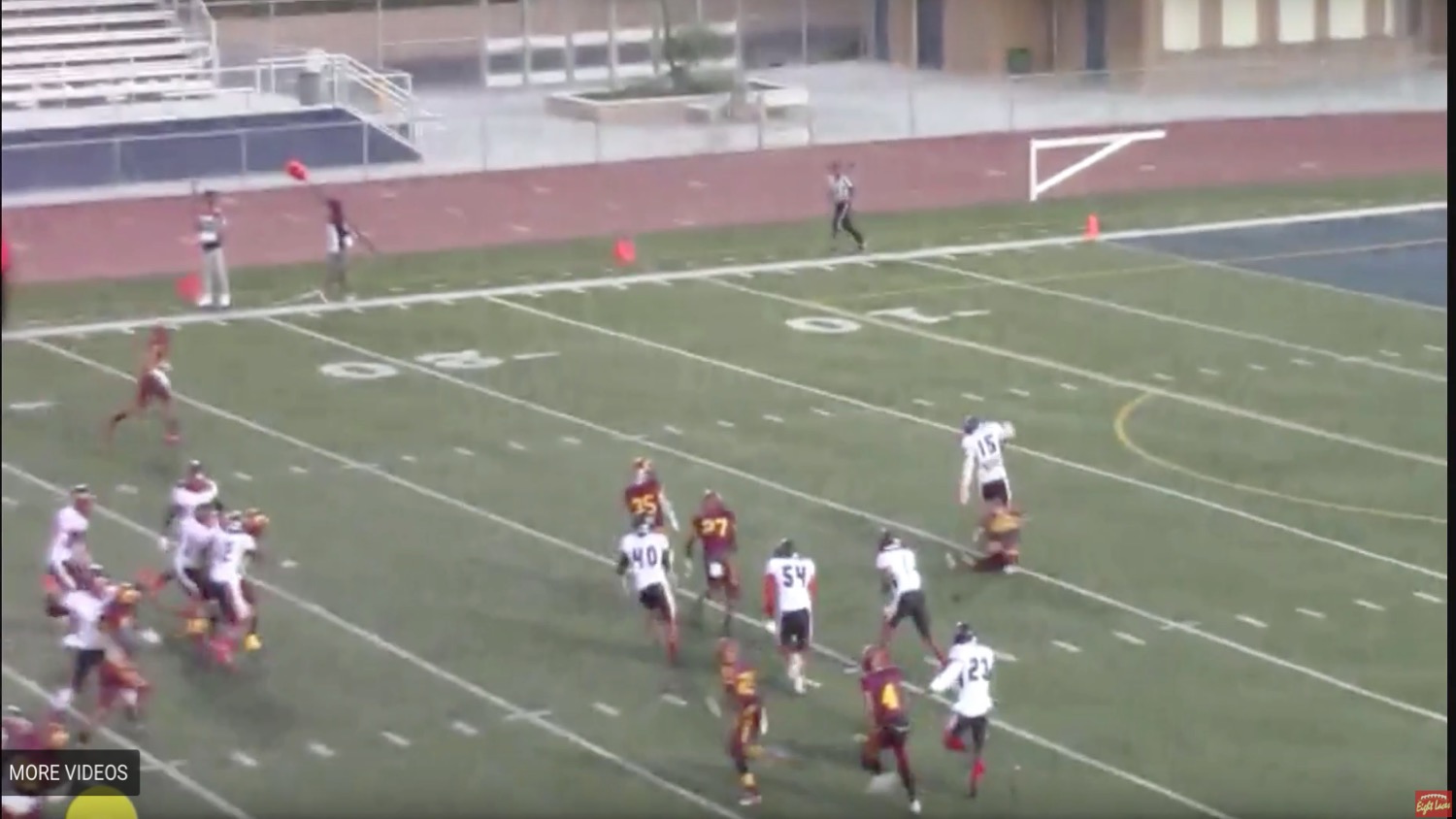 One popular way to run a Kick Return scheme is to have the 2nd and 3rd lines "cross block."  You'll see what I mean in this video.
It can be useful.  You can really clean up the middle of the field, and really get your kids running downhill to make some killer blocks.  The downside of it is that everything opens up in the middle if the Kickoff team is taught to be patient.
That is where scouting and a game plan comes in.  This film is from the 2017 season when I was the Special Teams Coordinator at Victor Valley College.  I noticed the opponent's favorite scheme was this cross block look.
When I see that, I usually lick my chops a bit because I love teaching our best guy how to defeat it.
I focus on just having our top 1 or maybe 2 kids practice, and practice, and practice defeating the kick return by timing it up perfectly.  Getting them to the middle of the field at just the right time can be somewhat tricky.  But spend time working on it before or after practice to allow the kid to get great at it!
Take a look at this tremendous play!  We held them to MINUS 2 on this Kick Return at the JUCO level!
Subscribe to our mailing list
Chris Fore has his Masters degree in Athletic Administration, is a Certified Athletic Administrator and serves as an Adjunct Professor in the M.S. Physical Education –  Sports Management program at Azusa Pacific University. He was recently appointed as the President of the California Coaches Association.  He runs Eight Laces Consulting where he specializes in helping coaches nationwide in their job search process.  Fore was named to the Hudl Top 100 in 2017, and the Top 5 Best High School Football Coaches to follow on Twitter by MaxPreps in 2016.  Follow him!