Mike Podoll, the Associate Publisher for the the American Football Coaches Association (AFCA), interviewed me for the Nov/Dec 2017 magazine.  The topic was "what do head football coaches do at the end of their season?"
Here is what we came up with!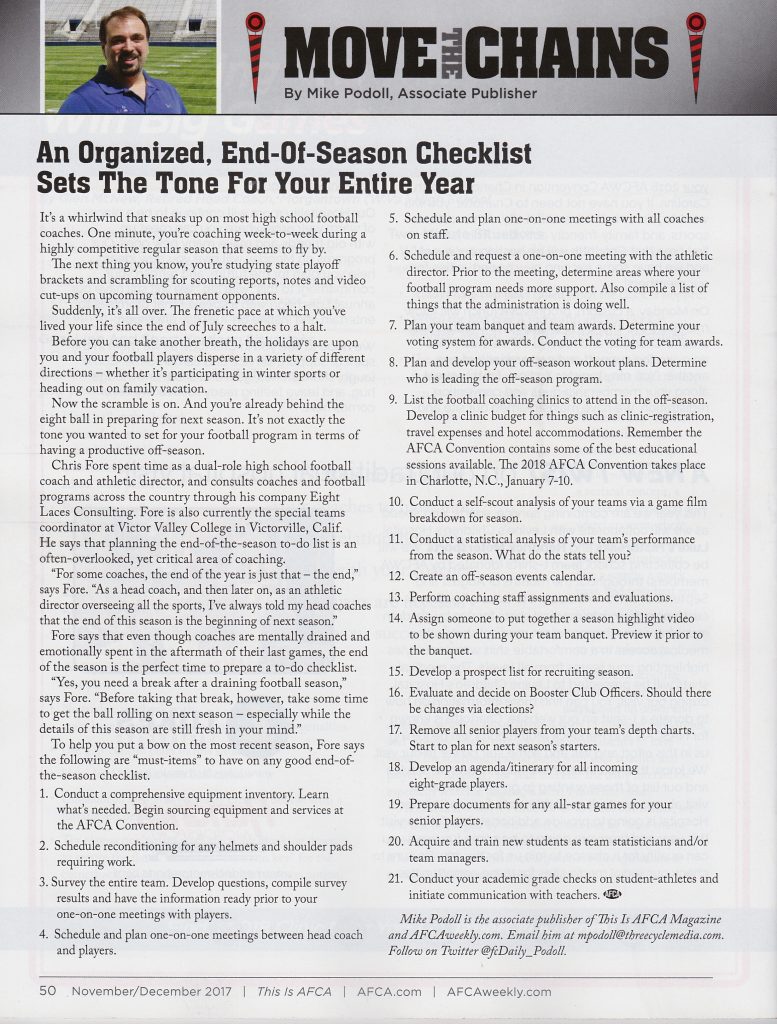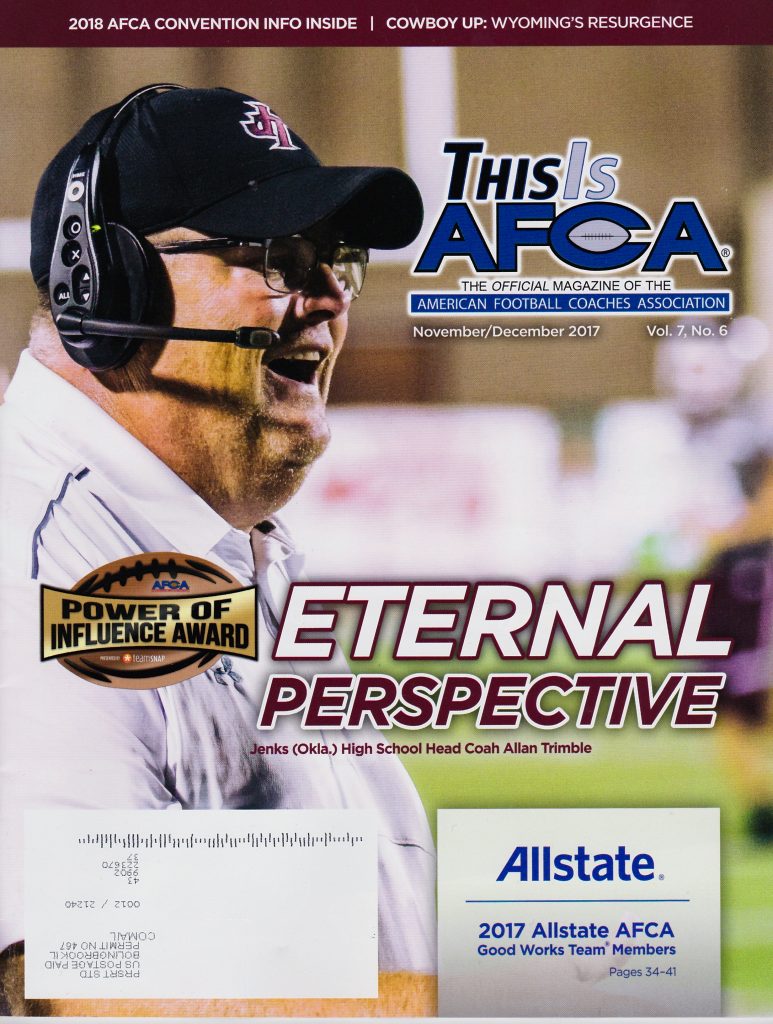 Chris Fore has his Masters degree in Athletic Administration, is a Certified Athletic Administrator and serves as an Adjunct Professor in the M.S. Physical Education –  Sports Management program at Azusa Pacific University.  He is a speaker with the Glazier Clinics, and a Coaches Choice author.  Coach Fore runs Eight Laces Consulting where he specializes in helping coaches nationwide in their job search process.  He also serves on the California Coaches Association Board of Representatives, and the Southern California Football Coaches Association.