Tremendous 7 Year Motivational Idea – Comes To Fruition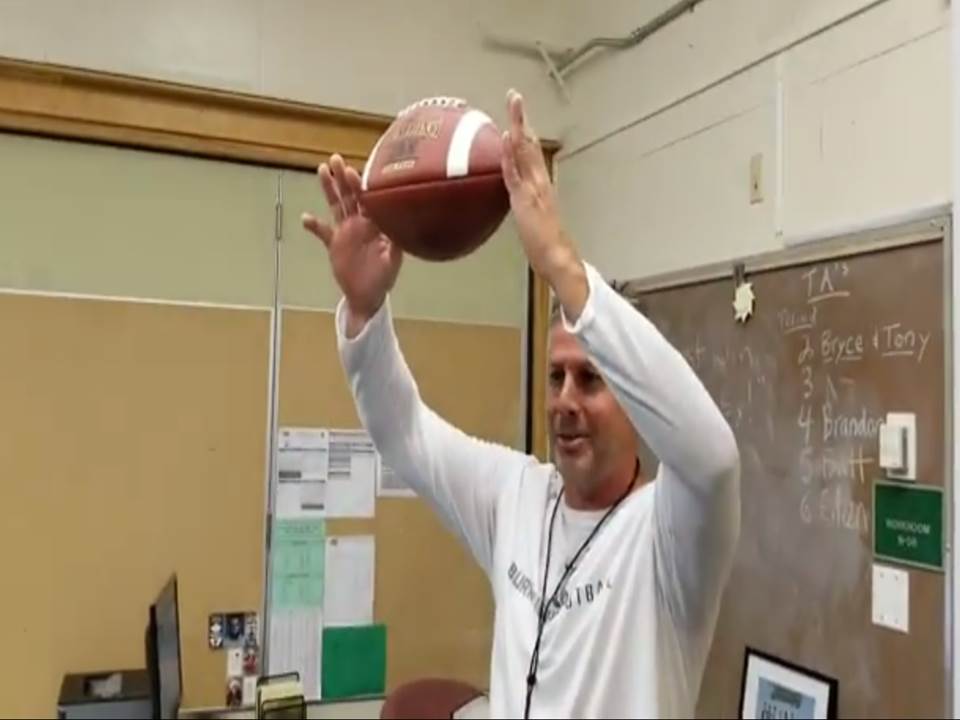 I've always had a whole lot of respect for the "small town" coaches and football programs!  The ones who coach their kids year in and year out with everything they have.  The ones who can't rely on transfers for success because the closest high school you can transfer from is an hour and a half away. The coaches who give everything they have to their program, to the kids, and their families.  The programs who shut their towns down on Friday night because they are the best show in town!
Burroughs High School Head Football Coach Todd Mather and his staff are these coaches I'm talking about.  Burroughs is in Ridgecrest, California.  Ridgecrest is a town of about 29,000 people surrounded by four mountain ranges including the beautiful Sierra Nevadas.  It is two hours from Bakersfield and two hours from San Bernardino, just about smack dab in the middle.  Ridgecrest evolved into a growing and dynamic city during the 1950's and 1960's as a support community, vital to the mission of the Navy, by providing housing and services for Federal employees and contractors. (Source: https://ridgecrest-ca.gov/)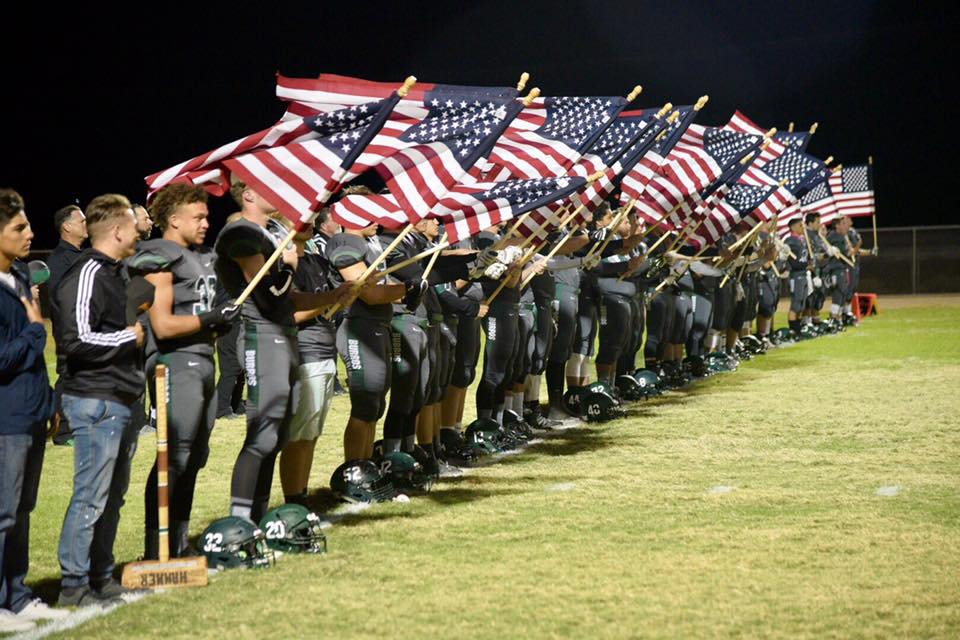 Now you know a little about this town.
Maybe you can picture a Friday night football game in Burroughs.  One of those towns that still closes up on Friday nights to support their boys.  Half of the football staff went to school at Burroughs; none of them teach on campus.  They either run their own business or work on the naval base.  Not being on campus makes their jobs even harder.
Todd Mather was born and raised in Ridgecrest.  He was a First Team All Conference Quarterback and Safety at Burroughs High in 1991 and 1992.  Mather started coaching his former high school team in 1998.  Then stepped away from the high school to coach his son and friends in 2005.  His son's team went 58-1 throughout their youth football days.  All part of the plan for this small town.  As freshman, that group went 10-0.  Now, they are seniors.  It all comes down to this: the CIF Championship.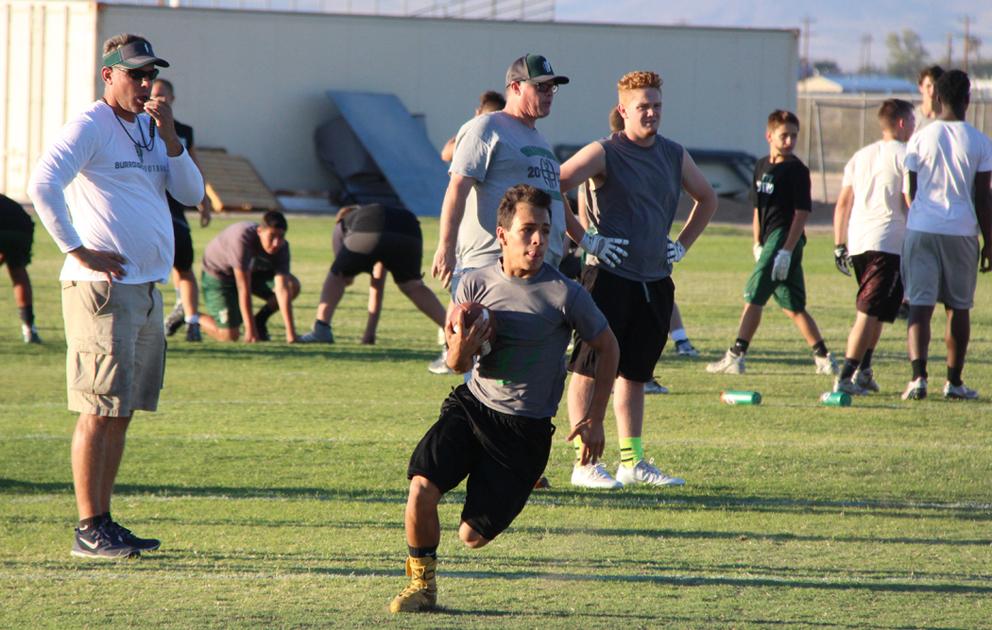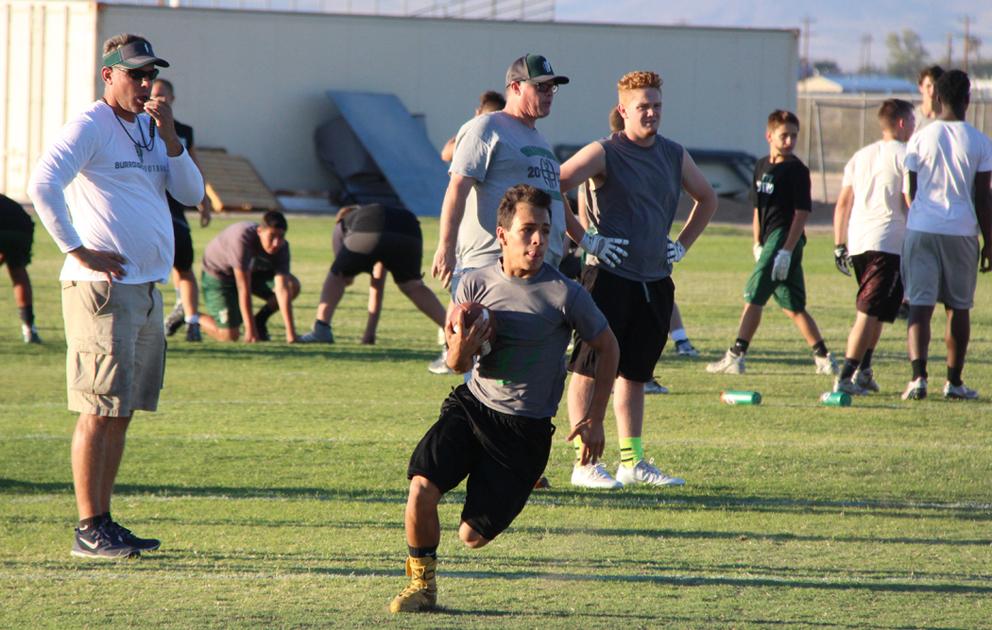 Coach Mather took over as the Head Coach in 2011.   They were a .500 team that first year.  But he and the staff had patience and built upon a solid program over the years.
He had a vision: to lead the Burroughs Burros back to a CIF Championship appearance, the ultimate prize for a high school team in Southern California.  They won a CIF Championship in 2005, under Head Coach Jeff Steinberg.
What he did next was one of the coolest motivational ideas I've seen!
Mather explains:
"So the week that I got the head coaching job I put a brand new ball in a glass case that said "CIF Championship Ball."  I hung it on the wall in the varsity football locker room. Each season I told the kids that my goal each year was to open that glass case and use that ball in the CIF Championship game.  Then after the CIF Championship game we would sign it, put it back in the case and leave it hanging in the locker room and that, along with a new Championship banner, would be our legacy."
Mather and the Burros opened the case yesterday!
"There were 4 screws holding the case closed. Each of the 4 captains came up and unscrewed one of the screws and we opened the case and will use that ball in the game Friday. It took me 7 years to open that case. And how fitting in my last year and with my son (who is a senior)."
Videos are courtesy of Christopher Livingston from the Daily Independent. Follow him on Twitter Friday night to see how the game turns out: @senorlivingston
The Burros have played a brutal schedule this year; five opponents this year reached the Semi Finals in their respective divisions (Silverado, Tehachapi, Rancho Verde, Paraclete, and Apple Valley) and two of them are playing for a Championship (Rancho in Division 3 and Paraclete in Division 5).  Even through that meat grinder, the Burros enter Championship game with an 11-2 record vs an undefeated Aquinas High School.
They play Friday night, in a small town called Ridgecrest.
Don't expect to get in to any business after 6 pm, they'll be cheering on their boys, as they play with that football, that's been under a case for 7 years!
Chris Fore has his Masters degree in Athletic Administration, is a Certified Athletic Administrator and serves as an Adjunct Professor in the M.S. Physical Education –  Sports Management program at Azusa Pacific University.  He is a speaker with the Glazier Clinics, and a Coaches Choice author.  Coach Fore runs Eight Laces Consulting where he specializes in helping coaches nationwide in their job search process.  He also serves on the California Coaches Association Board of Representatives, and the Southern California Football Coaches Association.