Village Christian School Names Richard Broussard New Director of Football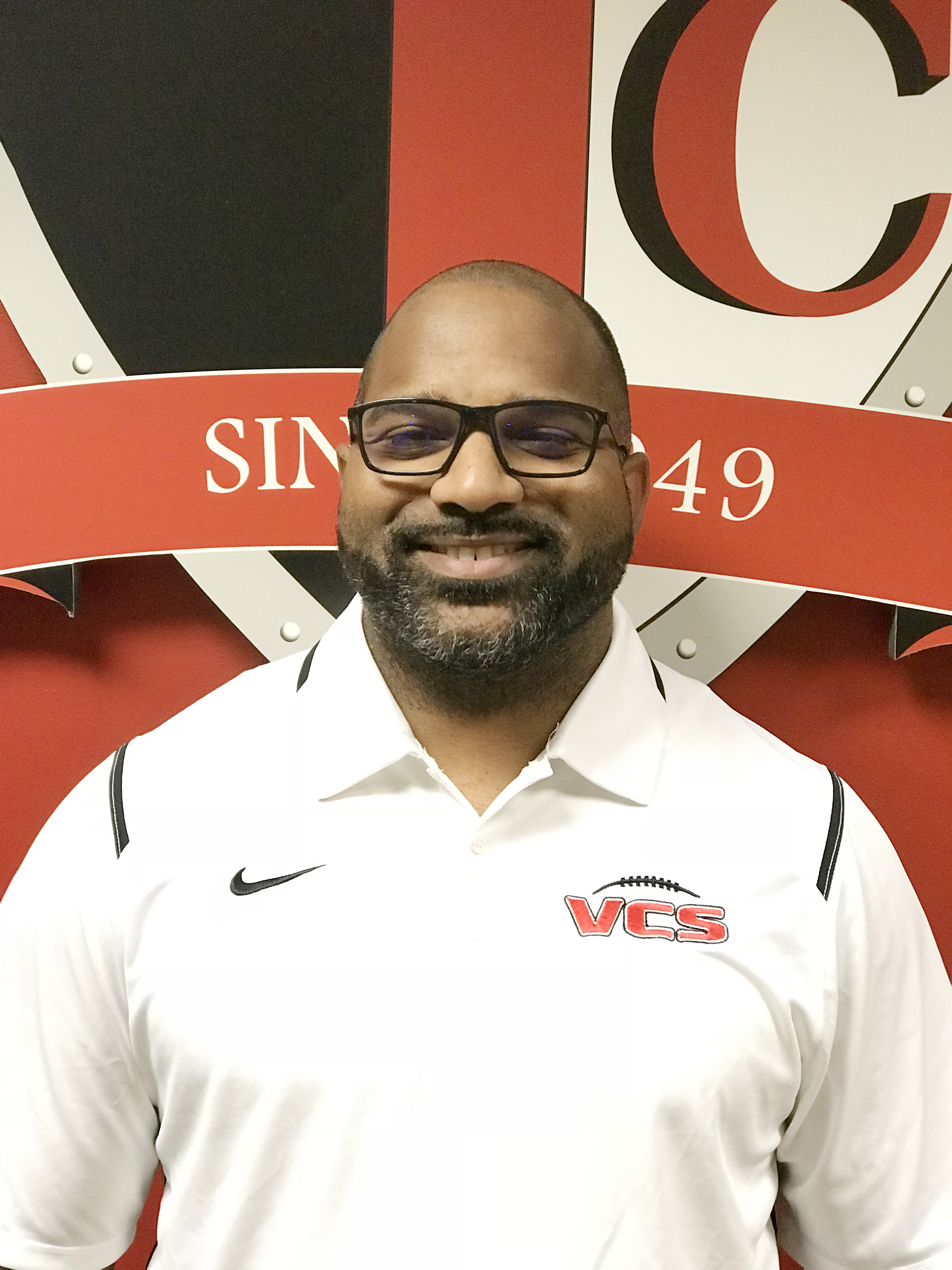 This is the Press Release from Village Christian about their new Head Football Coach, it was sent out on 11/29/17.  You can follow their new coach on Twitter here at @CoachBru1.
Eight Laces Consulting is tracking every Head Football Coach change in Southern California for a 5 year period as a research project.  2017 is year three. You can find the coaching carousel here.
If you're a Head Football Coach who would like to announce your resignation (or tell your story about resigning/retiring/being fired) or a school who would like to have your press release posted here, please contact me at chris @ eightlaces.org
Former Burbank High Head Coach Led School to First CIF-Southern Section Championship Game Appearance in 2016
Sun Valley, Calif. – Village Christian School is proud to announce the hiring of Richard Broussard  as its new Director of Football.
Broussard led Burbank High School to its first CIF-Southern Section championship game appearance in school history in 2016, later earning Area Coach of the Year honors from the Burbank Leader/Glendale News-Press. He has 11 years of coaching experience, including coaching at the collegiate level this past year at Pasadena City College.
"I'm truly blessed and honored to be named the Director of Football at Village Christian School," Broussard said. "I am excited to get to work and to embark on the F.E.A.T.T. (Faith, Effort, Attitude, Toughness, Togetherness) of restoring Crusader football. I want to restore traditions and a sense of pride for VCS football. We will be overly prepared and infectiously energized in all aspects of our lives. Faith, academics, family, and football will be our guiding priorities as we prepare the student-athletes of Village Christian for future success."
In 2017, VCS featured a strong Middle School football team, but due to low turnout, was unable to field a varsity team. Broussard and his staff, together with school administration, are optimistic they will build a strong High School program in 2018 and beyond.
Said Village Christian Head of School Tom Konjoyan: "We are thrilled to have Coach Broussard at the helm to return VCS Football to its status as a championship-caliber program that focuses on helping student athletes thrive in the classroom, on the field, and in their faith development."
As Director of Football and Assistant Athletic Director, Broussard will oversee the Middle and High School football programs, as well as support the overall athletic program at VCS. He earned his Teaching Credential from National University and is currently completing his Master's Degree in Kinesiology at California Baptist University.
A former player at Missouri Valley College, Broussard comes from a distinguished football family. His brother, Steve Broussard, played in the NFL for eight seasons and has coached for several PAC-12 programs, including UCLA.
"Coach Broussard is a high-energy coach who inspires a love for the game, motivates students to play at a high level, and cares deeply about his players," said VCS Athletic Director Kevin Aust. "His programs are known for their integrity, values, commitment, hard work, and positive and fun atmosphere. Coach Broussard is well-respected in the local football community, and I am confident he is a great fit for the mission of VCS."
###