MY ALL TIME FAVORITE FOOTBALL PICTURE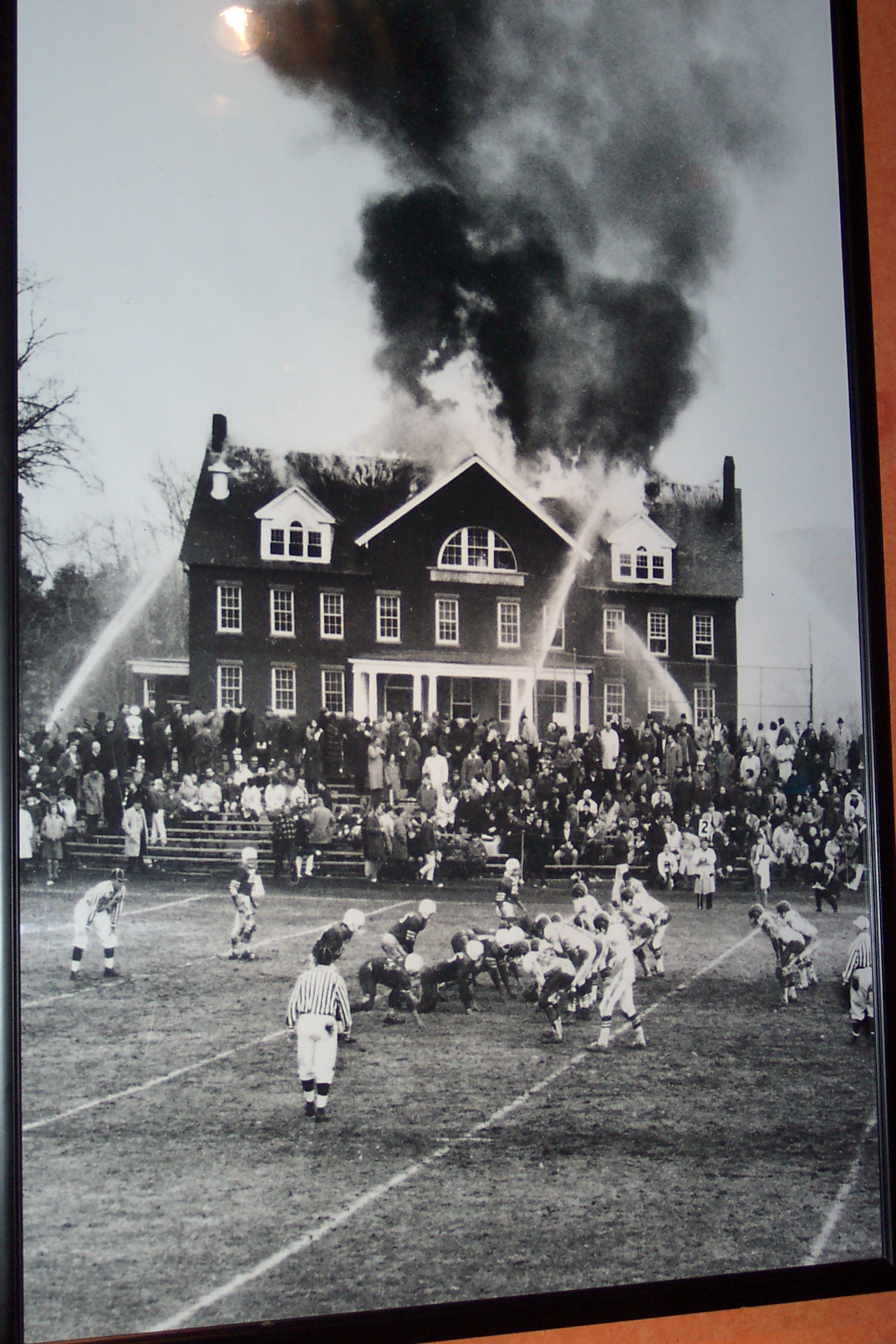 I snapped this beauty one night while in Chicago.  It was in August of 2005, at a pizza joint.
I was passing through on my way from seeing Dan Marino inducted in to the NFL Hall of Fame to spend time with a coaching buddy in Iowa.  I stopped in Chicago to !  That was on my bucket list!
This picture is by Robert S. Van Fleet.  The title is "PRIORITIES."
     Incredibly, the game goes on in spite of the November, 1965 fire at Silliman Hall on the campus of Northfield Mount Hermon School in Massachusetts. And if you must know, Deerfield Academy defeated Northfield Mount Hermon 20-14 that day. NMH may have received at least some consolation in knowing this photo was named the AP Sports Photograph of the Year.  (SOURCE: http://www.ourdailyoffering.com/)
Think about this:  Can you imagine if this happened in this day and age?  That game would've been stopped in a HEARTBEAT!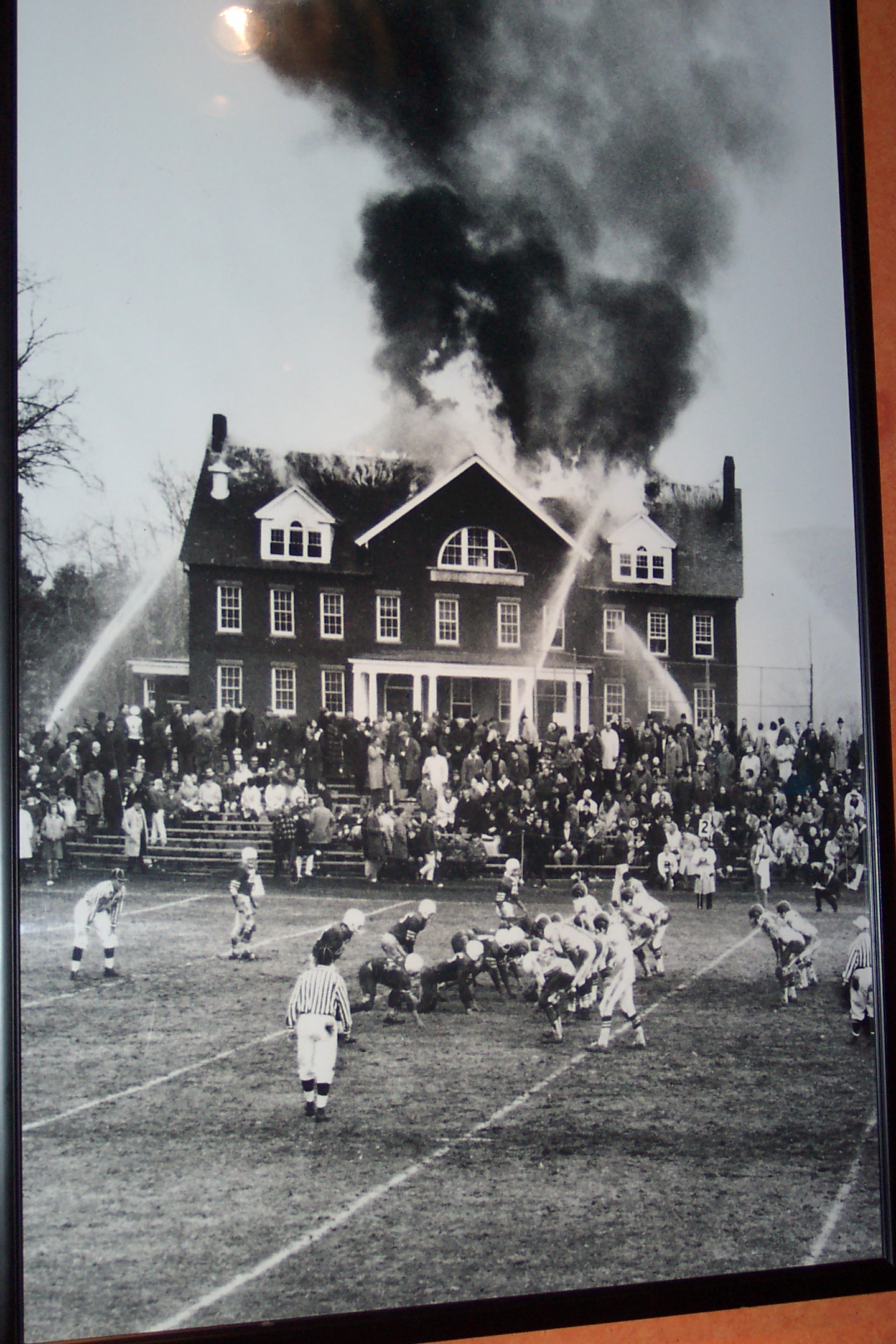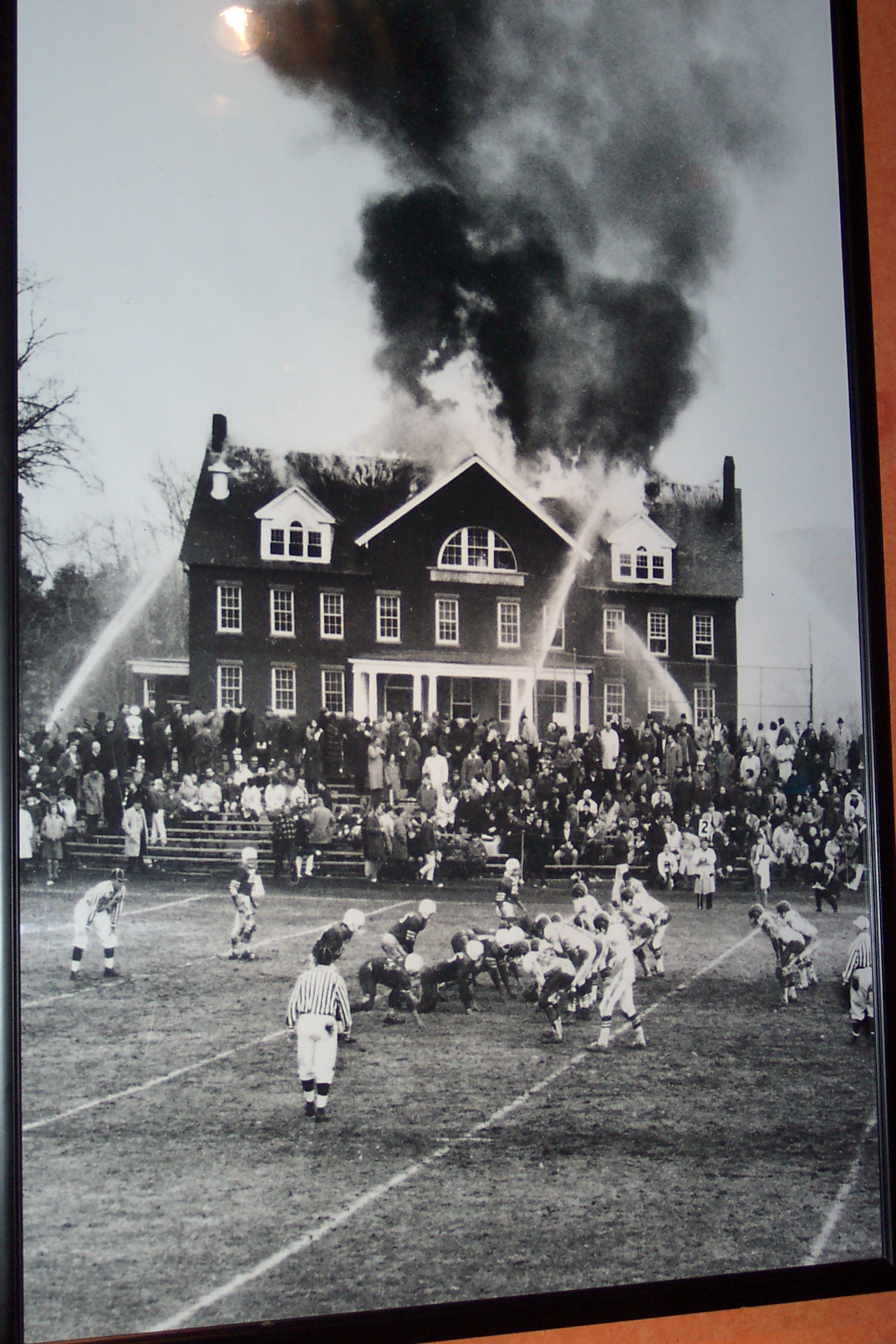 Here are a few pics I took from my seat at the Cubs game the same night I got this football picture!  Best seats I've ever had at a game.  I was close!