11 LEADERSHIP PRINCIPLES OF THE MARINES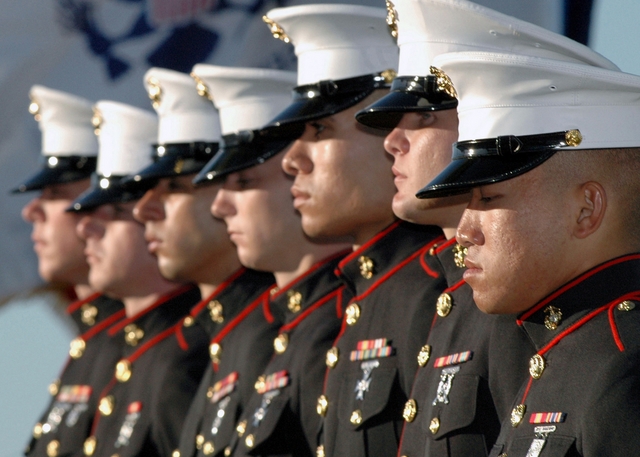 At the Frank Glazier Football Mega Clinic this past February, I was able to hear the United States Marines give a great talk on leadership.  Who better to teach football coaches about leadership than one of the most prestigious "teams" in the world?!  I've had a lot of respect for Marines for a long, long time. I was born and raised right next to Camp Pendleton, the most populated Marines Corps base in the nation.  Many friends while growing up were Marine "brats" as they call themselves.  I always loved driving out on Camp Pendleton and seeing them train.
I will never, ever forget lining the streets of my hometown, Fallbrook, to welcome the Marines back to their base after the first gulf war.  It was an amazing scene right out of the movies which played itself out many times over the course of a few months.  We kicked Iraq's tail, and seeing those Marines hanging out of the busses high fiving us civilians was just awesome!  Gives me goose bumps remembering that.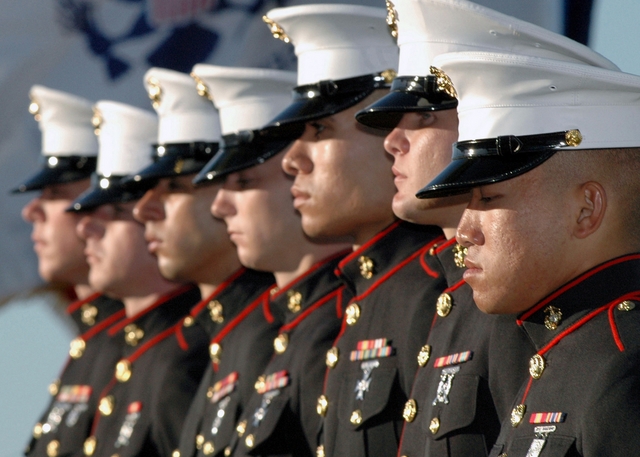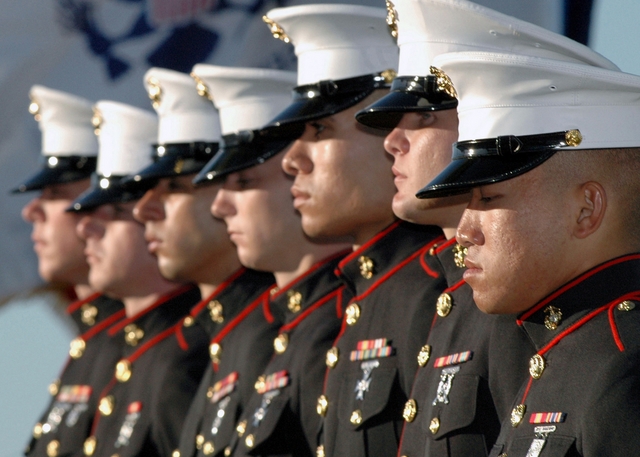 I enjoyed listening to the officers talk about leadership at the clinic. I thought I would share some notes with you from that.
LEADERSHIP PRINCIPLES OF THE UNITED STATES MARINES CORPS
Keep the Marines informed – this generation wants to know why and how!
Set the example yourself – be on time, be the last to leave, know your assignments, be enthusiastic
Train your Marines as a team – everyone gets treated equally, no superstars
Be technically and tactically proficient – study up and teach well; get to the know the game as well as you can
Know yourself and seek self improvement – always be prepared
Know your Marines and look at for their welfare – get to know your players; show them you care
Ensure assigned tasks are understood, supervised and accomplished – this is what coaching is all about; rep the tasks (practice)
Make sound and timely decisions – what being a head coach is all about!  Be prepared to make important decisions in a snap
Develop responsibility among subordinates – teach your kids how to lead by allowing them to lead
Employ your unit within its capabilities – don't ask them to do what they can't do
Seek responsibility and be responsible for your actions – continually do more and accept more of a role