QUARTERBACKS SHARE LEADERSHIP LESSONS FROM COACH CORYELL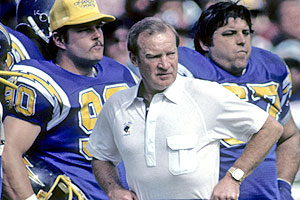 I've come to know a great reporter here in Southern California by the name of Joe Naiman.  He has written for different outlets over a great career.  I got to know him years ago when he interviewed me for the local paper in Fallbrook, California, The Village News.  I grew up in Fallbrook, and graduated high school from there in 1994.
Joe interviewed me after I became the Head Football Coach at Linfield Christian in Temecula in 2003.  We've kept in touch since.  On a recent phone call, as we were discussing leadership in football and athletics,  he told me about sitting with some offensive STUDS at a luncheon with some veteran San Diegan football talent, and what he learned about leadership from quarterbacks who played for legendary coach Don Coryell.
He sent me this article he wrote, and I think it is GOLD!  So, I got his permission to run it here for you who read my blog.
Thanks Joe!  Here is Joe's Linked In.  If you are a baseball fan, you've got to read his book The School With All The Catchers: A History of the Crawdford High School Baseball Program.  It is about the first 50 years of one of the most storied baseball programs in San Diego History.
(This is the first of a 2 part series.)
QUARTERBACKS TELL OF LEADERSHIP LESSONS FROM COACH CORYELL  by Joe Naiman
In May 2008 I improved my leadership knowledge at a luncheon with some rather offensive content – the panelists included former National Football League quarterbacks Dan Fouts and Brian Sipe as well as the former college and NFL coach whose last name is part of the Air Coryell offense once used by San Diego State University and the San Diego Chargers.
The luncheon at San Diego's sports museum had some of Don Coryell's other former players in attendance, including former NFL quarterback Dennis Shaw and wide receiver Gary Garrison.  Perhaps the only aspect preventing it from being totally offensive was that the panel was moderated by former defensive lineman Fred Dryer, whose biggest contribution to scoring was setting an NFL record by obtaining two safeties in the same afternoon, no offense to Green Bay Packers fans (actually, "no offense" was the Packers' problem that Sunday).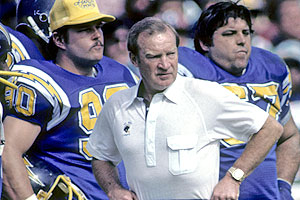 "I haven't been around this many quarterbacks in a long time," Dryer quipped.  "I feel like Wile E. Coyote at a chicken ranch."
Garrison, Dryer, Shaw, and Sipe played for San Diego State University when Coryell coached the Aztecs while Fouts quarterbacked the Chargers during the Air Coryell years. While Dryer and Sipe would both face Coryell-led Cardinals and
Chargers teams during their NFL playing days, they lost no respect for their former college coach and his leadership.  Sipe quarterbacked for the Cleveland Browns for twelve years before closing out his playing career with the New Jersey Generals of the United States Football League.  During his tenure with the Browns the team earned the nickname "Cardiac Kids" for their comebacks.
The passes that earned the Browns that nickname stemmed from the Air Coryell philosophy Sipe learned in college and Fouts acquired with the Chargers.
"What Don did is he gave me the feeling that it's okay, just keep throwing," Fouts said.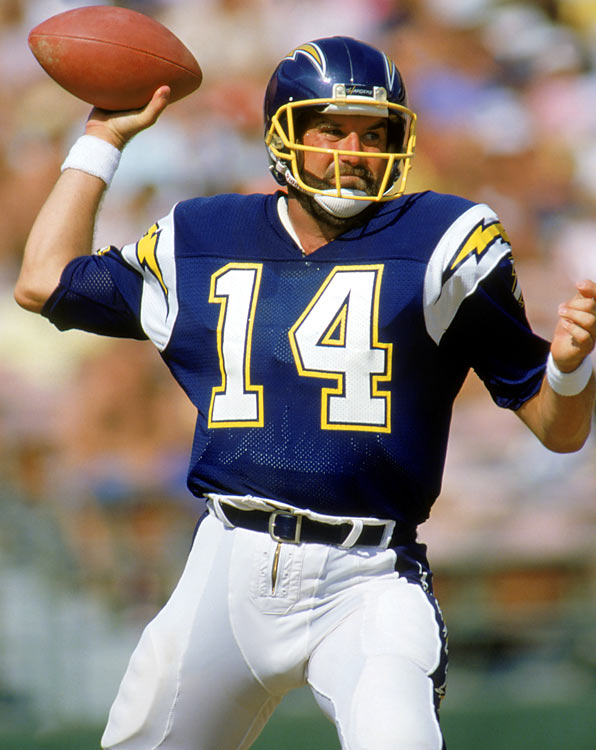 "I was more than prepared to take on an NFL offense, particularly an NFL passing offense," Sipe said.  "I stepped right in and I was able to get my foot in the door."
Theoretically Brian Sipe returned to a lower level after his playing career, serving as the head coach for the Santa Fe
Christian High School football team.  At the San Diego Hall of Champions luncheon, Sipe indicated that in some ways the National Football League was a step back from his playing days at San Diego State University – and that the lessons he learned from Coryell have been applicable in Sipe's high school coaching career.
"When I went to the Browns in 1972, Don Coryell's offense was ahead of anything I saw in the National Football League," said Sipe, who was San Diego State's starting quarterback in 1970 and 1971.  "The NFL was easy for me.  I felt like I was taking a step backwards in terms of preparation."
Sipe spent four years on the San Diego State campus.  The Grossmont High School graduate redshirted one year and spent three years in uniform, including two as a starter.  He was selected by the Cleveland Browns in the 13th round of the 1972 draft.  "I really wasn't expecting to make the team," Sipe said.  During the 1972 pre-season Sipe learned how well Coryell had prepared him.  Most NFL teams had a two-back offense in those days.  "We were doing way more than that," Sipe said of his San Diego State career.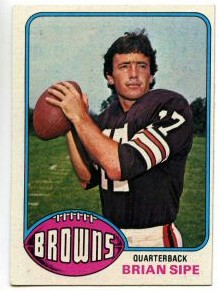 Coryell informed Sipe that he could throw deep on first down, and even if that pass was incomplete it caused the backs to play deep on second down to allow for longer runs.  "I think it's one of the most effective things you could do," Sipe said.
Coryell noted that a touchdown was needed regardless of where the drive started.  "The farther you have to go, the more stats you can build up," he said.
Dryer confirmed that a conservative offense deep in its own territory was a benefit to the defense.  "Most of these teams are playing from fear," he said, noting that the challenge was to convince coaches to accept that they can actually win.
"The pedal was always to the medal," Sipe said of his Aztec days. "We were putting pressure on the opponent.  We were going after them."
Fouts and Dryer noted that Coryell also influenced the way defense was played since an offense with three or four receivers required a response.