TWITTER HELPS STUDENT GET FULL SCHOLARSHIP!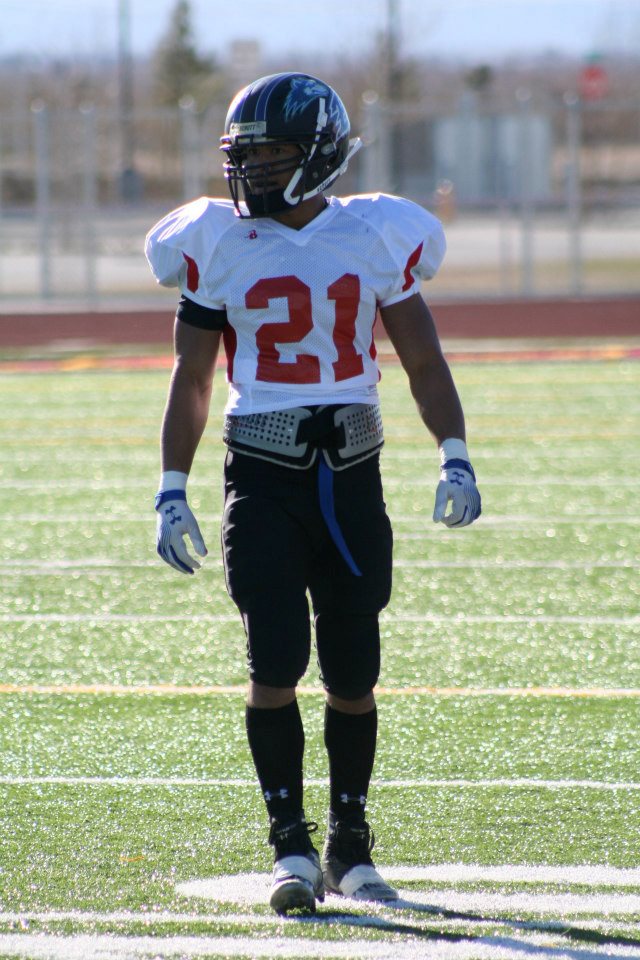 FOR IMMEDIATE RELEASE 
EXCELSIOR'S WASHINGTON EARNS FULL SCHOLARSHIP
February 22, 2013
Victorville – A year of firsts for the Excelsior football program keeps on rolling as one of their own has accepted a scholarship to play football for Avila University in Kansas City, Missouri.  Kyle Washington, the Most Valuable Player from the Eagles first CIF Championship team has been offered a scholarship for both his prowess on the field and in the classroom.  Between the athletic scholarship and the academic scholarship, the total offered is $32,500; more than the cost of the school.  He is the first player to accept a scholarship in the eleven year history of the Excelsior athletic department.  Kyle has earned a 3.4 GPA over the last three and a half years.
The Avila Eagles play in the Heart of America Conference.  It's one of the toughest conferences in the National Association of Interscholastic Athletics as five of their teams finished in the top twenty five in the nation.  They have played football since 2004.
Coach Tony Caputo recruited Kyle through the use of technology and twitter, both of which played a key role in helping Kyle get noticed by the college level. Excelsior Athletic Director Chris Fore tweeted out that he was surprised Kyle had not had any offers to play at the collegiate level, that he knew he had the potential to do so.  That tweet caught the attention of Coach Caputo who ended up watching the Eagles CIF Championship victory in November which was broadcast online via Fox Sports West.  Coach Caputo noted the play of several players, and Kyle specifically.
"Kyle is a great athlete who runs well has great vision, patience, strength and speed.  He is smart and athletic enough to start in an All Star game at a position he's never played; that shows he's a team player and willing to try new positions and how well he played the position after learning in a short time is impressive.  After watching Kyle's play in the State Championship game I knew I needed recruit him to be a Eagle.  Kyle is the type of player all coaches look for great attitude, great grades, great work ethic , and great athletic skills.  I can't wait to see what Kyle is able to do at the college level I feel he will continue to excel and be a great addition to our team," explained Coach Caputo about his recruitment of Kyle.
Kyle said "I'm really excited to keep playing football at the college level. It's going to be a lot of fun.  I can't wait to get going at Avila."
Head Coach Bill Rivera and the Eagles will surely miss their leading rusher, scorer and team captain next season.  Coach Rivera said "I am blessed to have had the privilege of coaching Kyle Washington over the past three years. Kyle is not only a fine athlete, but a young man of great character. Kyle has been key to the success we have enjoyed the past three seasons. Eagle Nation will miss you Kyle Washington; we are proud of your accomplishments both on the field and in the classroom."
The Excelsior community will celebrate with Kyle and his family on Thursday February 28th at 12:30 pm in the school gym as he signs his official letter of intent.  All media are invited to this event.
###