Under The Headset Series – Friday – GAME DAY!!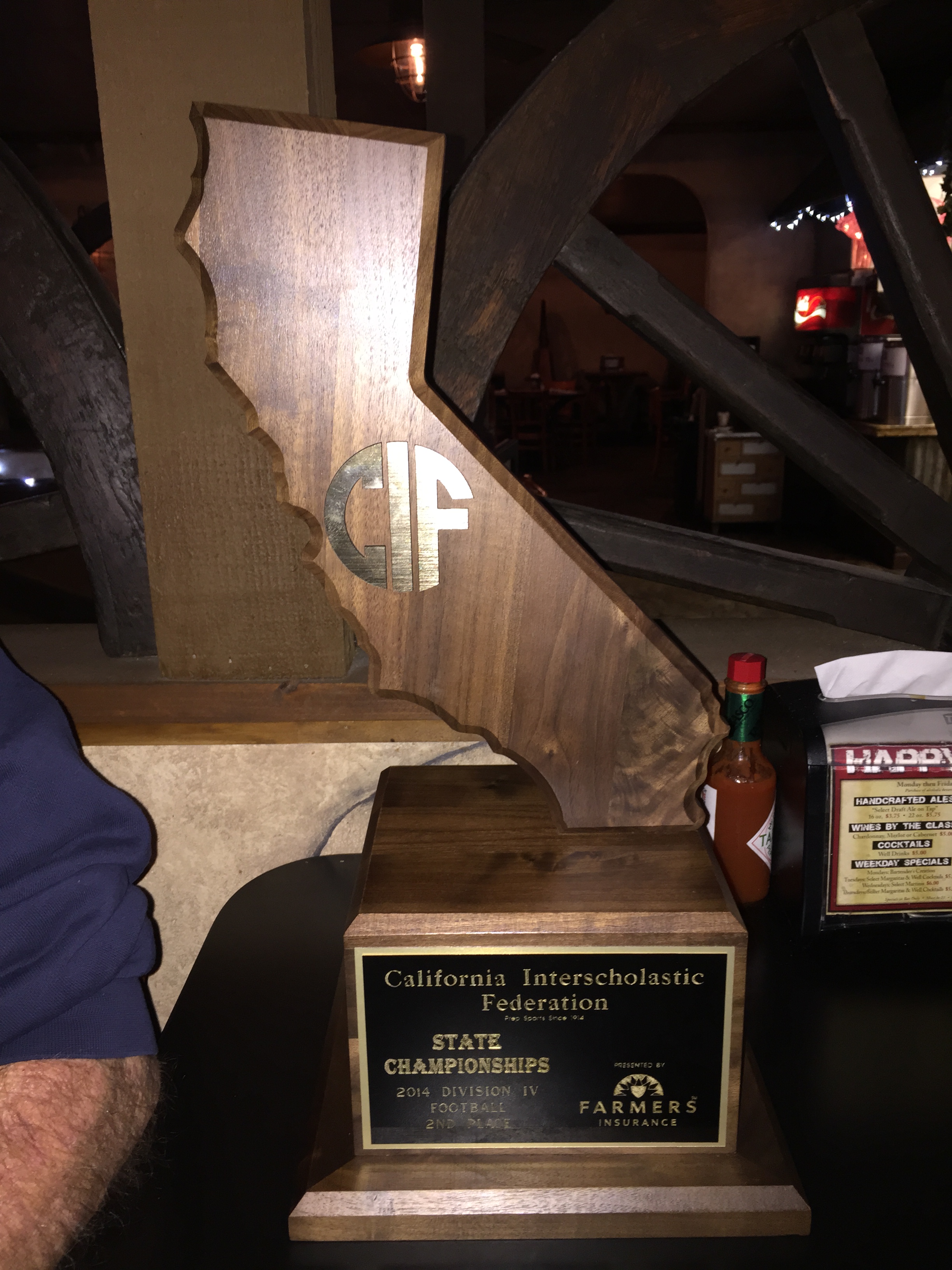 This is the sixth part of a series written by the St. Margarets (CA) Offensive Coordinator Robb Fahrion. It is about the preparation of the St. Margarets football team as they prepared for the Division 4 California State Championship!
If you haven't yet, you can read the first three parts:
Part 1 – Part 2 – Part 3 – Part 4 – Part 5
Friday, December 19, 2014 – Day of the State Bowl Game
4:00 am, Awake in Bed
Sleep has been tough to come by on this night. Thoughts about the game and play calls keep on running through my head. Should I start in base, should I go wildcat, or should I try and hit them with a big shot early? My mind is racing and all of these are questions I will run by Coach Steffien at our morning prep meeting.
7:30 am, Early Morning Preparations
When I wake up I am already starting to receive text messages wishing me good luck and telling me to go get them. I prepare my travel bag and make sure that I have everything I need. Shoes, hat, belt, clipboard, two-minute cards, etc. "Failing to plan is planning to fail" and I truly believe that.
9:30am, Starbucks
I meet Coach Steffien at Starbucks and we begin to talk about the game. We like to script out our first 5-7 plays and make sure that we have a solid start to the game. We have scored on the first drive of the game in 11 out of 14 games and pride ourselves on starting fast. We develop a combination of edge runs and quick passes and feel we are in good shape.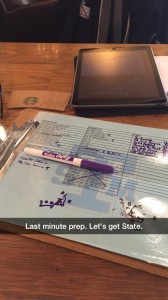 11:00am  – 1:00pm, St. Margaret's School
The school created a "Tartan Walk" for the team in which parents, students, employees and administration lined a long path that we walked through on our way to Siller's Hall for our team meal, team meeting and walkthrough. It was very cool and something I will remember for a long time. The younger kids were screaming their heads off and everyone was giving us high fives.
We finish our meal and have our team meeting. This is a weekly meeting in which a player speaks about a topic and everyone on the team says something about the topic and what they are going to do that week. This week we talk about what this team is. The common theme is "brotherhood" and I could not agree more. This team is a band of brothers and as close knit as any team I have seen before.
After meeting, we again walk through our special teams, offense and defense to make sure we are on point. We load the bus and are off to the Stubhub Center.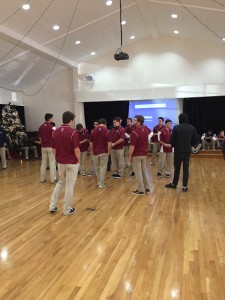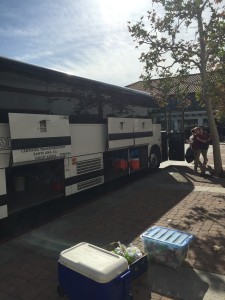 2:00pm, Stubhub Center
We arrive at Stubhub Center and it is a pretty cool experience. They take us in through the back tunnel and lead us underneath the stadium. Our kids head out onto the field and take tons of pictures as they soak in the atmosphere of the stadium. I do notice one thing though, the field looks like it is a slow track. It is pretty moist and the grass is thicker. With our smaller size and quickness, I am hoping this does not slow us down. Early outs are at 2:55. I wish we could have arrived at the stadium a little sooner to get the jitters out, but this is what we have to work with.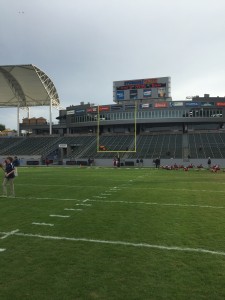 7:00pm, Central Catholic 31 – St. Margaret's 19, Stubhub Center/Bus Ride Home
Well, they were good and I mean really good. We lost 31-19 to end up 15-1 on the season. Central Catholic ended 12-3 and completed their third straight Division IV State Championship. The game was never really close and the score did not dictate the difference between the two teams.
We came out early on and were very sluggish and jittery. Our first drive went three and out with a holding penalty and a missed throw, and their first drive resulted in a touchdown. They were very methodical on offense and knew they could force our offense's hand with their athletes. Overall, they were just the bigger, faster and more talented football team. We had trouble establishing any type of running game and resorted to mostly quick passes throughout the night since they did give us the soft man coverage we were expecting. We had some success with this, but like I worried about, very little sustained success.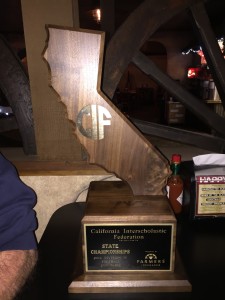 Central Catholic did not do anything we did not expect, but we just did not have the horses to play with them. They ran the ball much better with their big and talented offensive line and they were able to exploit mismatches on our smaller corners with their bigger receivers. Their number 16 might have been the best player we saw all year on both sides of the ball. They blitzed like we knew they would and they were able to neutralize our big play ability.
At one point, we did go down the field in about a minute throwing the football to pull the game to 21-6. We had some life, but that quickly turned as we missed the extra point and they kicked a field goal as time expired in the half to make it 24-6. The matchup was one in which we needed the right night, with a few bounces here and there, and them to have an off night to pull off the upset. They were by far the best team we played all season and they deserved the victory. Congratulations to Central Catholic and their entire program.
About the Author
Robb Fahrion is the current Assistant Head Coach/Offensive Coordinator and Head JV Coach for the St. Margaret's Episcopal School in San Juan Capistrano. He has been coaching for eight varsity seasons. During his career, he has been a part of two CIF Championships, one CIF South Bowl Championship, seven league championships and many deep runs into the postseason.
He can be reached via email at robbfahrion@gmail.com or by cell phone at 951-218-3523.   He welcomes any and all inquiries and questions.