CHAMPIONS' LOCKER ROOM: #1 Ranked Team In Kansas, Bishop Carroll Catholic High School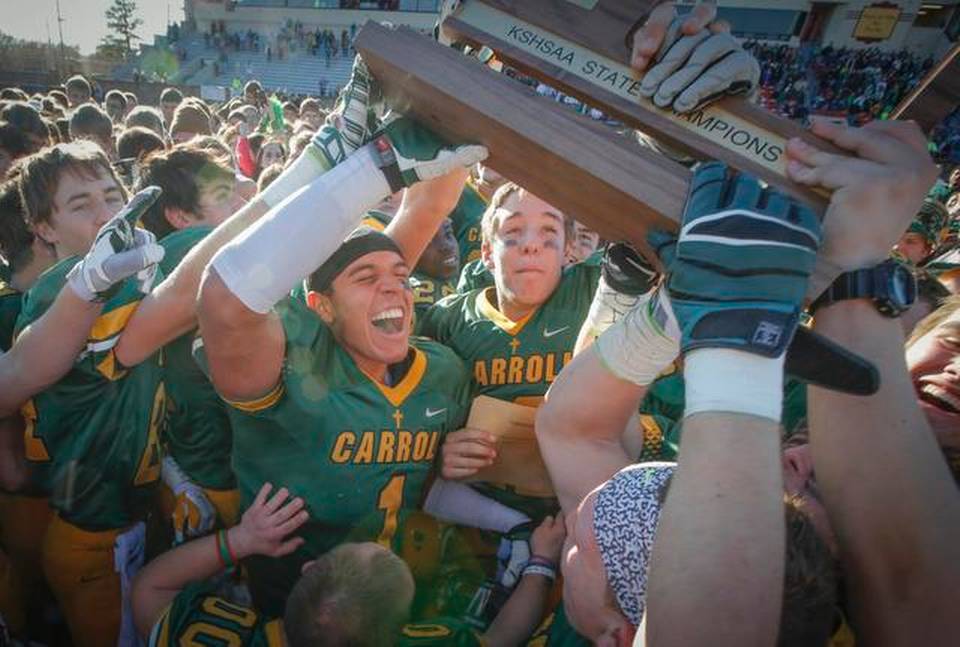 The Head Football Coach of the Golden Eagles, Alan Schuckman, is 113-16 since 2004! I think that's a pretty good run, don't you?!  Bishop Carroll Catholic High School finished the season as the number one ranked team in their Kansas this year after a stellar 13-0 season in which they scored 682 points while allowing just 65!  Wow!
Thank you to Coach Schuckman for taking us in to his locker room for a sneak peak at the Golden Eagles football program!  You can follow their football program on Twitter here.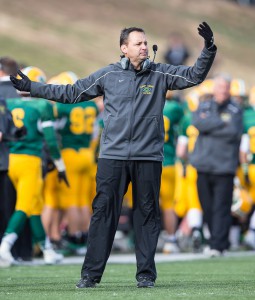 1. What does your football program do differently from other programs in your league, conference, state that helped you win a State Championship
I can't speak for other programs but I can tell you we are a player development program! Players in our program will have high expectations and expect growth spiritually, socially, academically, and athletically. They will be held accountable and we expect them to make a difference in the school, their parish, and the community.
What do you consider to be the most important aspect of your state championship?
Our program is based on faith, family, and football. We are trying to develop good Catholic young men!
What is one piece of advice that you would give to a coach wanting to win a state championship?
Develop good men who trust and play for their teammates. Winning will take care of itself. We have gone 36-1 the last 3 years with this philosophy.
What kind of offense did you run?
Spread Offense
What kind of defense did you run?
Multiple fronts 3-4 & 4-2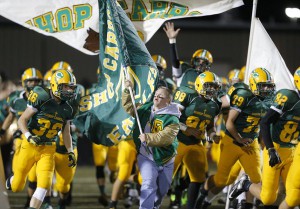 Which of the Special Teams was most valuable this year, and why?
Our punt return team was an offensive threat. We worked hard in practice and it translated to success on Friday night! We had 4 different returners who had success scoring 9 returns for TD. Teams started punting out of bounds to prevent us from having an opportunity to return for a TD.
 Do you incorporate some type of character development program within your football program? If so, what program do you use?
Our program is based on character development. Our players have high expectations and we expect them to grow spiritually and socially. We do lots of service projects in our community making a difference for others.
 Do you incorporate some type of leadership development program within your football program? If so, what program do you use?
I have developed my own type of leadership development program. It is based on the core values of the military. I meet with our players doing activities that put them into leadership type roles. We are constantly developing leaders of all our players. I used to hand pick students from every grade and work with them on leadership skills. I then found it more beneficial to train and develop all players as leaders.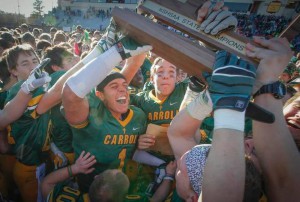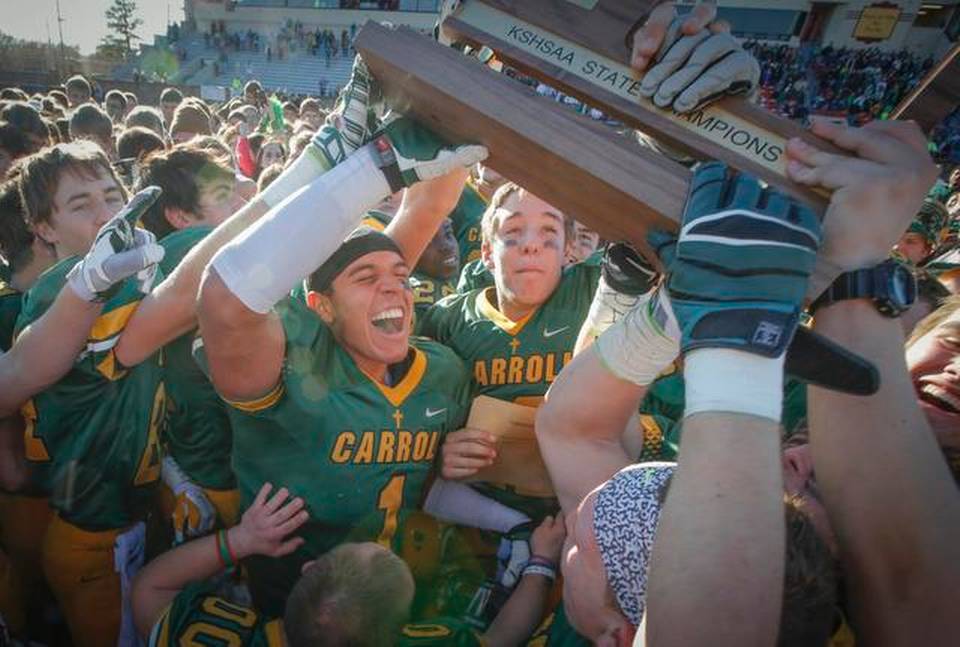 What is the number one obstacle you face in building a Championship caliber football program in your community?
I believe obstacles are excuses. I don't know of any obstacles that prevent us from developing a championship program.
Who do you consider to be your main mentor in this profession and what about that coach do you try to emulate in your program?
I have played for and worked with lots of good coaches. I think I have learned more of what not to do then what to do. I believe faith and family are the two characteristics that I strive to emulate in our program.
Coach Fore highlights 108 teams from 42 different states in his book BUILDING CHAMPIONSHIP CALIBER FOOTBALL PROGRAMS.  If you like getting insight like this from coaches, you will LOVE this book. Buy it now for just $19!  Why not learn from the BEST coaches in the nation?!