CHAMPIONS' LOCKER ROOM: #1 Ranked Team In Indianapolis, Ben Davis High School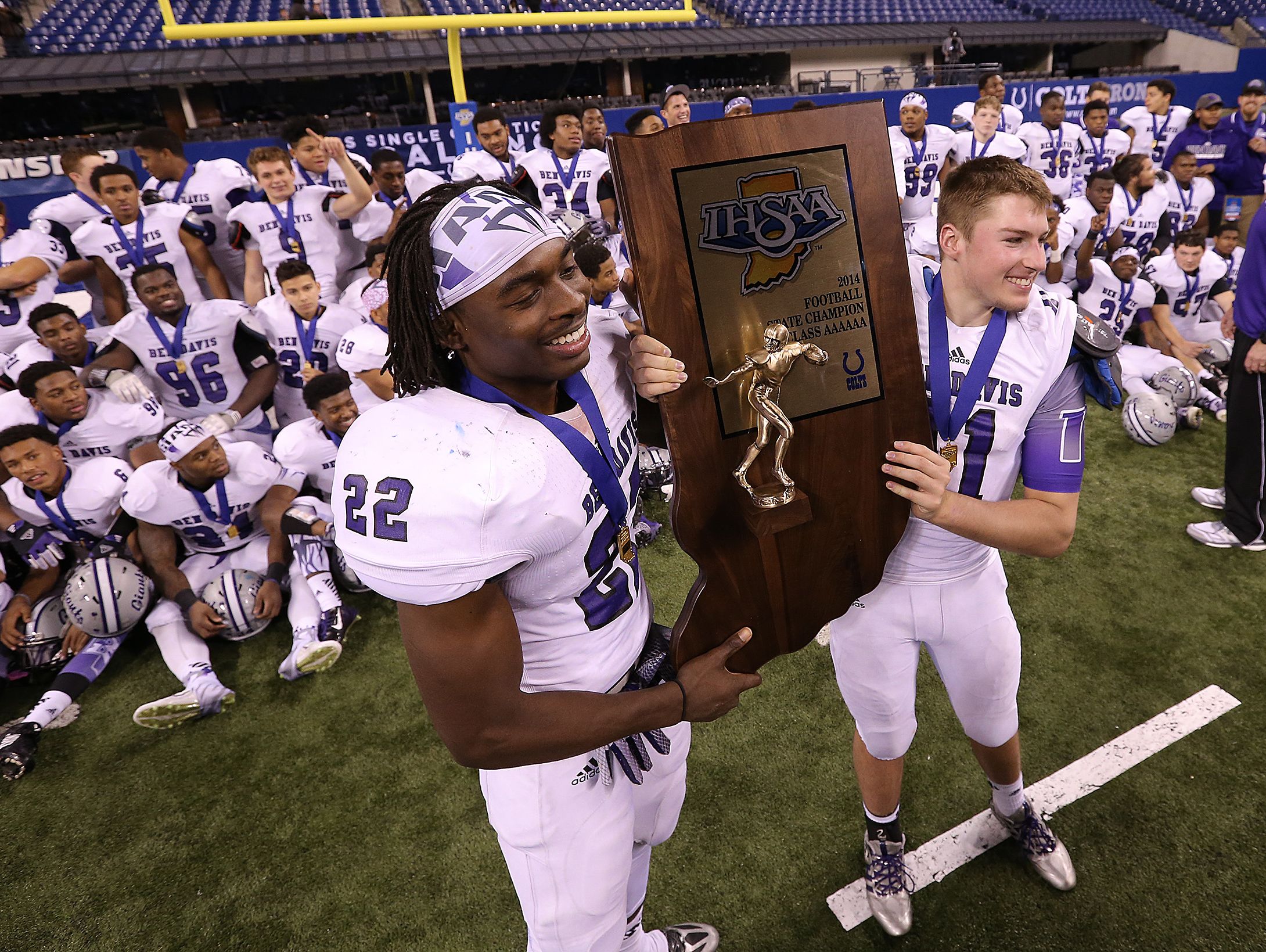 Head Coach Mike Kirschner from Ben Davis High School in Indianapolis, Indiana led his team to a State Championship and the #1 ranking in the state in 2014.  They beat Carmel High School 42-24 in the Championship game to avenge an earlier loss in the season to them.
In 2009 they were ranked #24 in the state, but have steadily improved the program in each season since.   They have hovered in the top 4 spots over the course of the last 3 seasons before ending this year in the top spot.
Thank you to Coach Kirschner for taking us inside his locker room!  Follow them on twitter.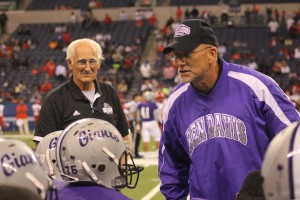 What does your football program do differently from other programs in your league, conference, state that helped you win a State Championship?
I do not know that we do that much differently but believe one of the things we do well that helps is our weight room and our speed development program. We lift 4 days per week in class and 4 days per week after school. Our football players from December to the end of February are lifting twice per day four times per week. Starting in April and running through may they lift 4 days per week in class, 2 days per week after school (Tuesday and Thursday), and we have 6am speed development every Monday and Friday before school.
What do you consider to be the most important aspect of your state championship?
Athletic development and our leadership program – the leadership program is a year round process of meetings, social events, community service, etc. Our players come from socially and economically disadvantaged areas and the need for character development and leadership qualities is in great demand.
What is one piece of advice that you would give to a coach wanting to win a state championship?
Be willing to commit to the development of athletes academically, socially, spiritually, and athletically off the field and the wins will take care of themselves.
What kind of offense did you run?
Spread – gun mostly a one back set with 2×2 and 3×1 formations
What kind of defense did you run
4-4 with cover 1 and 3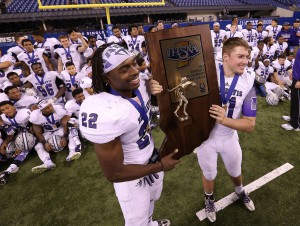 Which of the Special Teams was most valuable this year, and why?
Our punt team – we use a variety of formations and motions to confuse teams and keep them off balance in the process. We had to use 4 different punters during the course of the season due to injuries and never had a punt blocked or lost net yardage on the punt.
Do you incorporate some type of character development program within your football program? If so, what program do you use?
Weekly themes that address character also we have a weekly chapel service on Friday before the game.
Do you incorporate some type of leadership development program within your football program?
If so, what program do you use? I have developed my own leadership program that runs from December after the season is over through the next season. We do not pick yearly or season captains – rather we have weekly captains based on leadership in school and on the field voted on by the coaches each week.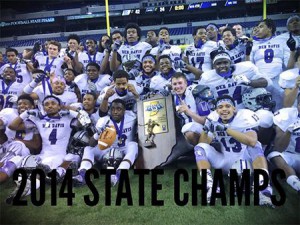 What is the number one obstacle you face in building a Championship caliber football program in your community?
Overcoming the fact the the area is economically disadvantaged, we are 80% free and reduced lunch, we speak 73 different languages in the township, we are 37% white, 32% African-American, 22% Hispanic, and 9% every other nationality.
Who do you consider to be your main mentor in this profession and what about that coach do you try to emulate in your program?
Coach Dick Dullaghan – long time coach and state champion coach at multiple schools – his patience in dealing with the process of getting a team to come together.