Onward and Upward: Five Keys To Help Your Team Move Forward After A Loss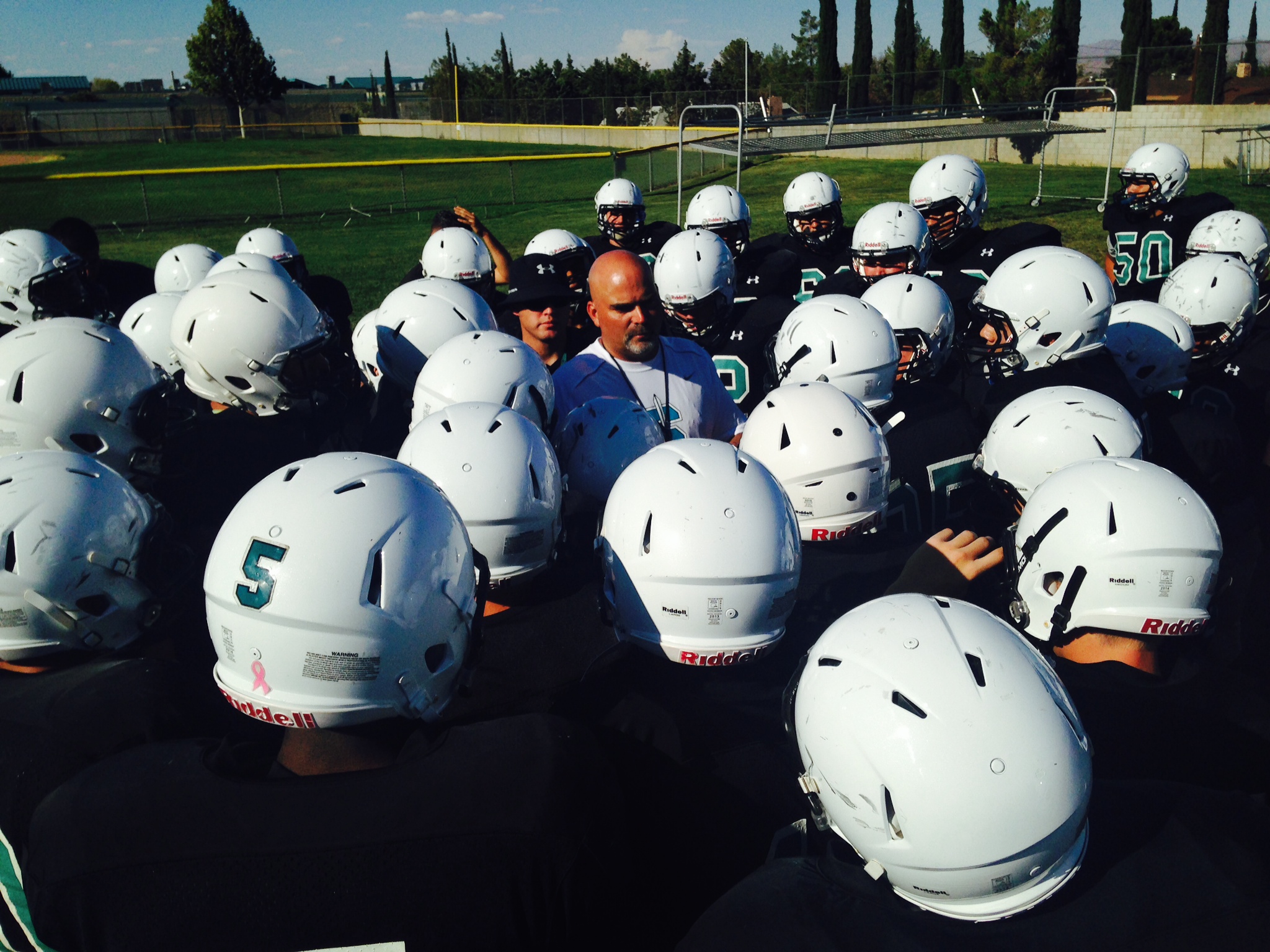 Who likes to lose?  Nobody!  In the now famous words of former NFL head coach Herm Edwards, forever immortalized on You Tube, "You play to win the game!"  We work year round as coaches in order to build the best program we can, in order to win as much as we can, right?  Of course most of us have other motives for coaching, such as building character, making leaders, training up young men and women, etc.  And those are great things to build in to your program.  But what happens when we fail? How do we handle a loss?  How do you navigate your team through the storms of a loss?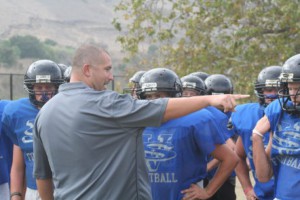 Losses can be bad!  I've been a head football coach for eight years. Ask my wife on this one: it took me about six years to learn how to better handle a loss.  I would be so stinking depressed all weekend, just moaping around the house.  I didn't want to do ANYTHING!  I think that being an Athletic Director, somebody directly involved with overseeing our teams, yet also on the sidelines observing our coaches, has helped me understand better how coaches can deal with losses better.
Here are five keys to helping your team move forward after a loss.
Be brief in your speech
The last thing your kids want is to hear you talk about the loss for an extended period of time.  I've seen some football program spend 20 minutes on the field after a loss.  Honestly, do you think the kids are hearing ONE thing that you are preaching or teaching?  You need to have a plan about your post game talks before the first game of the season.  I advise having a staff meeting to discuss your post game talks.  That will help everyone be on the same page.  My talks after a loss are much, much shorter now than when I was a rookie head coach.  Be brief and get off the field, in to the locker room.  Sitting around on the field after a loss is not a laboratory for learning; it's a crock pot for negative emotions.
Find something to say positive about the kid's effort
If you have never had an O fer season, you really haven't lived as a Coach!  Our football team was 0-10 in 2008.  It was a "perfect storm" of aggressive scheduling and losing too many athletes due to a declining enrollment.  We made the schedule in 2006; school lost twenty percent of our kids in the next two years, it decimated our football program.   Eight of the ten teams we played that year went to the playoffs, two of them won a Section Championships!   All of that to say that it really taught me that the kids HAVE to hear about some "moral victories" after the game.   You can find at least ONE kid to have stand up and applaud his performance after each game.  As the leader of the program, you have to find SOMETHING positive to say about the team's performance.  If you don't, you are teaching the kids that winning is the ONLY thing that matters.  That's a poor lesson to teach.
Evaluate the game as soon as you can
When I first got married, my wife really wanted me home on Saturdays.  So, our staff would get together on Sundays at about noon to breakdown Friday night's game together.   I would usually work for ten or eleven hours that day.  It was kind of nice to have Saturday off, to spend with my family.  However, if we lost on Friday night, it was BRUTAL not breaking down that film until Sunday.  It would just make the loss so much worse.  This was before the days of Hudl!  So, it was more difficult to watch the film.  That season I actually found myself waking up at about 500 am and watching the film on Saturday before my wife woke up because it just didn't work to let a whole day go by without evaluating that film.  So, do whatever you can schedule wise to evaluate the film, take your notes, disseminate your notes to your team, and move on.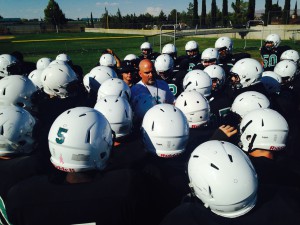 Take some blame for the loss
An effective leader, no matter the industry, is able to take responsibility right on his shoulders when something doesn't go well.  Coach, you need to do that after a loss.  This will help to take some of the pressure off of your team.  Remember, they are kids!  Don't use some canned line that you might give to the media, be honest with them. They will see anything less than your honestly, and then you will lose their trust.  If your defense played bad, and gave up too many points, perhaps your defensive game plan wasn't solid.  If you lost because your two minute drive sputtered, and you hadn't practiced the two minute drive that week, let your team know that you take responsibility for that.  Remember Coach, your team moving on from this loss is much more important than your pride.  Get over yourself, and take some responsibility.
Do not question the heart of your team after a loss
I saved this one for last because I think it is the BIGGEST mistake I've made after a loss.  I did not see a lot of heart and passion from our kids that specific night.  And I went after our kids, my own players that night in the locker room about this problem.  I was angry because we usually played with heart and passion.  I called them on the carpet for it.  Where I went wrong was that I came from a place of anger and frustration right after a loss instead of a place from love and leading.   The kids got really, really ticked off at me.  One of the captains started crying and he said "Coach, if you are going to stand up there and question our heart, when you KNOW we have it, I'm not going to play for you."  And he was right.  I KNEW they had heart, we just didn't show it that night.  My anger and frustrations spilled over in a very negative way in that locker room talk when I questioned their heart and commitment to the program.  It literally took me about a month to win the kids back after that.  It was a brutal month.  I had some very tough one on one talks with kids in my office who said I was way off base with that talk.  And you know what? They were right.  It just was not the time, nor the place for that.
CONCLUSION
If you fail to think deliberately about how you will handle a loss before you lose, you are setting yourself up for failure.  Think deliberately about how you will handle a loss as you head in to your next season.  Or reevaluate yourself now if you are in the middle of a season.  Using one, three or all five of these tools should help your team move onward and upward after your next loss.