Neutralizing The Punt Team Gunners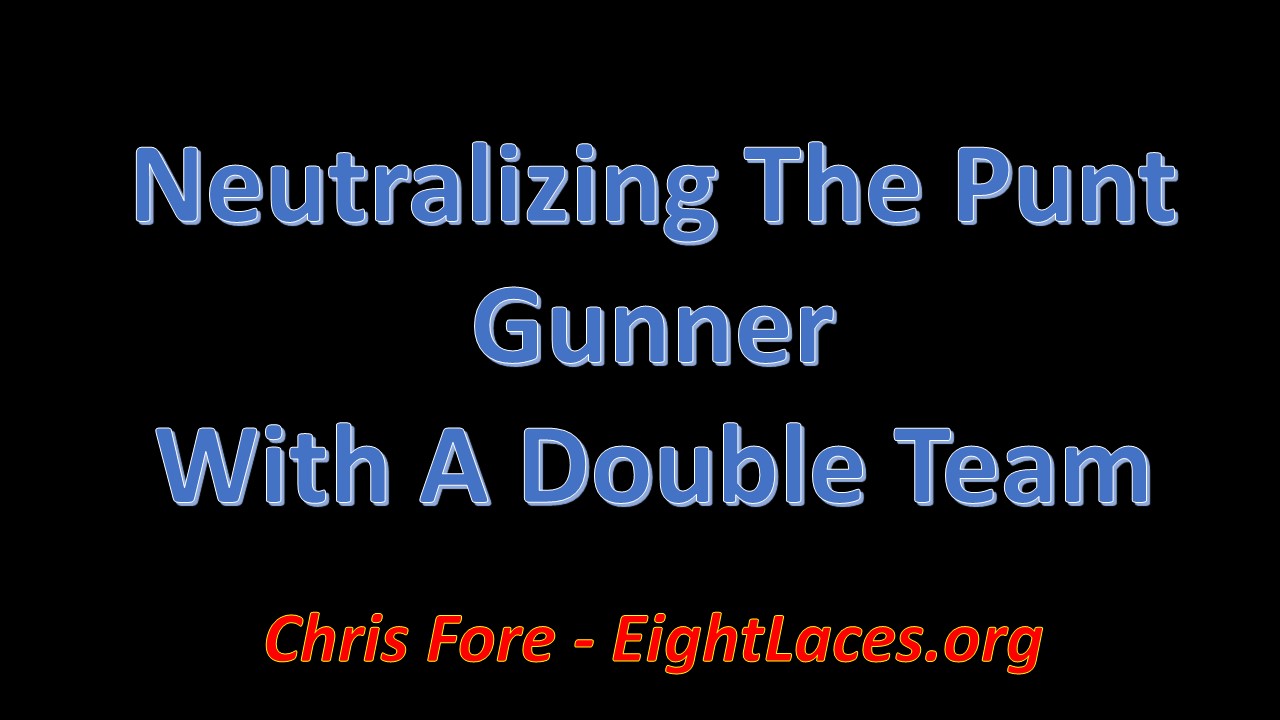 In the second week of our 2015 season we faced one of the absolute best Punters I've ever seen in 15 years of coaching this great game.  Better yet was how fast his gunners got down field.  The week before we played them, they had just HUGE change of field position plays every time they punted.   In fact, through 4 punts in week 1, he averaged 46 yards per punt! Incredible for a high school punter!
They used the typical Pro Style Punt Formation.  2 gunners, 5 linemen, 2 wings, 1 personal protector, and the punter.  Their strength was the leg of this kid, and their great speed with their gunners.
My favorite thing to do as a Special Teams Coordinator, outside of game night, is to analyze film in order to put together a game plan.  I always ask: how can we line up against this play, and have success?  (See my manual: Kicking Game Manual: 28 Punt Blocks and Returns.)  Against this specific team, with their gunners, I knew that we had to double team them.  So we did.
And we had some pretty outstanding success!
We cut their Net Punt Yard Average from 46 yards per punt t0 20.66 yard per punt!  We cut their punt average in half, and then some!   Not bad!  And we won 26-17!!
See how we neutralized their gunners in the slides below.
(Click on each slide to see it enlarge.)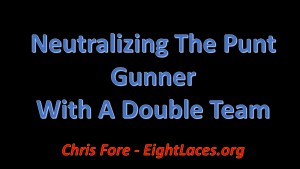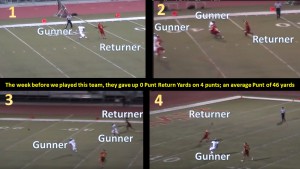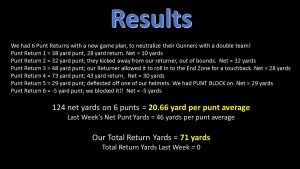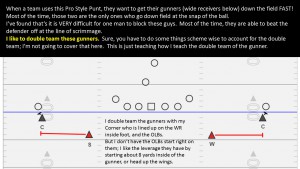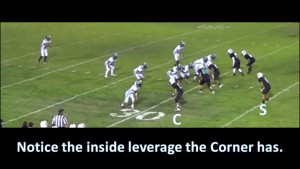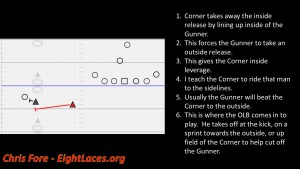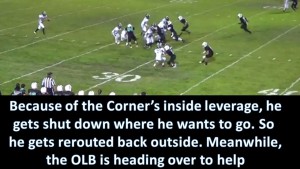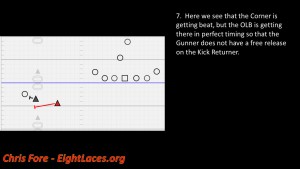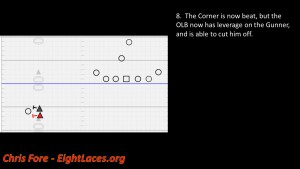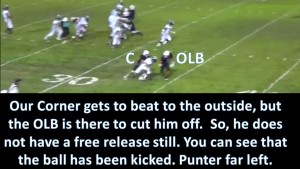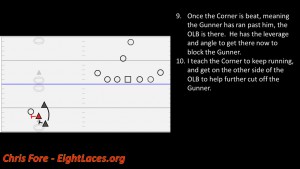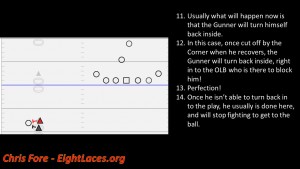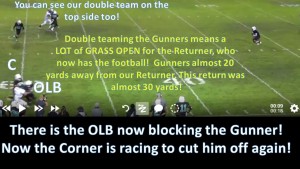 Chris Fore is the Special Teams Coordinator at Sultana High School in Hesperia, California.  He also owns Eight Laces Consulting.  He provides outstanding resources to coaches nationwide.  He has written the Shield Punt Manual, and the Kicking Game Manual: 28 Punt Blocks and Returns.