A Terrific Mission Statement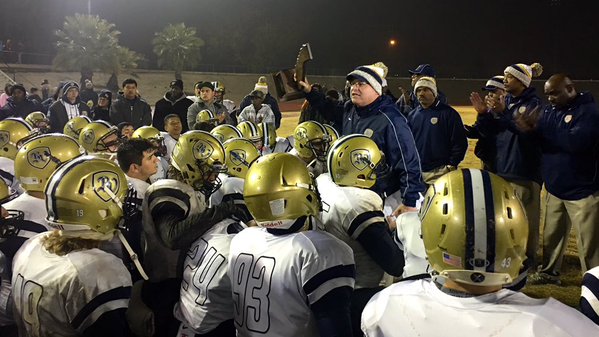 I went to a really great clinic last Friday (Jan 8, 2016) night down in San Diego.  They crown 5 Section Champions in San Diego, and we were able to hear four of those Championship Head Coaches speak about their year.
One of those coaches was Chris Thompson.  He is the Head Coach at Bonita Vista High School, they were CIF Section Champions this year.  He gave us a really great talk about program management, and how he developed a Championship program there at Bonita Vista.
2015 marked Coach Thompson's third year as the Head Football Coach at Bonita Vista. This year is the first CIF football title in the school's 50 year history!!  That's amazing!  According to school records, before 2015, there have only been two playoff wins in the history of the school.  That makes their season even MORE impressive!  I can't help but think that the strong leadership of Coach Thompson spearheaded this successful season.
My favorite part of his talk, and what I wanted to share with my readers was the Mission Statement that he developed.  A Mission Statement like this will keep everyone pulling in the same direction.
BARON FOOTBALL FAMILY MISSION STATEMENT
Understanding the family (TEAM) can only progress with the presence of TRUST and CARING, we COMMIT ourselves to reaching our full potential (RYFP).
We know that every action must be with the TEAM in mind, and unwavering LOYALTY to the TEAM must be achieved.
Fun will prevail for all, because there will be an absence of special privileges for any individual.
We know that we "WILL GET AS OUR WORK AND EFFORTS DESERVE!"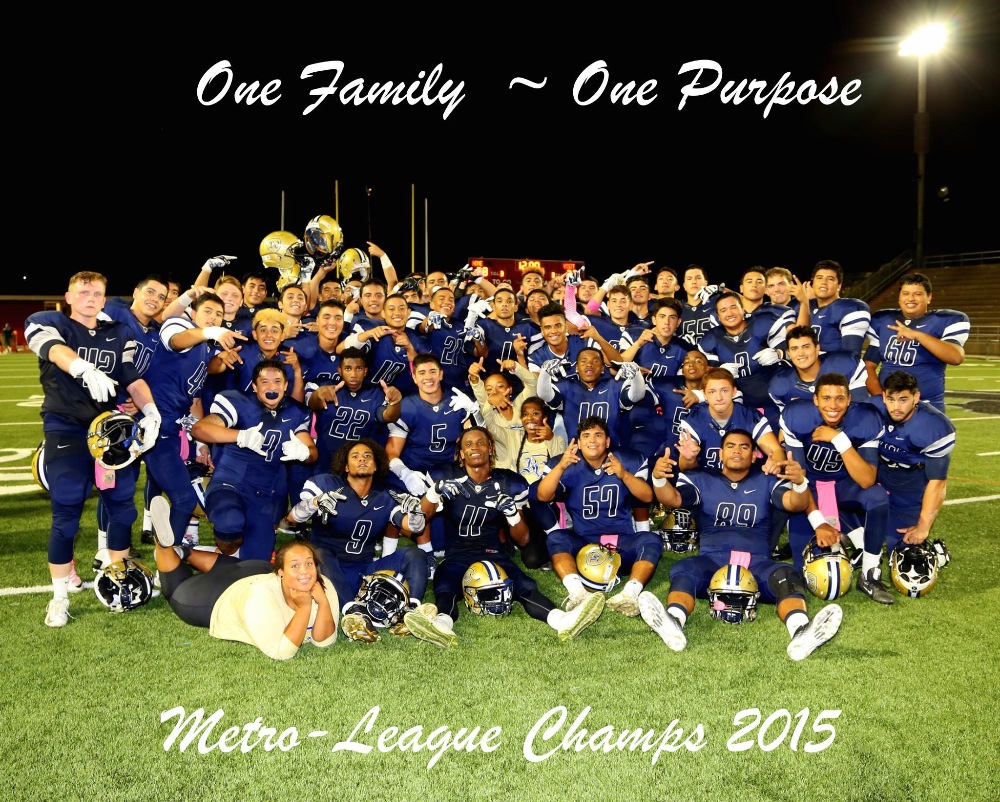 We are committed to growing mentally, physically and spiritually; and we recognize that
we are students first, and athletes second.
We will personify CLASS and HUMILITY on-and- off the field.
We seek to get better every day; we will achieve this through the relentless execution of
fundamentals.
We will COMPETE with the best to become the best. We will play with
passion, and deserve to be MESA LEAGUE CHAMPIONS and CIF CHAMPIONS.
We realize this can only be accomplished by extraordinary FOCUS, one step at a time.
We will respect the proud tradition of the past, and will provide further greatness and
tradition for the future.
We will do so, at all times, knowing that it is our responsibility to
serve as positive representatives of BONITA VISTA HIGH SCHOOL.
We accept the responsibility placed in our hands of continuing the proud tradition of            BARON FOOTBALL!