CHAMPIONS LOCKER ROOM: Pennsylvania 6A State Champ = Pine-Richland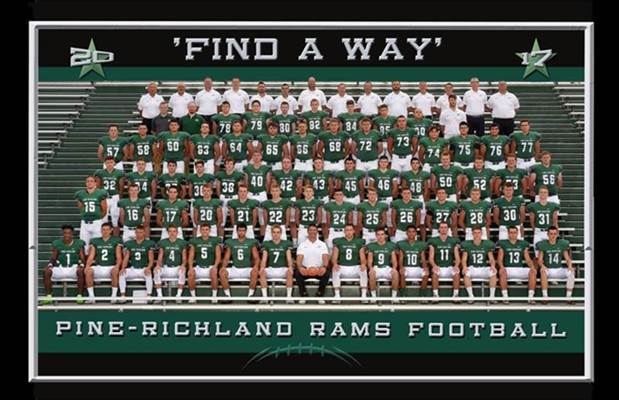 This is the first of CHAMPIONS LOCKER ROOM for the 2017 season!  I've been interviewing State Champion Head Football Coaches since 2011.  You can read a bunch of profiles here at my Article Library.
Head Coach Eric Kasperowicz (you can follow him on Twitter here) of Pine-Richland High School was kind enough to answer my survey about their perfect 16-0 season.
The Rams finished the season ranked as the #1 team in the state of Pennsylvania, and the #18th ranked team in the Nation!
Coach Kasperowicz has been a Head Coach for 5 years at Pine-Richland, and a Head Coach for a total of the same number of years.  This was his first State Championship.
What does your football program do differently from other programs in your league, conference, state that helped you win a State Championship?
I believe the culture we have at Pine-Richland sets us apart from other programs in our area. We have a family atmosphere in every aspect of the program. We stress relationships are as important…if not more important than the X's and O's. The kids don't care how much you know until they know how much you care. We are constantly doing team building activities that stress trust and bonding among teammates.
What do you consider to be the most important aspect of your state championship?
The most important aspect of our state championship team was that we had a group of players that were able to put aside their own personal goals or achievements for the betterment of the team.
What is one piece of advice that you would give to a coach wanting to win a state championship?
Stay the course and avoid the noise. Put your program in place and stay focused on the process. To steal from a book I read before the season…Leaders create the culture, that drives the behavior, that produces results.
What kind of offense did you run?
Spread (Tempo/No-Huddle)
What kind of defense did you run?
4-3 Quarters
Which of the Special Teams was most valuable this ?
Kickoff –  When we weren't able to kick the ball in the end zone, we had excellent coverage and pinned the opponent inside the 20 yard line most of the time.
Do you incorporate some type of character development program within your football program?
I have stolen character development ideas from all over the country. We have 12 core values here at Pine-Richland and every week during the season…each of those core values are the theme for the week (discipline, integrity, etc.).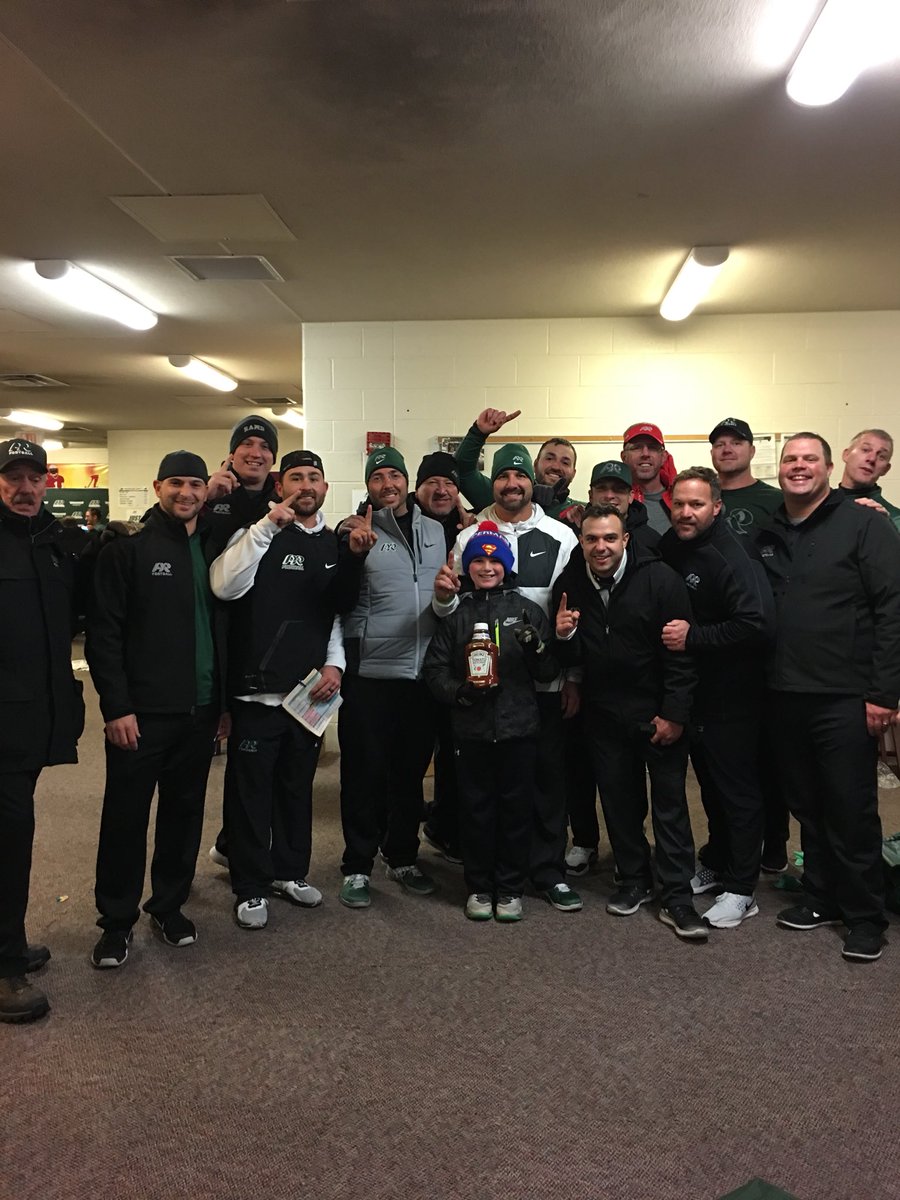 What is the number one obstacle you face in building a Championship-caliber football program in your community?
The toughest obstacle we face is getting the support of the parents from a man-power stand point. They are 100% committed to the program…it is just extremely tough getting people to help out and volunteer their time along the way. Most parents now a days would rather just write a check than volunteer their time.
Who do you consider to be your main mentor in this profession and what about that coach do you try to emulate in your program?
My main mentors have been all of my previous coaches throughout my coaching and playing career. I try to take the best attributes from each of them and mold it all into who I am today.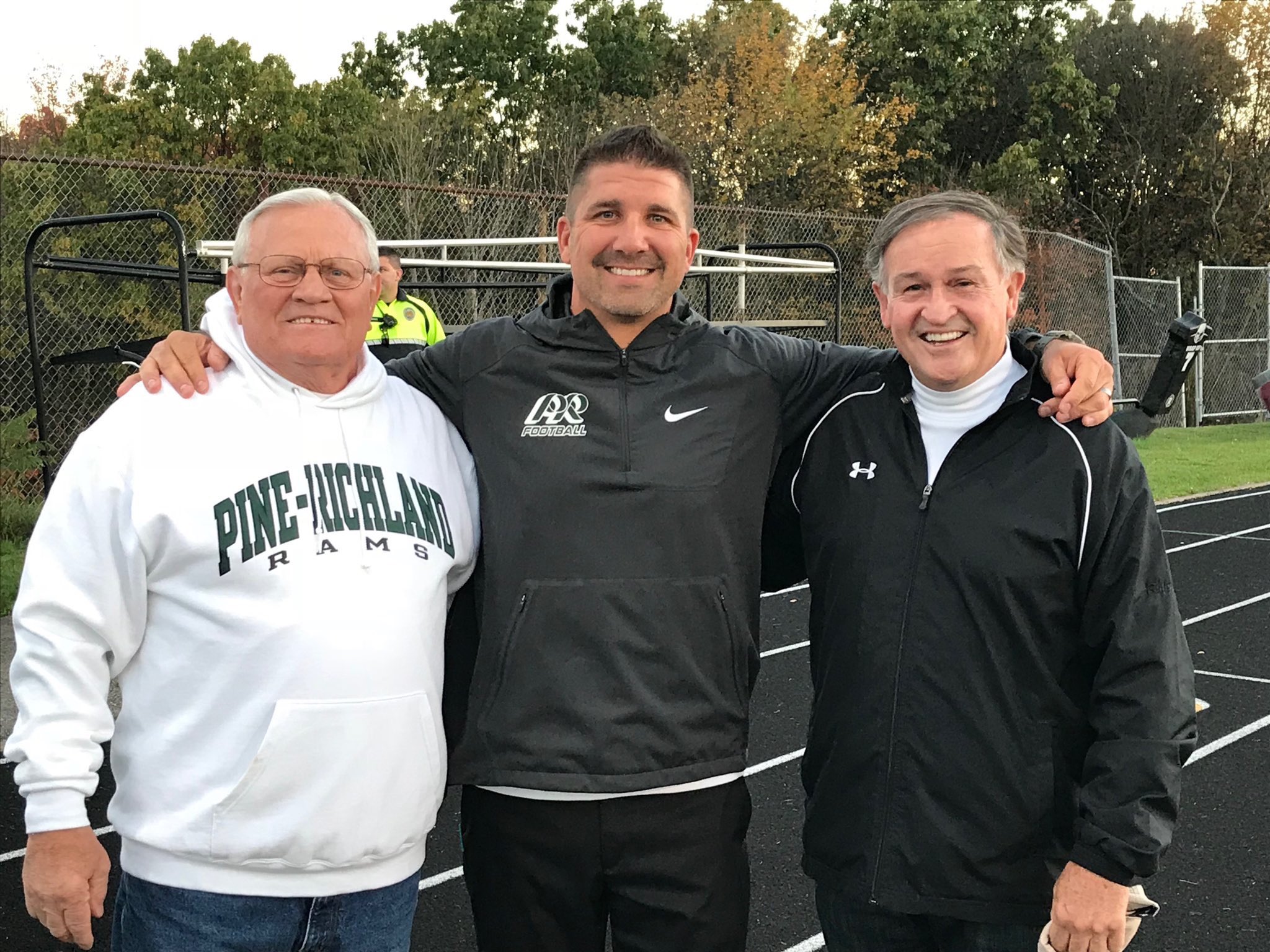 Coach Fore has been studying State Champions since the 2011 season when he interviewed more than 100 head coaches from 106 different states.  He took ALL of their answers to 3 questions, and created the Top 10 Characteristics of State Champion football programs.  He then wrote a book called Building Championship-Caliber Football Programs.  You can purchase this book on Amazon.