What I Believe by Gus Malzahn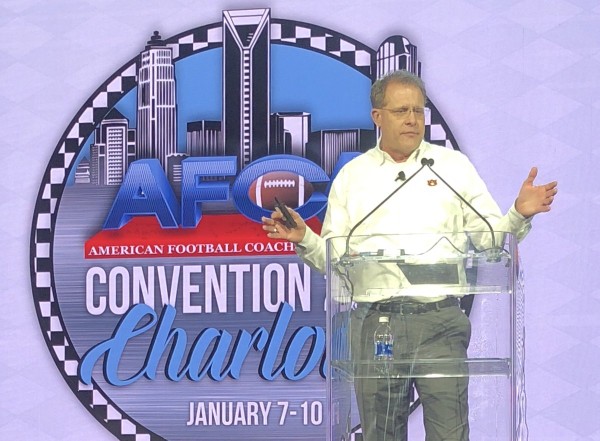 I had the opportunity to listen to Gus Malzahn as the 2018 American Football Coaches Association.  I always like listening to people who have found a lot of success, no matter the industry. Coach Malzahn has certainly found that success!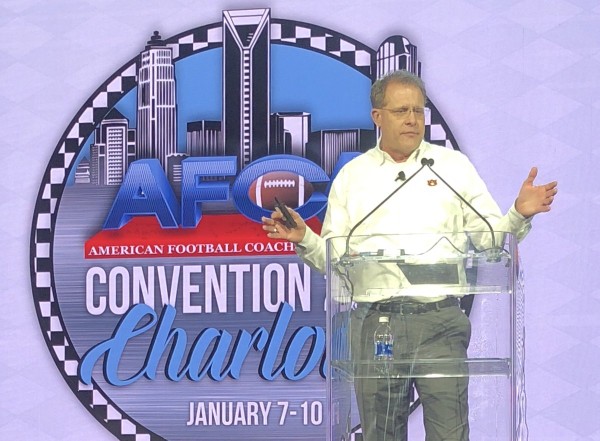 He is the Head Football Coach at Auburn University.  A little about him from WikiPedia:  In his first year as head coach at Auburn, Malzahn received national attention for coaching one of the biggest turnarounds in college football history at Auburn.  Malzahn inherited an Auburn Tigers football team that did not win a single Southeastern Conference game in the 2012 season, then led them to an SEC Championship and an appearance in the 2014 BCS Championship Game. The Tigers won their eighth SEC title and tallied a record of 12–2 (7–1 in SEC play) only a mere year after what was considered by many to be their worst season in 60 years.
He shared his 10 point philosophy. Let's go!
1. Coaches need to be great examples for our players.  
They need to be great examples of husbands, dads and professionals.  Coaches need to use their influence in a positive way.
2.  Sportsmanship
Our player practice handing the ball off to the officials.  We practice HOW to celebrate with class.  Our kids won't be bringing attention to themselves, they go get the linemen.  We have rules and results for breaking our rules regarding taunting opponents, that's not allowed.
3.  Define who we are.
We are going to define who we are, create that identity.  On offense, on defense and on special teams.  We are who we are.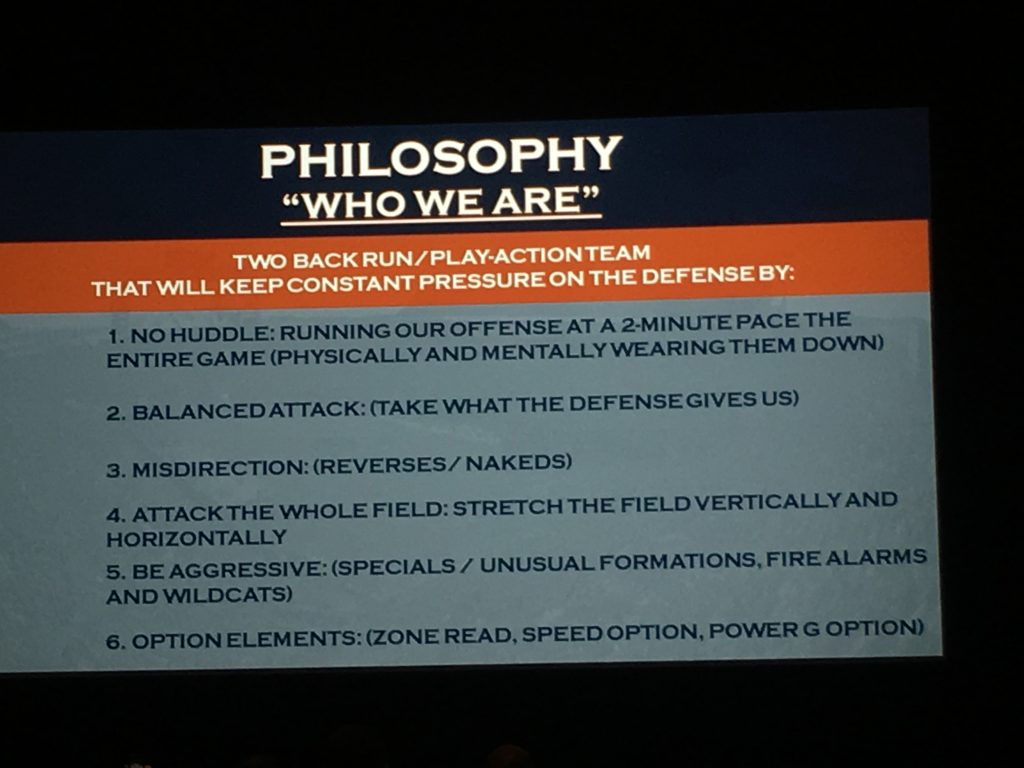 4.  Be VERY good at a FEW things!
A coach (I didn't get his name) once told me to pick out 4-5 plays that we could run PERFECT. And then, if we do that, add 1 or 2 more.  It's the best advice I ever got.  80% of our runs are just 4 plays, that's it.
Please take a minute to sign up for my newsletter.  I promise not spam you!  I will send out 2-3 newsletters per month, packed with information and a discount for my newsletter subscribers only!
5.  Build around the strengths of your best players
I see a lot of offenses trying to do certain things, but they don't have the kids to do those certain things.  Find out what your players can do best, and do those things.
Don't ask your quarterback to do something he can't do.  Build around what Johnny CAN do.
6.  Straining your players to be perfect on the field – love them off the field. 
You need to coach your kids HARD.  Cam Newton called my wife on a Thursday before our first game. He was complaining to her about me!  "I can't do anything right," Cam was saying.  Now, every time I see Cam, he thanks me for coaching him hard.  He understands that my hard coaching made him a better players.
7.  Set goals high
I want our kids and staff to dream big.  Don't be afraid to dream big.  Keep your goals in front of them.  Remind them of what they dream of.
8.  One standard
The head coach's standard is THE standard.  Offensively, defensively, everything.  We practice fast. That's one of my standards. We aren't going to lope.  We aren't going to show ourselves tired.  I'm a big body language guy.  We are going to hustle on and off the field.  Gotta hold the standard, and hold it high.
9.  Staff on the same page
I tell my coaches, when you're in your meeting rooms, it's okay to disagree with each other but when you come out on the field, we all need to be on the same page.  There can be no mixed messages to our kids.
10.  Outwork opponents
You can find ways to outwork your opponents.  Even at this (D1 FBS) level, you can find ways to outwork them.  Friday mornings, in the college football world, are the mornings guys go a little slower, spend more time at home.  I meet from 7:00-11:00 am every Friday morning to review the game plan, one final review.  When others are relaxing, I'm outworking them.