Pete Carroll On Why You Should Play Multiple Sports
I recently came across a very cool podcast called "Season of Sam."  It is hosted by Yogi Roth and USC Quarterback Sam Darnold.  This podcast is serving as part of a class for Sam, and Yogi is mentoring him through it.  They spend time interviewing great football minds.  If you listen to podcasts, check it out.  Really, really great stuff.
A recent podcast I listened to was Sam interviewing Seattle Seahawks' Head Coach Pete Carroll.  This was Episode 5, September 13, 2017, called "That Was That Night."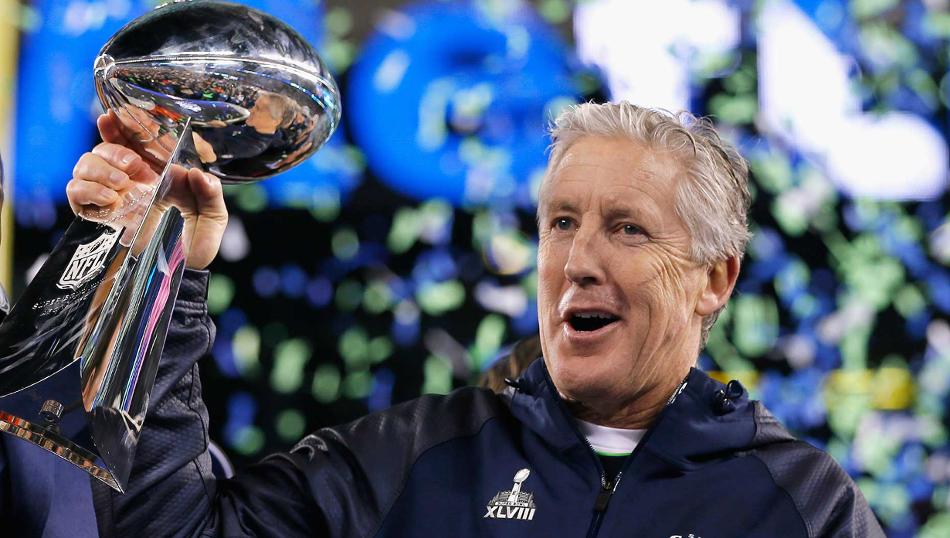 Sam asked Coach Carroll about multi sport athletes.  I really like what Coach Carroll had to say.
Sam Darnold: Talk about your experience with basketball and how that helped you as a coach and athlete. How important is staying diverse with different sports?
Coach Carroll:  I think that in particular for your position, playing quarterback, that position calls on everything that you could ever do.  And any bit of awareness you've gained from playing all sports, not just for quarterbacks, but everyone in general, everyone should play as much as they can play.
You should have as diverse as a background as possible because everything counts and everything ads to the makeup and what you will call on at some point when you play the game at the highest levels.
So I've always discouraged parents from keeping their kid from playing other sports and encouraged them to let them play everything.  I don't know this about you Sam, but I bet you can shoot a hoop, and I bet you can hit a golf ball, and I bet you were a shortstop and a pitcher, and all of that growing up.  And you were probably the "go to guy" in 7th and 8th grade, in basketball, and probably could have been in high school, if you were not already.
You needed to be all of those things to be the athlete that can make the decisions in this unbelievably tasking position of QB in football.  There is nothing like it in any sport.  You need all of it.
The more background and the more diverse experience that you've had, the more competitive environments you've been in, all of that ads up to your confidence, your ability to handle situations and make great decisions and be the kind of savvy player that you can be.
So, I really discourage it when I hear people say "oh, he's just going to play football, no more basketball or baseball."  It just doesn't make sense to be if you're really trying to broaden the person's ability for the long haul.
Sam Darnold: Did you look at that when recruiting at USC?  Did you look at how many sports he played?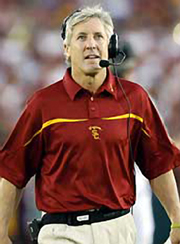 Coach Carroll:  It's the first question I asked Sam.  The first question I ask was "What other sports did you play in high school?"  And I didn't just want to know what sports, but what positions.  I wanted to know what kind of player they were.  If they played right field in little league, you know, sometimes you worry about those guys.  (Laughter!)
I'm always looking for centerfielders, shortstops, pitchers and catchers you know.  A guard in basketball.  When I spoke with Christian McCaffrey, the first thing I asked him was "What sports did you play while growing up?  And were you the best at everything you played?  Were you the point guard?  Yes, he was.  He was everything.
That tells me more about the makeup of a kid.  I want to know, in basketball, what kind of scorer were you?  Did you score a lot of points?  Were you a re-bounder?  Did you drive?  Were you an outside shooter?  And how much did you win?  Or did you not? What were your teams like? All of those background things are more telling for me.
I kind of paint a picture of a guy.  I can figure him out better by knowing all of that stuff.
Please take a minute to sign up for my newsletter.  I promise not spam you!  I will send out 2-3 newsletters per month, packed with information and a discount for my newsletter subscribers only!
SIGN UP HERE!