How to completely waste your time watching film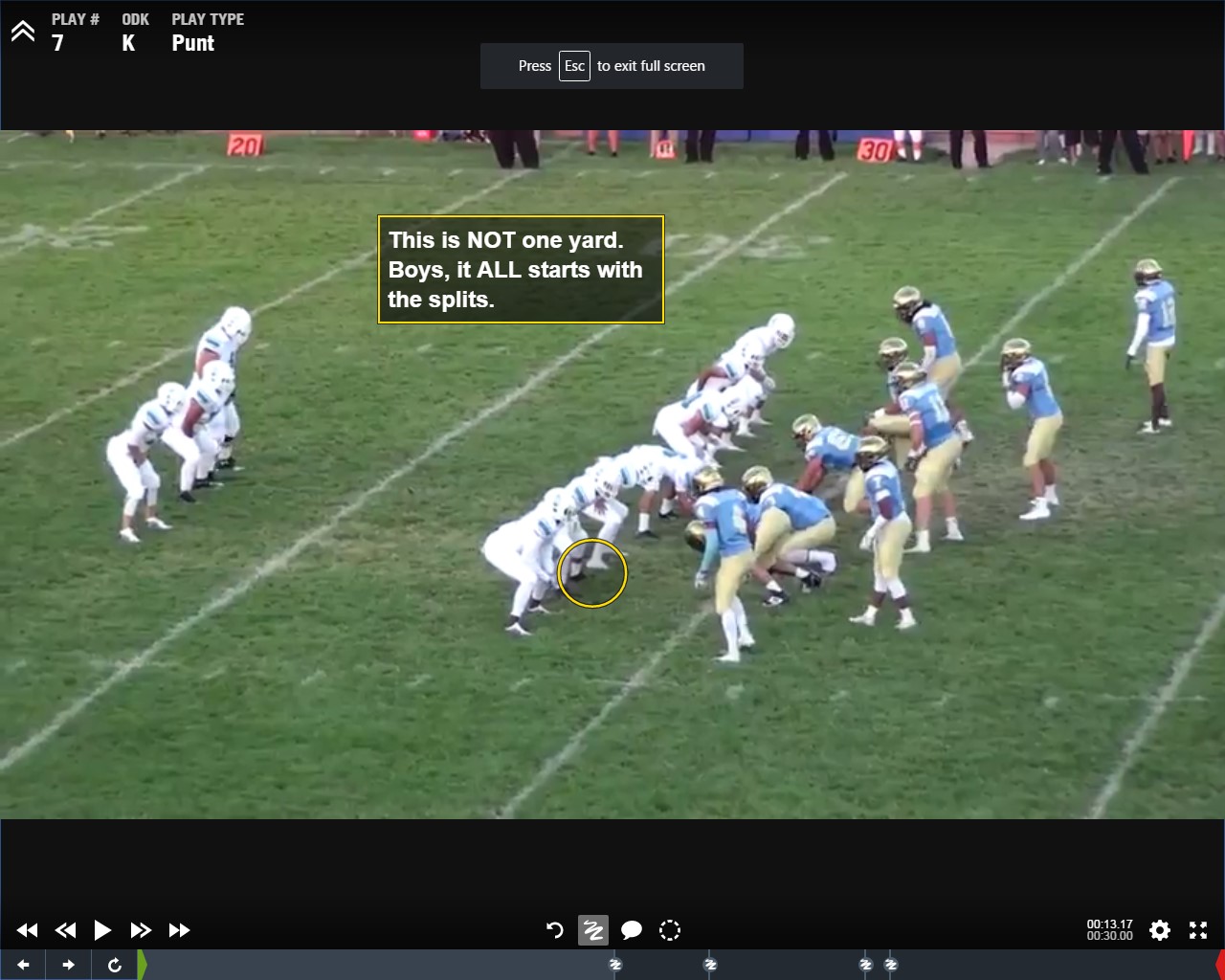 Do you remember watching film when you were in high school?  Do you remember the great film sessions?  Or do you remember the long, boring hours that you spent in your coach's classroom
Every program, every coach does it different.
Watching film with your team has never been easier.
With the invent of Hudl, which is a "must have" today, came the ease of putting together film session time for your team.  But are coaches using their team film time effectively? Are your players walking away better football players for the investment?
Here are 5 ways that coaches completely waste time watching film
Coaches who fail to prepare
If you coached in the 1980s and 90s, and even the first 5-6 years of the 2000s, you remember watching film with your team via VCR and the Cowboy Remote.  Do you remember how difficult that could be?  At the high school level, we didn't have time to make a cut up tape of Friday night's offense.  With Hudl, you don't have to sit there and watch the whole game like we used to.  Kids these days have no idea how good they have it!
But there are still coaches who fail to put together a playlist to show their team.  They walk in totally unprepared, and simply watch the whole film.  This is a complete waste of time.  The reason it is a waste of time is that it is not effective.  The attention span of the kids on your high school teams these days is not very long.
I am a Special Teams Coordinator.  We will usually see 30-40 plays in one game.  I will pull out about 12-15 plays per game for us to show on Mondays.  This takes preparation.  I need to sift through the mistakes that we made, to find the most important things to correct.  Put in your time to make the time more meaningful.  Use the playlist to put together a list of the plays that need the most attention.
Coaches who belabor a point
Some coaches just like to hear themselves talk.  Most veteran coaches who have gotten over this phase of their coaching career know what I'm talking about.  Make your teaching point, and then move on.  You do not need to show the same mistake on 10 different plays to prove your point.  Kids are pretty quick to understand what they've done wrong.
Please take a minute to sign up for my newsletter.  I promise not spam you!  I will send out 2-3 newsletters per month, packed with information and a discount for my newsletter subscribers only!
Coaches who don't use the tools
Hudl has some great tools to help you prepare.  I love using these tools to explain what I am looking for.  See my note and circle below.  There is no way that these kids have one yard splits on this punt team, which we must have.  So, I made a note of that, and then circled their feet.  This is one way to make the film time go quicker, and to keep your kids attentive.
How frustrating is it to sit there and watch the same play five times with a coach who wasn't prepared?  "What was I thinking about this play?  What was it?"  Instead, with these tools at your disposal, you won't wonder why that play was on your play list.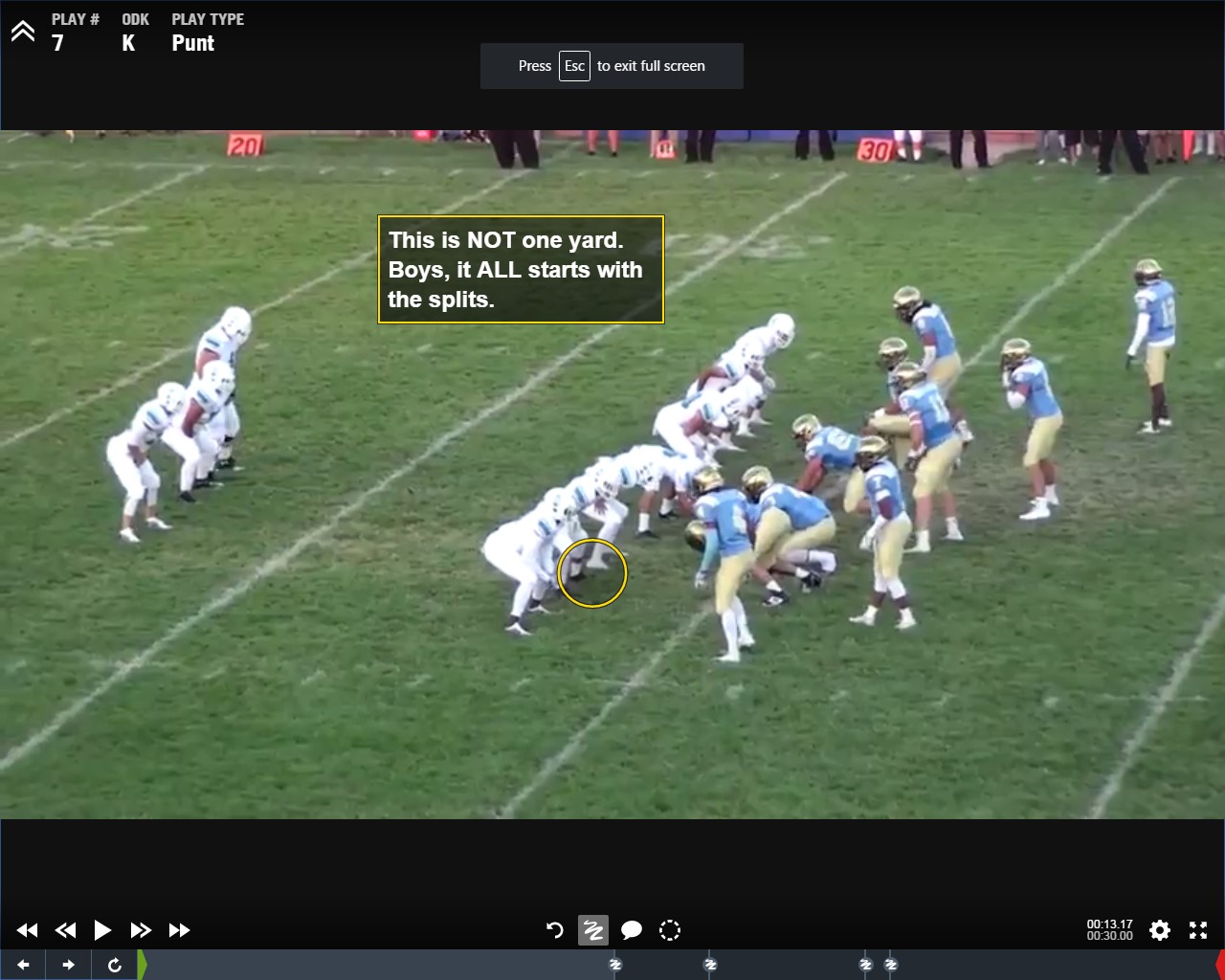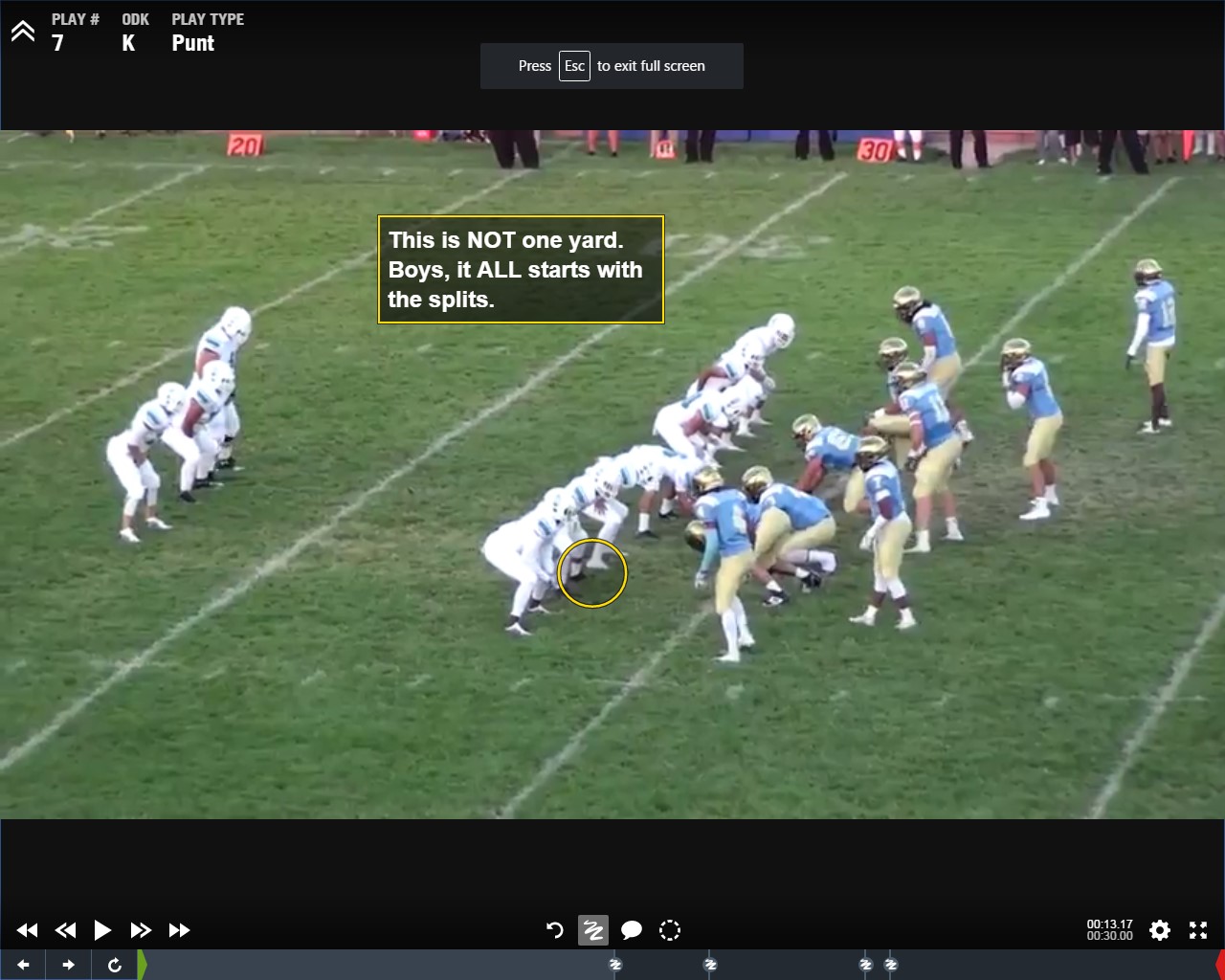 Coaches who don't send the film to kids to watch
Some coaches just don't trust their kids, so they never send them a Hudl playlist.  Some coaches expect their kids to watch film just on their own, and never watch film as a team.  The pendulum swings both ways all over America.
Sending your playlist to your players as soon as you're done making it on the weekend is a great idea.  This will help your film time as a team to go quicker.  I send out a "Special Teams Corrections" to the whole team.  This has notes and arrows and circles on it.  That way, kids can come prepared to film.  I've had kids watch that on the weekend, and then text or DM me with a question about what I wrote, or just saying that they saw it.
Here is a sample of the playlist I sent out after our first game this year.  We only had 19 Special Teams plays in that first game, the score was 20-13.  You can see that I selected 10 of those plays to highlight on my Special Teams Film Review.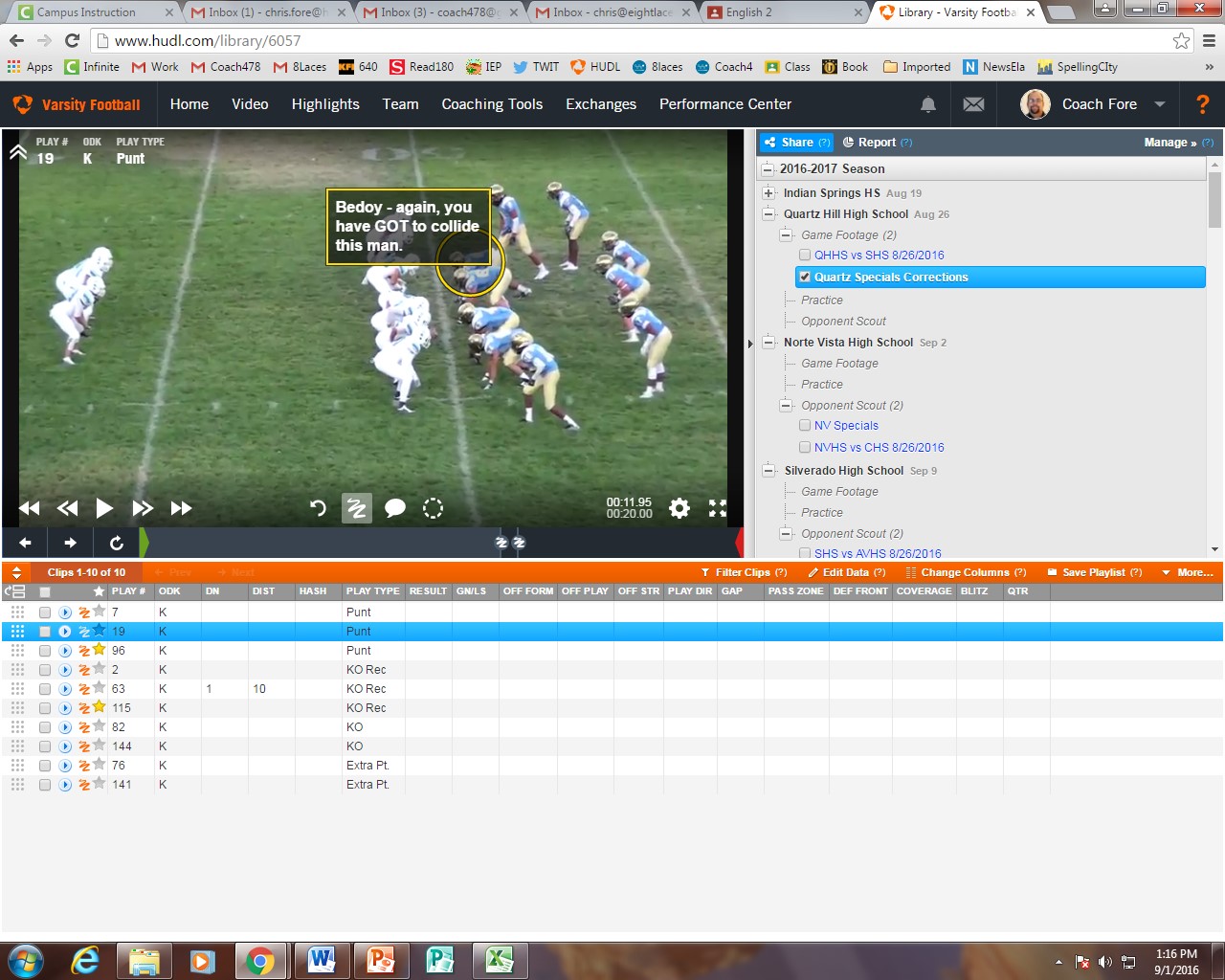 Coaches who keep talking to the same kid about the same thing
If a kid keeps making the same mistake, every week, week after week, there is either something wrong with the coaching and teaching, or the reception of that teaching.  Do you have to keep showing the same thing on the film every single week?  Have you thought about bringing that kid in one on one at some time to talk through it?