Did the Cavs Lose the Series During this Timeout?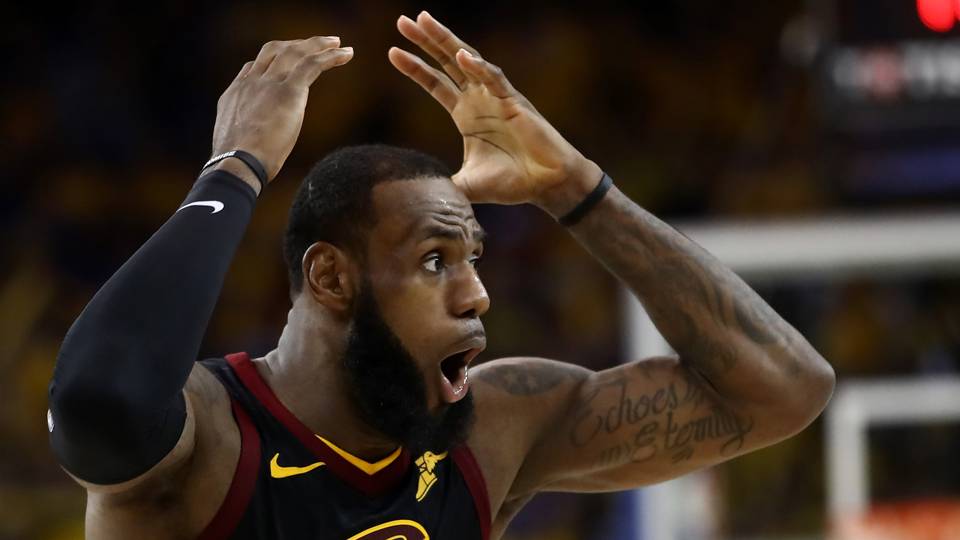 Look, I'm not going to point fingers at anyone here.  I wasn't on the bench before the camera started rolling.  I've never played competitive basketball.  (But I did win a three point shooting contest one time in high school!)
But I've been around athletics for a very long time as a football coach, 18 years.  And I've studied a lot about leadership.  And a lot about sports psychology.
What we saw happen on the Cleveland Cavaliers' bench after one of the most game defining moments in NBA history is fascinating.
4.7 seconds left on the clock, with Game 1 of the 2018 NBA Finals all tied up.
JR Smith of the Cavaliers gets a rebound on his end of the floor.  But instead of trying to make something happen to win the game, he inexplicably dribbles backwards, opposite of his basket!  LeBron James was dumbfounded.
What to you say to a professional whose actions most people say lost the game for the Cavs, and perhaps set the tone for the entire series?
Do you try to brush it off?
Do you encourage the man?
Do you say nothing?
What if you're the best player in the world?  How much would it have meant to Smith if James sat next to him, and encouraged him about the mishap?  What if he would have taken over that huddle, and inspired the troops?
We see ZERO leadership on that bench for just about the entire end of regulation before the overtime period starts.
I wonder what just a LITTLE leadership would have done for the Cavaliers at that point?
The body language is awful.  We see zero coaching.  We see zero real leadership outside of a few role players clapping.  We don't see a team who looks like they almost won Game 1 of the Finals, on the road.  We see a beaten, downtrodden team.
Did they lose the NBA Championship during this timeout?
Chris Fore has his Masters degree in Athletic Administration, is a Certified Athletic Administrator and serves as an Adjunct Professor in the M.S. Physical Education –  Sports Management program at Azusa Pacific University. He runs Eight Laces Consulting where he specializes in helping coaches nationwide in their job search process.  Fore was named to the Hudl Top 100 in 2017, and the Top 5 Best High School Football Coaches to follow on Twitter by MaxPreps in 2016.  Follow him!