MaxPreps' Coaches Corner by Chris Fore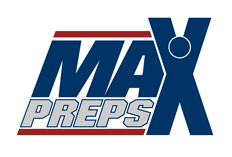 I started writing for MaxPreps in a new feature they call "Coaches Corner" in July 2016. I was honored to be asked to write for coaches.  This corner isn't so much about xs and os, but about the program management side of football.
Here are the articles.  Enjoy!
Influencing what kids do away from football can have a great effect.
Charter Oak's Lou Farrar shares what has enabled him to stay so long at his alma mater.
Maine South doesn't put a time limit on workouts and also encourages players to play other sports.
Spending time on the third phase of the game is important for winning programs.
Club football can help talent evaluators reveal character traits, and possibly red flags, of an athlete.
Honesty, originality and a phone call show college coaches commitment to your players.
The Super Bowl participants' race to the big game gives plenty of lessons to high school coaches.
Applying societal trends to your coaching can produce wonderful results.
From 8-man to big glory, Sierra Canyon coach has won multiple California state titles.
These methods can maximize focus for your players ahead of kickoff.
Coaches weigh in on biggest gaffes prior to kickoff.
Teaching, lack of organization, paying attention to weather, showing opponent your game plan are things to avoid during warm-ups.
You can take steps to help your team erase a large second-half deficit.
The leader of Arizona's top high school program makes sure to test his players against the best of the best.
Applying rules, making all feel important and growing student leaders creates environment where 'We' is stronger than 'Me.'
Becca Longo of Basha (Chandler, Ariz.) goes from high school kicker to playing football and basketball at Division II Adams State.
Getting other athletes and students involved is key to your program's success
Instead of treating it like a business or a top-down power structure, make changes to make your program feel like a family.
Get your players prepared for games by changing things up in practices.
See the first edition of a series on changing the culture of your football program.
High school to Houston: Making the coach at the D-1 level.
Learn more about how one school went about choosing a successor to a 31-year legend.
San Clemente High in Southern California pulled off a 6-0 postseason to win a very unlikely state title.
Competition in all areas helps players develop in the weight room, on the field and in the classroom.
The example of La Mirada is one of rising up to the level of competition.
Looking at film isn't enough. Take special notes to help with preparation.
Azusa Pacific University coach Victor Santa Cruz talks about how his staff handles recruiting.
Getting tasks done isn't the only role of successful coaching staff. The human element plays a role as well.
Mike MacIntyre at Colorado found an interesting method of picking captains for his team.
Discipline doesn't just happen. Make sure to follow these guidelines to ensure it takes effect.
Becoming a head coach is a titanic change. Make sure to ask yourself these questions if you are considering making the leap.
It isn't easy telling kids and coaches that you are moving on.
A turnover circuit can help defenders get in the habit of gunning for turnovers.
Having a presence on campus is tougher when the head coach does not work as a teacher.
There are clues out there if you are wondering if you can handle the job.
Selling yourself, program, as well as getting player buy-in is key to building team numbers of a losing program.
Clinics are supposed to be about fun and learning – make sure you are taking advantage of all the opportunities.
Openness, honesty, involvement are keys to getting student-athletes going on recruiting process.
A look at what to expect throughout high school in the college football recruiting process.
Being honest and accommodating to college coaches will help you form strong bonds.
Talking around can provide coaches with insight into ways to improve the program.
1-1 players meetings after the season can be crucial for the program's health as well as ensuring you and team are on same page.
Sometimes the quest for a college spot can have negative effects on high school.
Get ahead of any potential issues with live streaming and get a social media policy drawn up.
Having an account is not enough. Follow these tips to get the most out of social media.
Is your job still making you yearn to be a better coach? Check out these five signs that it might be time to look elsewhere.
The coach of the Texas Class 3A, Division II champions provides insight into what he does for his program.
A look at the biggest game of the year for La Jolla Country Day and its coaching staff.
Be sure to assess areas in special teams with numbers to see where you may have lost advantages.
If you aren't planning ahead when it's wet, you're putting yourself at a disadvantage.
The cold weather and week-by-week pounding make it harder for players to stay in peak condition. Check out how to fight back.
Following these policies will make your team better.
You might need to prepare differently for that hostile environment.
Set the tone with a great kickoff team, and make sure to heed these tips.
Here are some keys and insight into being in one place for the long haul.
Make the most of your time with film by paying attention to these details.
Parent criticism can take a lot of joy out of the job, learn how to handle it the best you can.
There is a time and place for everything you say to your team, so be careful after games end.
Make the most of your 15 minutes, it'll help in the second half.
Every program needs great assistant coaches who are there to serve the head coach and program.
Failure to prepare is preparation for failure. Get your punter ready for that bad snap.
Treating the day before a game as more of a mental practice can pay big dividends.
Don't treat the media as your enemy. It's your tool to promote your team and players.
Working to raise others to your level can have stellar impacts for any coach.
Punting is confusing to some teams, and there is a huge potential for disaster if not done right.
Treating officials how you would want to be treated can avoid nastiness on the sideline.
A coach who gained notoriety by never punting was bitten by the strategy in a big game. But does it still work?
How Arkansas State uses a total team effort to find the best 25 recruits for the Red Wolves' football program.
Two simple perspectives can help get manpower and donations to your program.
All coaches can learn a few things when told about situations where coaching staffs face lawsuits.
Special teams shouldn't be an afterthought. Make time for your program to focus on punts, kickoffs and returns.
Increasing attendance at your football games is not easy. Get your local community involved!
This week we reveal those things that worry coaches ahead of their debuts.
Use your scrimmage as a chance to make sure your coaching staff is ready for things that can arise during the regular season.