Thank you football, thank you coaches, thank you players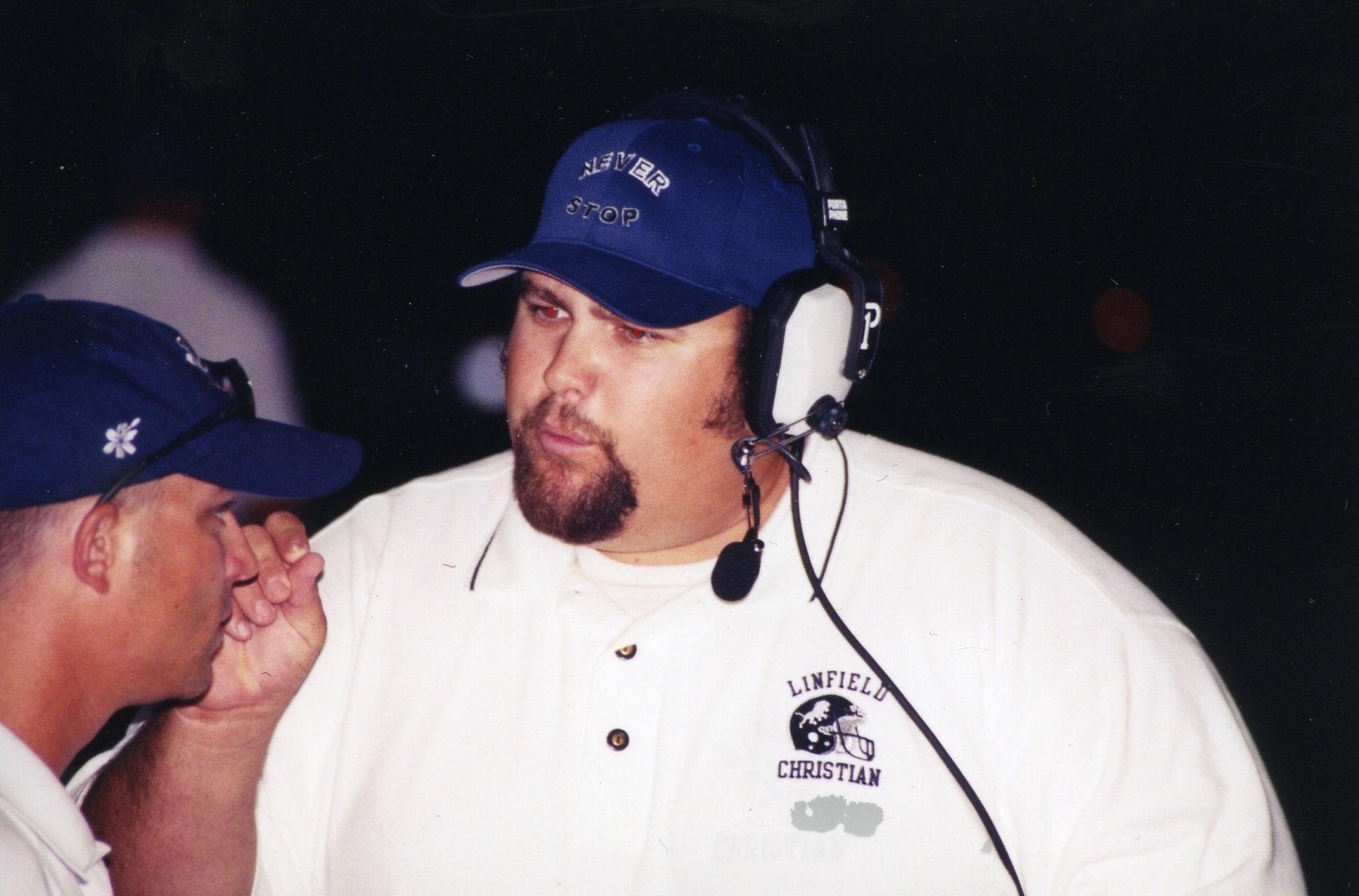 I absolutely love coaching football. I love everything about it! 
But years ago when I became an Athletic Director (a dream since being a Teacher's Aide for my Head Football Coach/Athletic Director Tom Pack at Fallbrook High School in 1992), I realized that I found something I loved even more! And that is managing programs, being an administrator, working hard to support coaches build their programs behind the scenes, helping to build school culture, mentoring young coaches, etc. 
For four years, I was an Athletic Director/Head Football Coach at a private school.
But in California, the Athletic Director/Head Football Coach combo jobs are very, very hard to find; maybe less than 5% of all Head Football Coaches in CA are also the Athletic Director.  In fact, I took a new Athletic Director position in 2012; served as an Assistant Football Coach that season.  But then the board at that school did not want me to coach after hearing that most ADs do not coach much anymore in CA.  
So, I was at a crossroads. 
I loved coaching this great game of football.  But I loved being an Athletic Administrator even more.  I had been a Head Football Coach for 8 years. Should I continue to be a Head Coach, or pursue being an administrator by getting my teaching credential, and then my administrative credential? (My first 12 years were spent in private (10) and charter schools (2).)  
So in 2013, I decided to go back to school to get my teaching credential, and then my administrative credential.  
After getting my CA teaching credential in 2014, and then my administrative credential done this past Spring of 2018 (an 18 month/$16,000 program), I'm very, very excited to be selected as the Assistant Principal at Yucca Valley High School!  I started on August 1.  
I'll be working for a Principal, Justin Monical, who truly "gets it!" And that was key as I applied to different positions in Southern California.  I'll be overseeing Athletics, ASB and Discipline among other things. Yucca Valley has a great staff in place, and I'm lucky to join them!
So, it is with very mixed emotions that I bid the coaching profession adieu after 17 tremendous years. 
But I won't be far from it, I never will be! I'll continue to serve as the Cal Coaches Association President.  And I'll continue to help coaches through my consulting business on the side. 
I'll miss the preparation on a quiet Saturday night when the rest of my family was in bed.
I'll miss straddling the 50 as the coin tosses in the air, getting ready to yell "kick return" or "kickoff!!" 
I'll miss hitting "O, D, or K" on that keyboard over and over and over and over!
I'll miss the thrill of a late touchdown to seal the W.
I'll miss consoling the seniors after their last game. 
I'll miss arguing with the staff about the best depth chart for our team, and then agreeing to disagree.
I'll miss making small and large adjustments, then seeing them work, and fail.
I'll miss late night texts from players asking questions about what they see on Hudl.
I'll miss holding up a scout team card.
I'll miss seeing that sophomore who finally gets it; the light bulb finally went off, and he'll never be the same.
I'll miss the heartache of a tough loss. 
I'll miss bus rides of anticipation as you see the glow of the stadium in the distance.  
I'll miss the click-clack on the pavement as you walk your position group to the field.
I'll miss going undefeated in league.
I'll miss the wet grass in the morning.
I'll miss the inside run periods on Wednesday nights, on the goal line.
I'll miss swim parties after training camp and Thursday night meals in the garage.
I'll miss telling a kid he is a captain for the night.  
I'll miss walking out the specialists, the first to hit the field.
I'll miss sitting in circles with my team leaders. 
I'll miss holding kids accountable to being on time, and having everything they need. 
I'll miss organizing the equipment shed after getting a bunch of new equipment arrives, like Christmas morning!
I'll miss consoling teenagers who think their life is over. 
I'll miss seeing that kid overcome a challenge to become a better person.
I'll miss sitting around with the staff on Friday afternoons just talking about life.
I'll even miss the smell of a locker room on a Monday morning!
I'll miss laminating my perfect play card on Friday at lunchtime, then seeing a small mistake, and doing it again.
I'll miss disagreeing with dads about how much their son should be playing.  (Ummmmm, no I wont!)
From the beautiful rolling hills of Fallbrook, to the cool coast of San Juan Capistrano to the unforgiving heat and wind of the High Desert, it's been a real pleasure! From Division 1 in the San Diego Section to 8 man in the Southern Section to the Junior College game, I've had some tremendously vast experiences for which I will be forever grateful!  
So many great games but a few I'll never forget are:
My first win as a coach – the Fallbrook frosh football  team beat Temecula in 1993!
Beating Hamilton for League Championship in 2002!  (Junior Captain Shane Raftery said after that game: "This is THE greatest feeling I've ever had in my life" as we won league at the school for the first time in quite some time.)
First win as a Varsity Head Coach in 2003, vs. Saddleback Valley Christian!  (Still have the scoreboard picture a mom took, see below!)
We intercepted a pass with about 2:00 on the clock to seal the deal in a close game!  (A sophomore named Chad Clark made that play.  I saw him on a simple kickoff drill do a tremendous job. That afternoon, we rolled the dice on him at corner; the only sophomore playing varsity from what I recall. Made the game winning play just 3 days after earning a start on Varsity!  Those are the moments we live for as coaches!)
Beating Malibu on the road, CIF quarterfinal game in 2004!  (Jeff Hauge, do you remember Mike Rainey running Jet Split and Base Right Strong the entire opening half for about a 15  PLAY drive to score?  Right before half we threw a BIG bomb for a TD.  About 70 yards or so, we were a Wing T team!  Well, they came out in Cover 2 to open the second half, so we ran the ball every single play of that first drive, and they never got out of Cover 2!)
Beating Tri City in 2006, my first game at CVCS, after they went 0-10 the year before!  (You would have thought we won the Super Bowl the way those kids and families were celebrating!  One of my most proud and cherished moments in coaching was coming out of that locker room, and seeing the community celebrate that first win! I was SO happy for those kids to feel what it was like to win!)
Beating Avalon in 2010!  (It was 8 man football.  We had just 11 kids suit out, and one wasn't allowed to play.  My 10 kids beat their 24 kids!  It was their first league loss in 7-8 years!  And a rare loss for them on the island of Catalina!)
Excelsior CIF Championship win, 2012!  (Finally got a CIF ring, I'll never forget that feeling!)
Beating Serrano for the first time ever while at Oak Hills, 2014!  (One of the most intense games I've ever coached in.  These programs did NOT like each other, and they beat Oak for about the first 6-7 years. But that night was different, it was ours for the taking.  And Brad Kistner, a Senior Captain gave THE BEST speech I've ever seen from a player that night – see part of it in this video!  I still get goosebumps!)
Winning the Key Game in 2016!  (The Key to the City of Hesperia.  Sultana (my school ) had not won that key in 4-5 years at the time.  Nobody in our entire program knew what it was like to hold that key.  What a thrilling victory! Up 20-7 at half; down 28-20 after the third.  Tied it in the last minute to go to OT.  They hit a field goal in OT, but we scored a TD!)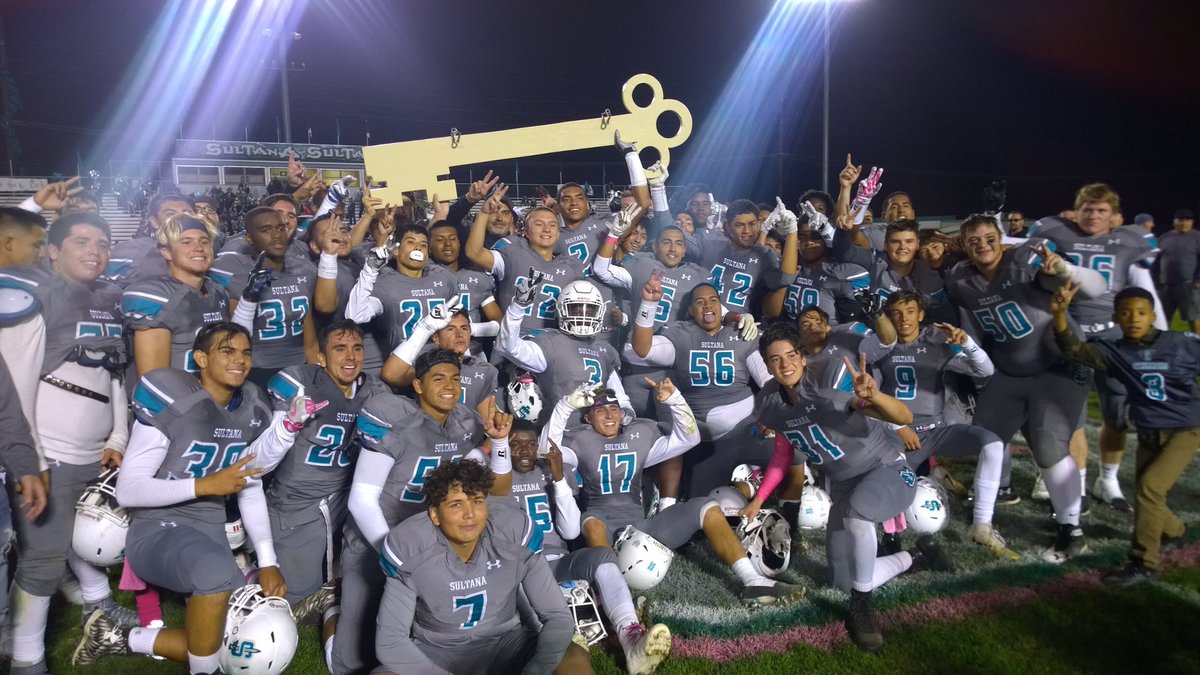 Beating #1 LA Valley College in 2017, ending 20+ years game win streak!   (My first and only year in JUCO. I literally lost so much sleep that week because they had THE best special teams units the previous year, and my HC was telling me how bad they would hurt us with specials!  But they didn't.  In fact, we held them to NEGATIVE yards on Kick Return and allowed just 8 on 2 punt returns courtesy of our Shield Punt! Our backup kicker hit a FG to tie it at the half, and then we scored a TD in the 4th with just over 2:00 to go!  A thrilling game.)
Thank you to Tom Pack and Scott Carpenter (Fallbrook), Perry Krosschell (Linfield Christian), Bill Rivera (Excelsior), Robert Kistner (Oak Hills), Keith Locklear (Sultana) and Dave Hoover (Victor Valley College) for hiring me on your staffs. And to Dr Baker and Dr Gaunt for hiring me at CVCS. 
There are too many assistants to thank, too many very good friends I've made! I've hired many tremendous assistants, and worked next to many more.   To each and every one of you: thank you!
Thank you to my players, for allowing me to be more than just your coach.  For the many lifelong relationships that we've created over the years!
The coaching profession is the greatest profession known to man. The coaching brotherhood is unlike anything. 
I will miss being called Coach. 
It was an honor and a privilege to carry that title, one that I hope I honored and served well. 
Chris Fore has his Masters degree in Athletic Administration, is a Certified Athletic Administrator and serves as an Adjunct Professor in the M.S. Physical Education –  Sports Management program at Azusa Pacific University. He was recently appointed as the President of the California Coaches Association.  He runs Eight Laces Consulting where he specializes in helping coaches nationwide in their job search process.  Fore was named to the Hudl Top 100 in 2017, and the Top 5 Best High School Football Coaches to follow on Twitter by MaxPreps in 2016.  Follow him!