A Dynamic Kickoff Return Scheme!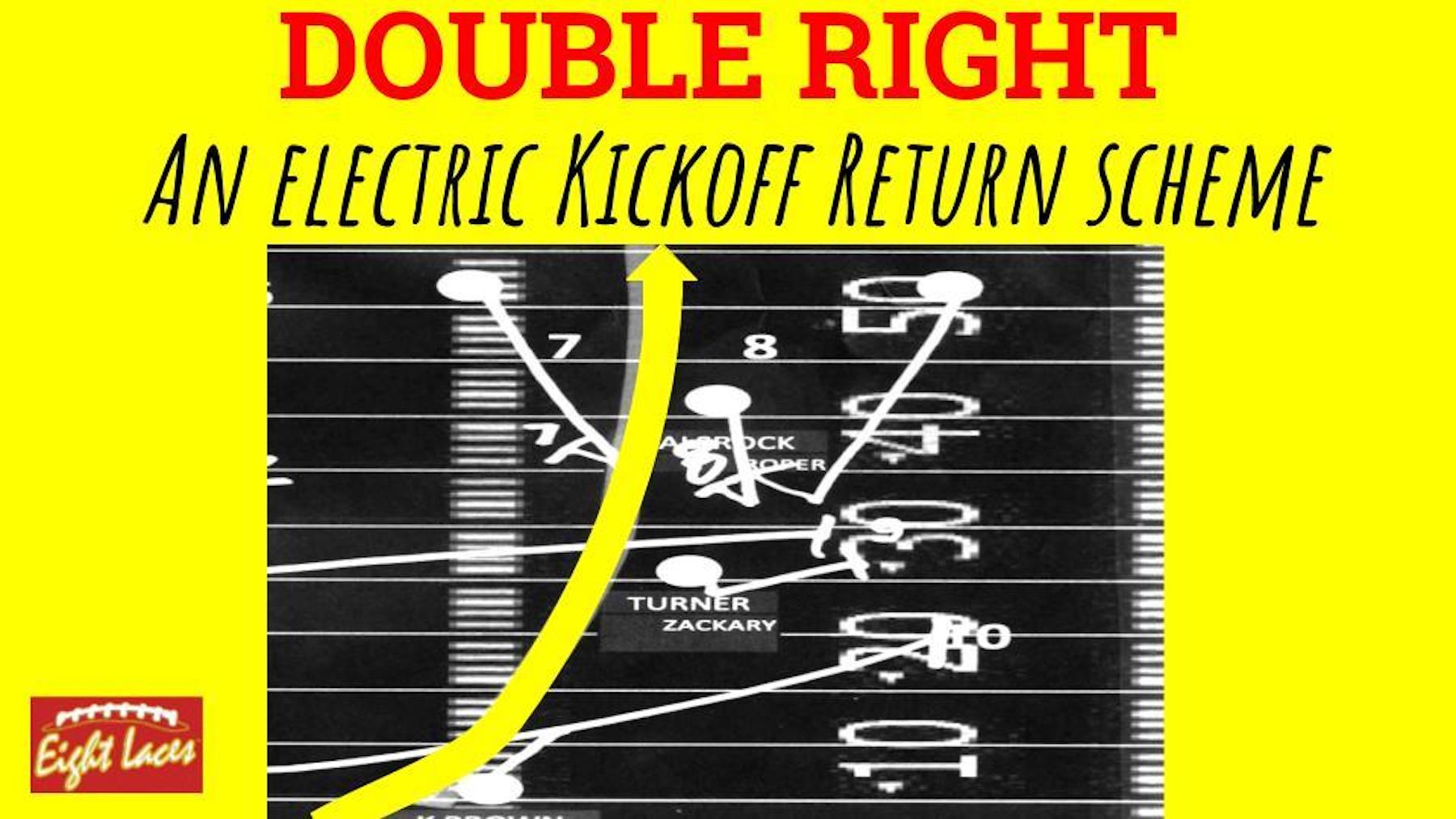 TO THE HOUSE!!!
I honestly don't know of a better play in football than a Kickoff Return for a Touchdown!  (Okay, maybe a Punt Return!)  But seriously, there's nothing better than starting the game or the second half with a HUGE return!
This is THE best scheme I've ever used for Kickoff Return.  
The proof is in the pudding I suppose.
In 2016, the Victor Valley College Kick Return team was ranked #20 in Southern CA. In 2017, my first year leading the Ram's Special Teams' units, we moved all the way up to #9!
And our Kickoff Return average was #1 in our Conference! (See pic below.)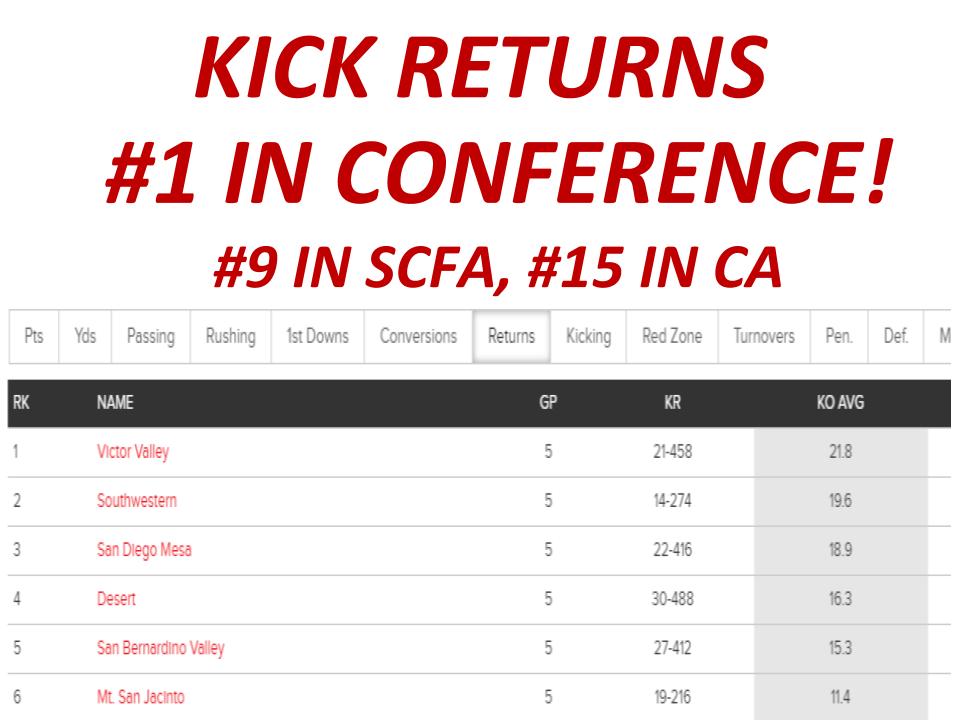 "Double Right" is a great return which uses two double teams at the point of attack, and two kick out blocks which create an amazing seam!
(Just flip the play, and get two Kick Returns for the price of one: Double Left!)
I've put together an online clinic breaking down Double Right so that you become an absolute expert on this dynamic return. Learn everything you need to learn to have find the end zone in 2018!
You get a 39 minute long clinic on this one scheme with live cut ups, a white board session, etc.
I'm selling this for just $7.99 on CoachTube.  BUT, my email list can get it for HALF PRICE with the coupon code KICKOFF.  That's right, just $3.99 to learn this great scheme.
GO GET THIS GREAT DEAL RIGHT NOW!