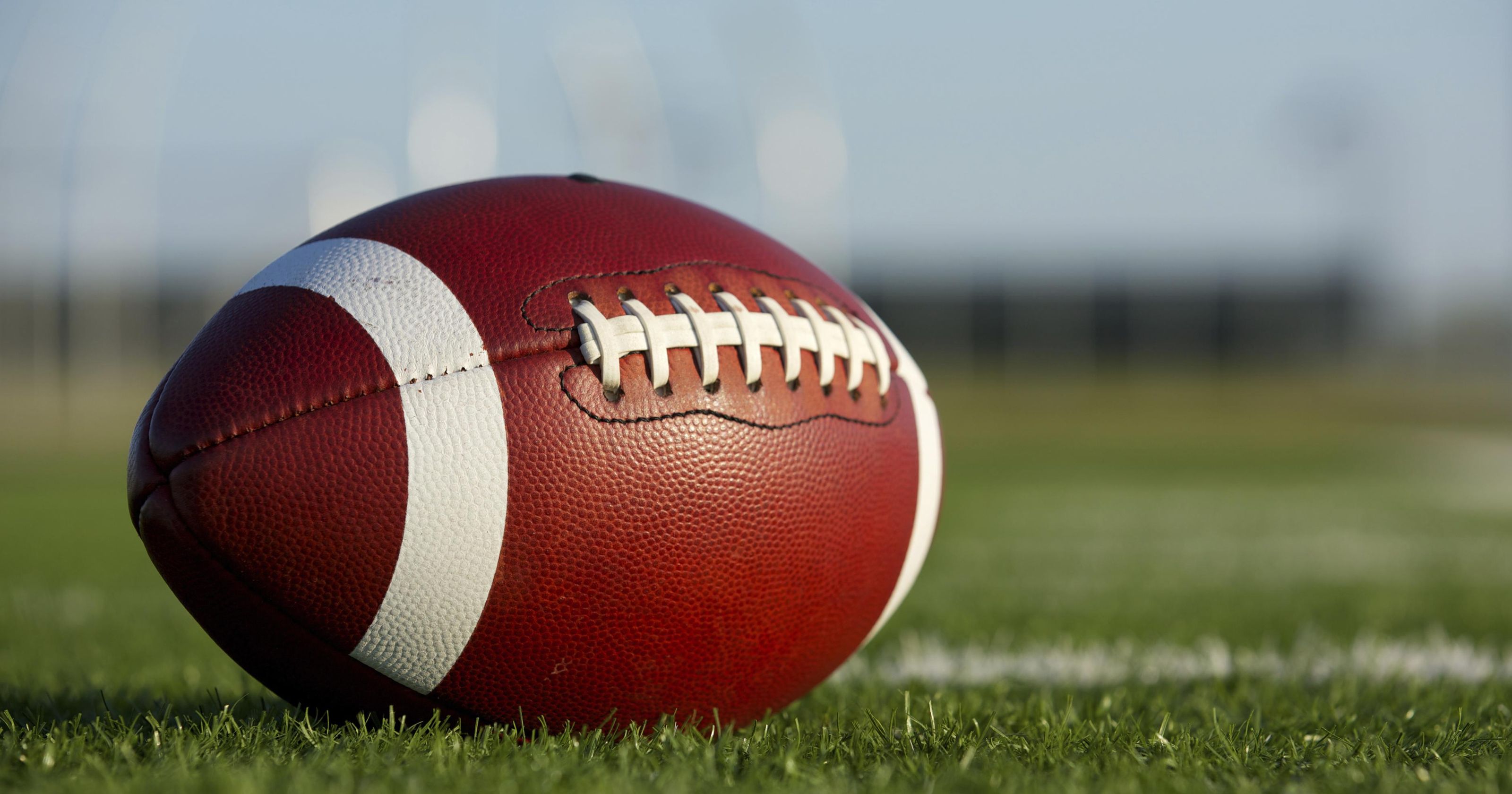 I love football.
"Football kills, no other conclusion after autopsy finds CTE in college football player," screamed the USA Today headline on June 26, 2018.
A strange dichotomy. My love of a sport that is being accused of killing . . . .
Killing.
But does football really kill? Is it the only explanation for the suicide of a former NFL hero of mine, Junior Seau? The only explanation for a 21 year old who played college football and starred at a high school not too far from me? If CTE really causes people to kill themselves then why aren't thousands of former football players per year killing themselves?  We usually hear of less than a handful per year, maybe 2-3.
There are 123 suicides per day.  Simply awful. I have a family member who committed suicide. It's ugly.  But you never heard about him. He never played football. We didn't send his brain to any kind of clinic to be studied.  He overdosed on drugs. Alone in a dirty hotel room in San Diego. His death didn't get headlines. If he only he would have played in the NFL, or football at any level.  Then we could have blamed CTE, instead of the myriad of problems he had, some mental, some financial, some familial, etc. etc.
GENERAL POPULATION SUICIDE TWICE THAT OF NFL VETERANS
White males accounted for 7 in 10 suicides in 2016.  The rate of suicide is highest among middle age white men.  And guess what? The suicide rate among former NFL players is lower than that of their peers who did not play football.   In fact, this linked study tells you that the suicide rate among non playing football players was TWICE that of NFL players.  But you probably haven't heard about that from these concussion scare factories. Football kills . . . .
According to the above linked article, Grant Iverson, the director of the Neuropsychology Outcome Assessment Laboratory, in the Department of Physical Medicine and Rehabilitation, at Harvard Medical School, told CBS News and Worldmedicalguide, reports of a link between former NFL players and higher suicide rates were not based on solid scientific research.
"There have been fundamental misunderstandings about risk for suicide in former NFL players for the past few years. Researchers and the media have frequently reported that former players are at increased risk. These assertions have been made, however, without supportive scientific evidence," said Iverson, who is also a professor at Harvard Medical School.
MAKING SENSE OF SENSELESS ACTS MAKES PEOPLE FEEL GOOD
According to the American Foundation for Suicide Prevention, 44,965 Americans die by suicide each year.  Why is it that the media zeros in on those like Junior Seau and a 21 year old named Tyler Hilinski?  Do those media members "feel better" that they can "explain" the suicides of these men? Suicide is usually unexplainable.  It never makes sense.
But some in media think it does.  They say that "football kills." Because then, the senseless death of Tyler "makes sense."  Football did it. Junior shooting himself in the morning, in his multimilion dollar beach house, just steps from the Pacific Ocean makes sense to those who blame football.  
They put a little bow around the lives of these former football players, and that bow makes them feel good.  That bow is CTE: Chronic Traumatic Encephalopathy.  That bow is concussions.  That bow is blows to the head.  Those repetitive hits damaged these people's brains, and made these people commit suicide.  There, that's it. Football kills.
Football kills.  It makes sense that way.  So, they write the headlines.  And they get clicks. And they scare parents.  And they scare kids. And they scare NFL retirees.  And they scare current high school players. And they scare coaches.  And they scare insurance companies. And they scare helmet makers. And they scare lawmakers.
AT A CROSSROADS
I grew up in a small, Southern California town during the 1980s when the Fallbrook Warriors were very good.  One of those towns where most of doors are locked on Friday nights after 6 pm. My dad played there in the early 70s.  My uncle was a heavily recruited star running back there in the mid 70s.
I woke up on Saturday mornings, and raced for the newspaper.  I cut articles out from the night before, and tack them to my bedroom wall.  I remember seeing the Head Coach at the grocery store when I was 7 or 8, and just staring at him, like he was a god: there is COACH PACK! I loved the Fallbrook Warriors, and I loved football!
Sadly, I only got to play for the Warriors for two years.  My career was cut short due to a terrible car accident that ruined my left leg.  Seven surgeries over two years were required to keep it functional. With my playing career over, I started to coach.  Because I love football.
And so I've coached this great sport for sixteen years at the high school level, and the 2017 season at the local junior college.  I have worked with hundreds and hundreds of teenagers and dozens and dozens of great men in this game. Some of the best moments in my life have come from this great game.  
And now, this great game, our great game, is at a crossroads.  
CLICKBAIT AND SENSATIONALISM IN AMERICAN MEDIA
The headline reads "Why college football player's death should terrify parents." The first words of the article: "Football killed Tyler Hilinski."
Largely because of media and a click-driven culture, there is a war on football in this country.  This war on football stems from three simple letters: CTE. Chronic Traumatic Encephalopathy. CTE is a progressive degenerative disease of the brain.
Football is played in many countries. This battle isn't being fought in another countries.  Football is one of the fastest growing sports in Kenya, and in other parts of the world. My friend just helped to start a league in Mexico.  My guess is that CTE is not a crisis in other countries, because the money and media is not the same in those countries. And, the almighty NFL is not in those countries.  So, the media doesn't care. When is the last time you saw the media cover a concussion story overseas?
A perfect example of this war on football being a media driven spectacle can be seen below.  The Boston Globe published the same results of the exact same type of study from the exact same doctors in two different years.  They even used the same EXACT picture. (You really can't make this stuff up! See below!)
The threat of concussions and CTE and brain damage have scared parents away from this great game. In some parts of the country, participation rates have dwindled at both the youth and high school levels.  The war on football is working in many communities.
MY TWO SONS AND MY BACKGROUND
I have concerns about this great game, and how it might impact not only the players I coach, but also my own two sons.  The headlines are threatening. The headlines can be scary. The headlines are provocative. And those headlines have had a negative effect on the player participation rate in football over the last four to five years.  
I have two sons, they are 7 and 11.   Neither plays tackle football. Neither has asked to play tackle football.  They love playing all sports. And I refuse to push them to one. My oldest has played three seasons of flag football.  That's where my wife and I wanted him to start, to introduce the sport to him at a young age through non contact. I don't believe that one has to start at age five to have an effective high school career, and I'm not one of those dads who believes my son will earn a college scholarship if he lives and eats and breathes football from a young age on.  (Hate to spill the beans parents, but college scholarships have much more to do with genetics than most parents care to believe!)
I have a Masters degree in Athletic Administration, and am a Certified Athletic Administrator through the only National body that certifies athletic administrators.  I've been a Head Football Coach for eight years. I have spent six years as an Athletic Director. I have many concussion certifications at the state and National levels.  I have been qualified as a sports risk management expert in California athletic lawsuits as an expert witness. I have a California special education teaching credential, as well as an administrative credential, and am a published author.  I am on the board with the Southern California Football Coaches Association, and I serve as the President of the California Coaches Association. I hope that you can respect my education, training and background in this great sport, as well as athletics in general.   I share my background for a reason.
I am not some "meathead coach" who allows for my love of football to cloud my judgement and proper evaluation of this great game.  I've always been compassionate towards my players with injuries, and have in fact pushed three different schools I've worked at to hire Certified Athletic Trainers to better take care of our student-athletes.  All three schools had zero athletic trainer coverage before I arrived, which is totally unacceptable. All three now have their students covered by athletic trainers. I believe that my leg being destroyed in a car accident had this long lasting effect on me: to take our player's health seriously.
THE EVER CHANGING NARRATIVE
As I have studied and watched this national debate about football for the last five to seven years, I have seen the narrative change.  I have seen some of the "big players" against football rise and fall out of the national spotlight. (Where is Dr. Omalu now?) And I ask myself this question: why has the narrative changed so much in just a few, short years?
I do understand that science has changed dramatically.  Not too long ago, most of the country didn't know the term CTE, and now they are talking about the possibility of diagnosing it in the living.  When I first started coaching, if a kid got hit real hard, the term was that he had his bell rung. We clapped, high fived him, and he returned to the field.  We didn't know any better. Now, we do. Now, every coach and player in this great game knows the term "concussion protocol."
I'm thankful for science, for what science has taught us about our brains, and the possible negative effects on the brain that football might have.
But that is where the narrative has changed: the effects football might have.
At first, the narrative from the opponents of football was all about concussions.  And so we, coaches and governing bodies of athletics, reacted. States regulated football by mandating concussion training for coaches, and taking players out of the game if they were even suspected of having a concussion.  
My first year as a Head Football Coach was in 2003. We had two straight weeks of two practices per day.  You read that right!! 12 days of two practices per day! I would give them a few practices off that second week.  But that first week, we were on the field 5 hours per day, for 6 straight days. That's THIRTY practice hours!! My how times have changed!  The program I coach at now won't have ONE two a day practice.
We, the football community, embraced a new game in many ways.  Over the past several years we have taken away two a days, we have limited the number of hours you can practice in a day and even in a week.  We have also limited the number of days you can even hit. Here in California, high school teams are only allowed to hit two days per week, for a total of 90 minutes per week.  That's it. We now take kids out of the game, and they can't return if we even SUSPECT a concussion.  If the doctor says he has a concussion, he doesn't return for 7 days minimum.  A supervised return to play protocol must be followed. Football has changed in many, many ways as it relates to the concussion issue.
And I think the other side saw this.  So, they had to change the narrative.
The narrative then changed to CTE.  In 2018, the narrative is now that CTE is caused by head injuries, not necessarily concussions.  This is why one who has never been diagnosed with a concussion can be found with CTE. They released a study that said that 110 of 111 NFL veterans were found to have had CTE in their brains when they passed away.  Of course, this study was released just one week before the start of the NFL preseason schedule, and when many high school and college programs were kicking off their camps.
So, the narrative then changed to repetitive hits after Boston University did a study of mice.  They gave more than 200 mice repetitive hits to the head. They also put 8 former athletes in to that study.  They concluded that repetitive hits to the head cause CTE, and so the war on youth football started. Four states tried to outlaw youth tackle football.  Here in California, we beat that before it even got to the first Assembly hearing.
ANTICIPATED MEDIA BLITZ
Every time a football player dies or a former football player with a high profile dies, I anticipate the same routine: the brain will be sent off to a clinic, and months later a media blitz will hit saying that the person's brain was found to have CTE.  
What is fascinating about the latest case, Tyler Hilinski, (who was just 21 when he killed himself), is that the bank where his brain was sent, the Mayo Clinic, reported that his brain looked like that of a 65 year old.  
I'm not totally sure what that means.  But it sounds scary right? My mom is almost 65.  She's fine. Her brain is fine as far as I know. My grandmother lived into her 70s, my great grandmother into her 90s.  So, I have no idea what that means that his brain looked like that of a 65 year old. His brain was 65 but his body was 21?  
My heart breaks for the parents and brother of Tyler.  It's a horrible and deeply sad story. And they have to relive it with the latest medical report about him having CTE.  The parents said that Tyler showed no obvious signs of any mental health problems before his death. Fascinating. Science is telling us that his brain was 65, family is saying they never saw that.
I really believe that what his mother said makes the most sense in this entire national debate about football, concussions and CTE.  "Did football kill Tyler? I don't think so," Kym Hilinski said "Did he get CTE from football? Probably. Was that the only thing that contributed to his death? I don't know."   
And sadly, that sums up the whole discussion in my mind: we don't know.  We just don't know enough about CTE at this point in time. Think about what the doctor is saying about his brain looking like that of a 65 year old versus what his parents have said in we saw no signs of this.  That is very confusing.
NO CONSENSUS IN THE MEDICAL COMMUNITY
The medical community has not come to a consensus on this issue of banning youth tackle football based on concussions and CTE.
More data and a risk-benefit analysis are needed.  26 brain injury experts published an article saying that despite press about a recent study, a link between hits to the head and CTE isn't clear-cut.
You can find many links at the bottom of this article about what the scientific community thinks about concussions, CTE and football.  I challenge you to read them.
TWO MYTHS ABOUT YOUR CHILD PLAYING FOOTBALL
If my child plays football, he/she WILL get a concussion.
I played two years of high school football.  That was in the early 90s. I don't remember a concussion.  However, I clearly remember being knocked out by a thrown bat of an opponent when I was catching a baseball game when I was 10 years old.  Out cold. Did you know that during a 26 year period baseball actually had a higher rate of death than high school football? Here is the research.
I coach at a high school of 2,000 kids.  There are three levels of football: freshman, junior varsity and varsity.  We had approximately 100 kids in the football program last season. Our athletic trainer told me recently that we had "less than 10 concussions."  So, in our program, it was about 1 in 10 kids. That's just one program from Southern California. Many programs I've asked in unscientific polling have reported the same results.  Programs with 200 kids in the program have reported "about a dozen" to me. Admittingly so, these are by no means scientific, but they are my personal experience.
Recent research shows that 2 in 10 high school athletes who play contact sports will suffer a concussion.  Girls' soccer sees the second-most concussions of all high school sports, with football being number one.  Girls' basketball sees the third most.
26.3% of teens who reported to have a concussion in a large 2016 study said they played no sports.  So, these teens are getting head injuries through slips, trips and falls.  In that same study, nearly 17% of teens said they had a concussion in "noncontact sports" like cheer, equestrian, tennis, etc.  "Semicontact sports" like baseball, basketball, soccer accounted for 28.7% of concussions. So, between not playing a sport, "noncontact sports" and "semicontact sports" resulted in just over 7 of every 10 concussions in 2016.  And contact sports like football, wrestling, lacrosse resulted in 21%. Think seriously about these stats. 7 in 10 teen concussions in 2016 were NOT from football. That's NOT something you'll find in the media, ever.
2. If my son plays football, he will get CTE.
First off, there is absolutely no way to test the prevalance of CTE in football players without being able to test the living.  There is not enough money out there to test any and all former football players who die. The anti football crowd and those furthering the CTE narrative are simply not going to test 100 brains that "might have CTE."  It doesn't fit their narrative.
They are testing "biased brains."  This means that family members thought something was wrong with them.  Friends and or family members saw, heard, witnessed the deceased player doing "weird things" or things "out of character."  They already thought something was wrong, and so they had the brains examined.
As Dr. Ann Mc Kee, one of the leading CTE experts said herself in 2013 that "an autopsy series is terribly biased."  What would really help this entire discussion is a test of 100 brains of "healthy" players who have died of natural causes vs. 100 brains of former players who "were thought to have issues."  Having a matching control group is key.
There has been ONE study about CTE in former high school football players (meaning they never played past high school).  3 of 14 former high school football players were found to have CTE during their autopsy.
From an article by 26 brain injury experts: The scientific evidence linking youth casual sports play to brain injury, brain injury to CTE, and CTE to dementia is not strong. We believe that further scientific research and data are necessary for accurate risk-benefit analysis among policymakers for two reasons.
First, evidence-based science calls for research to be conducted under generally accepted principles. The case series presented by the Boston University group, primarily due to its ascertainment bias, is weaker than the evidentiary standard sufficient to demonstrate an association or causation and conflicts with pathologic findings in other studies.
CTE pathology in the brain has been shown by British pathologists to be present in approximately 12 percent of normal healthy aged people who died at an average age of 81 years (Ling et al. Acta Neuropathologica). The presence of CTE pathology in the brain on autopsy has not been shown to correlate with neurologic symptoms before death.
Did you get that?  CTE has been found in 12 percent of healthy aged people.  In fact, Toronto doctors found CTE in a person with zero experience playing contact sports.  There is reasonable doubt about CTE here.  The reasonable doubt is that CTE might just be something that all human beings have in their brains.
Further reasonable doubt about CTE: researchers from Boston University found CTE in 110 of 111 brains of former NFL players.  What's fascinating about this is that we don't have 99% of former NFL players acting a fool, killing themselves, having dementia, getting alzheimer's, etc.  Why is this? If they say that CTE is prevalent in 99% of former NFL players, we would see thousands of former NFL players with serious issues. But we don't.  So, we need to question that science.
If this is such a crisis, why are NFL players living longer than their peers?
Why do soccer players develop CTE?  They have nothing close to the same head impact of football players.  Does it really make sense that they would develop CTE in this sport in the same manner that football players do?
How did a baseball player who killed himself develop CTE?  Perhaps he developed CTE when he ran into the side of a moving car at 2 years old, or lost consciousness after a concussion at 4 years old when he was jumping from a bed?
Is there a chance that CTE develops in the brains of many of us as we venture through life?  Do I have CTE from a traumatic brain injury I suffered in a car accident? I was in and out of consciousness for multiple days.  Do I have CTE from that baseball bat when I was 10?
We just don't know enough about CTE to answer these questions.
THE BOTTOM LINE
Don't listen to the headlines alone.
Don't listen to me alone.
Don't listen to your son's high school coach alone.
Do your own research.  
Football is a great sport.  It's a phenomenal sport. It is taking a very bad rap right now, and will continue to do so every time a "famous" football player dies.  When is the last time we heard a famous player did NOT have CTE? We never hear those stories. They aren't sexy, they don't get the clicks.  So, you'll never hear about them.
THE GAME HAS NEVER BEEN AS SAFE AS IT IS TODAY
Football has never been as safe as it is today.  That's the absolute truth that you cannot argue with.  Practice times have been drastically cut. THE GAME HAS NEVER BEEN AS SAFE AS IT IS TODAY.
The time players are allowed to hit in practice has been drastically cut, THE GAME HAS NEVER BEEN AS SAFE AS IT IS TODAY.
If coaches even SUSPECT a concussion, that means if we even THINK they MIGHT have a concussion, it's a state mandate that we MUST remove them from play immediately, to be evaluated by a licensed health care provider.  THE GAME HAS NEVER BEEN AS SAFE AS IT IS TODAY.
Helmet and equipment technology has drastically improved with time, THE GAME HAS NEVER BEEN AS SAFE AS IT IS TODAY.
Coaches must undergo concussion training, heat related training, cardiac arrest training, first aid training, CPR training, and the list goes on.  Did you know I have to do THREE times the amount of certifications to COACH in the State of California than I do in order to TEACH? THE GAME HAS NEVER BEEN AS SAFE AS IT IS TODAY.
The medical community knows more about concussions today than they ever have, in the history of sport.  THE GAME HAS NEVER BEEN AS SAFE AS IT IS TODAY.
Public perception of a big hit has changed. No longer is it all about how cool the hit looked, now there is an immense sense of responsibility to check the parties when this type of thing happens.  They didn't "Just get their bell rung." THE GAME HAS NEVER BEEN AS SAFE AS IT IS TODAY.
Many states now mandate that a doctor and or ambulance must be at every game.  THE GAME HAS NEVER BEEN AS SAFE AS IT IS TODAY.
Rules have changed the play of the game drastically at every level of football: high school, college and pro.  THE GAME HAS NEVER BEEN AS SAFE AS IT IS TODAY.
I love football.
(All opinions are my own, and do not necessarily reflect that of any of my employers or that of any association I serve.)
Chris Fore has his Masters degree in Athletic Administration, is a Certified Athletic Administrator and serves as an Adjunct Professor in the M.S. Physical Education –  Sports Management program at Azusa Pacific University. He was recently appointed as the President of the California Coaches Association.  He runs Eight Laces Consulting where he specializes in helping coaches nationwide in their job search process.  Fore was named to the Hudl Top 100 in 2017, and the Top 5 Best High School Football Coaches to follow on Twitter by MaxPreps in 2016.  Follow him!
ARTICLES ABOUT CONCUSSIONS AND CTE
Does CTE call for an end to youth tackle football? (Star Tribune)
Save California football? Proposal to ban tackling before high school creates uproar(Sacramento Bee)
Be Skeptical: Will 99% of NFL Players Really Develop CTE? (American Council on Science and Health)
I know about concussion risks. Here's why I let my 8-year-old play tackle football anyway.(Washington Post)
USA Football: Let Parents, not lawmakers, decide whether kids should play tackle football (USA Today)
Letting Your Kids Play Football Isn't As Crazy As It Sounds (Huffington Post)
I'm a brain scientist and I let my son play football (Yahoo Sports)
3 reasons why your child should play youth football (USA Football)
Girls' soccer, basketball players have higher concussion rates than male counterparts(Washington Post)
Brain Trauma Scientists Turn Their Attention To Soccer (Wired.com)
What's Worse For Your Brain – Drinking or Playing Football? (Daily Beast)
His Death Came After A Motorcycle Accident, but was CTE really to blame? (LA Times)  
Pop Warner Is Facing a Class-Action Lawsuit Over Concussions (New York Times)
Girls' soccer, basketball players have higher concussion rates than male counterparts(Washington Post)
National Pop Warner Statement on California Initiative (Pop Warner website)
Youth Football Under Attack (Southern California Pop Warner website)
Is football really alone among our sports spectacles in killing our children?(CoachFore.org)
Association of Playing High School Football With Cognition and Mental Health Later in Life(JAMA Network Journal)
Research shows promising results for a device designed to protect athletes from sports-related brain injuries: Experimental neck collar inspired by woodpeckers and bighorn sheep (ScienceDaily)
Cannabis use is associated with increased CCL11 plasma levels in young healthy volunteers (NCBI)
Football and CTE: fear overshadows facts (Yahoo sports)
Participation in Pre-High School Football and Neurological, Neuroradiological, and Neuropsychological Findings in Later Life: A Study of 45 Retired National Football League Players (American Journal of Sports Medicine)
VIDEOS
Dr. Uzma Samadani – Risk vs Reward of Youth & HS Football – USA Football Conference(USA Football)