2 Keys To Winning The Most Games In 20 Years!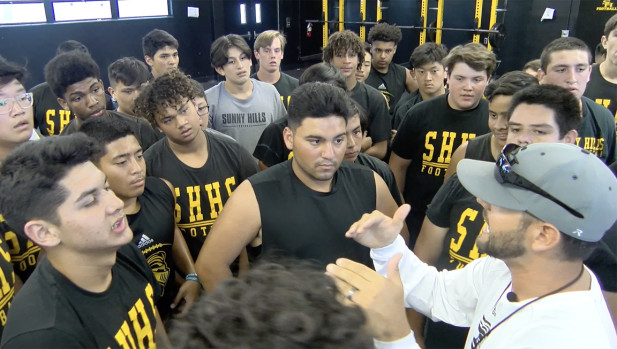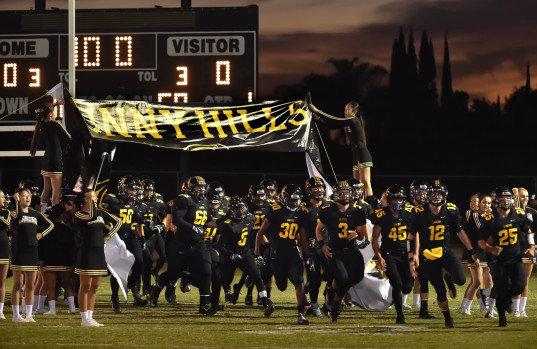 The Sunny Hills (Fullerton, CA) football team won eight games in back to back seasons: 2017 and 2018.  Eight wins in a season represents the most wins the Lancers have seen since 1997.  Impressive stat!
Over the course of the last twenty seasons, they had not won more than six games in a season.
So, how did they do it?  How did they win eight games in back to back years?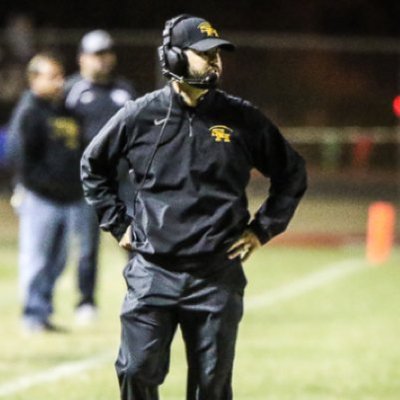 Head Coach Pete Karavedas took over the program four seasons ago.  We often see programs take a good jump up in that third season.  In fact, I did a study of every head coach to win a Super Bowl.  The average length of time to win a Super Bowl is 5.5 years, and the average coach won 61% of their games in that third year; up from 47% in their first year.
Those Super Bowl champs, and the Sunny Hills Lancers saw a steady progression over the first, second, third and fourth years.  Rarely do we find overnight success in high school football.  (Unless you transfer in a boat load of kids and win with a whole different team than you inherited.)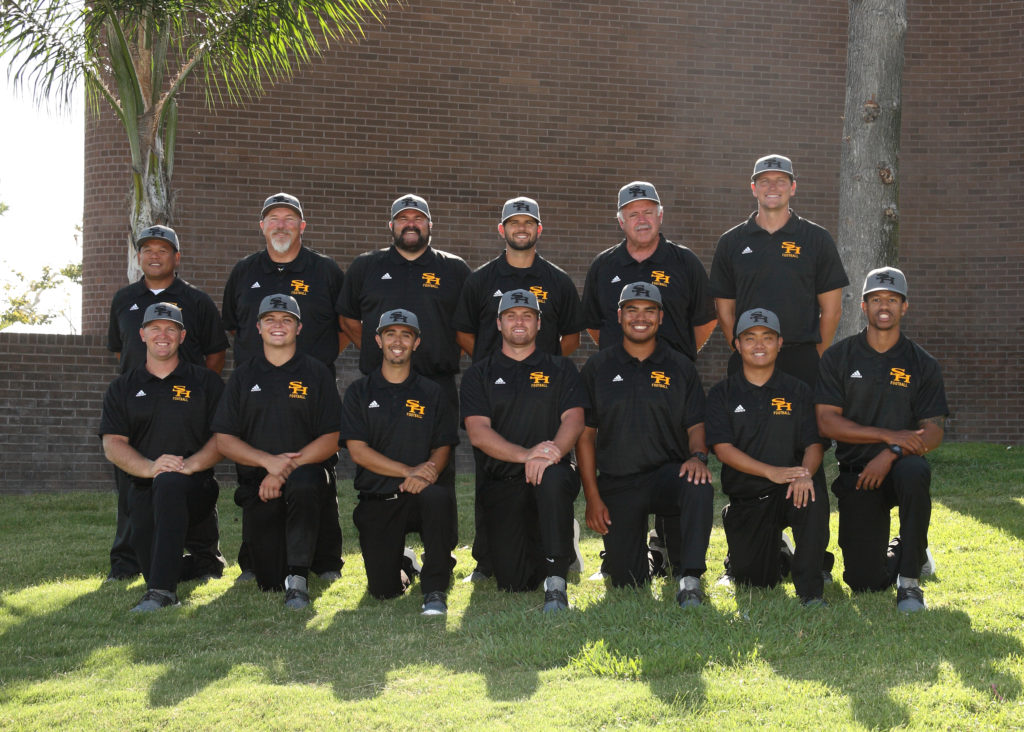 In the first year, they were 5-6, and 1-4 in league play.  However, they turned a small corner by breaking a twenty nine game losing streak in their league, this spanned almost six years.  In fact, they had not beaten that opponent in eleven seasons.  All of a sudden, they had a little momentum going into the offseason.
In year two, they improved to 6-5, and 2-3 in league.  It was their first winning season in eight years.  They made the playoffs as an At Large team, and had another big "first" by beating another league team for the first time in eight years.
A little more improvement and momentum.
That brings us to 2017: and 8-3 record, and a winning 3-2 record during league.  Again, they beat a league opponent for the first time in nine seasons.  The Lancers were ranked in a very competitive Orange County Top 25 for the first time since 1998.
Last season, 2018, they again went 8-3 overall, but improved to an impressive 4-1 in league play!
In discussing this turnaround with Coach Karavedas, I found two ways that they have improved their program. 
1. One of the keys to this success has been plugging in to the local junior high school feeder program.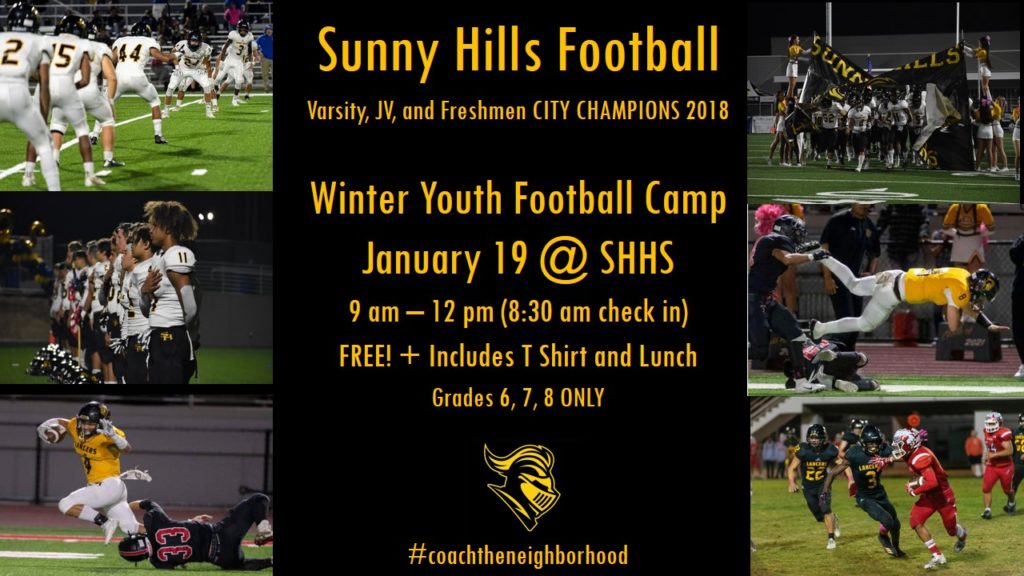 He has a former coach teaching Physical Education classes there.  They are running free youth camps to attract kids in their community and they run a youth strength camp in the Spring.  They have taken intentional steps to attract the neighborhood kids who had been leaving the neighborhood in previous seasons.
2. The second key has been revamping their offseason leadership development.  I've always said that leaders aren't just born; they are created by coaches who seek out ways to develop and train their young men.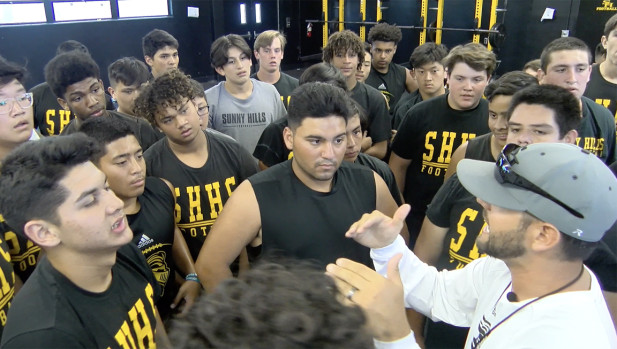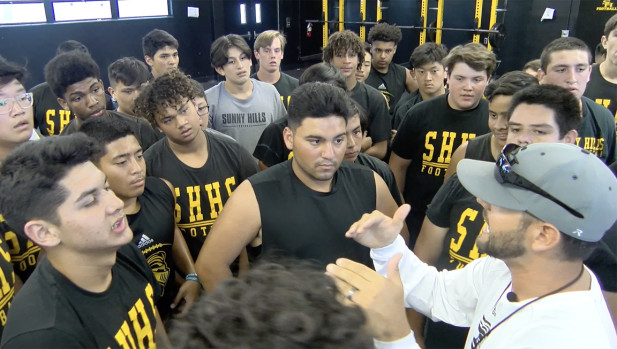 "Our off season program is very intentional on building our team physically and from a chemistry/cultural standpoint. Kids work hard AND have a great experience here. We have a 'rack leader' system when we selected 8-10 leaders and each guy has a group he is responsible to lead. We do everything in these groups: stretch, lift, fundraise, community service, team competitions…everything. This creates ownership and responsibility for our players. It has been really good," Coach Karavedas explained.
Chris Fore has his Masters degree in Athletic Administration, is a Certified Athletic Administrator and serves as an Adjunct Professor in the M.S. Physical Education –  Sports Management program at Azusa Pacific University. He was recently appointed as the President of the California Coaches Association.  He runs Eight Laces Consulting where he specializes in helping coaches nationwide in their job search process.  Fore was named to the Hudl Top 100 in 2017, and the Top 5 Best High School Football Coaches to follow on Twitter by MaxPreps in 2016.  Follow him!