How One Coach Transitioned from Assistant Football Coach to Head Girls Lacrosse Coach . . . . With Success!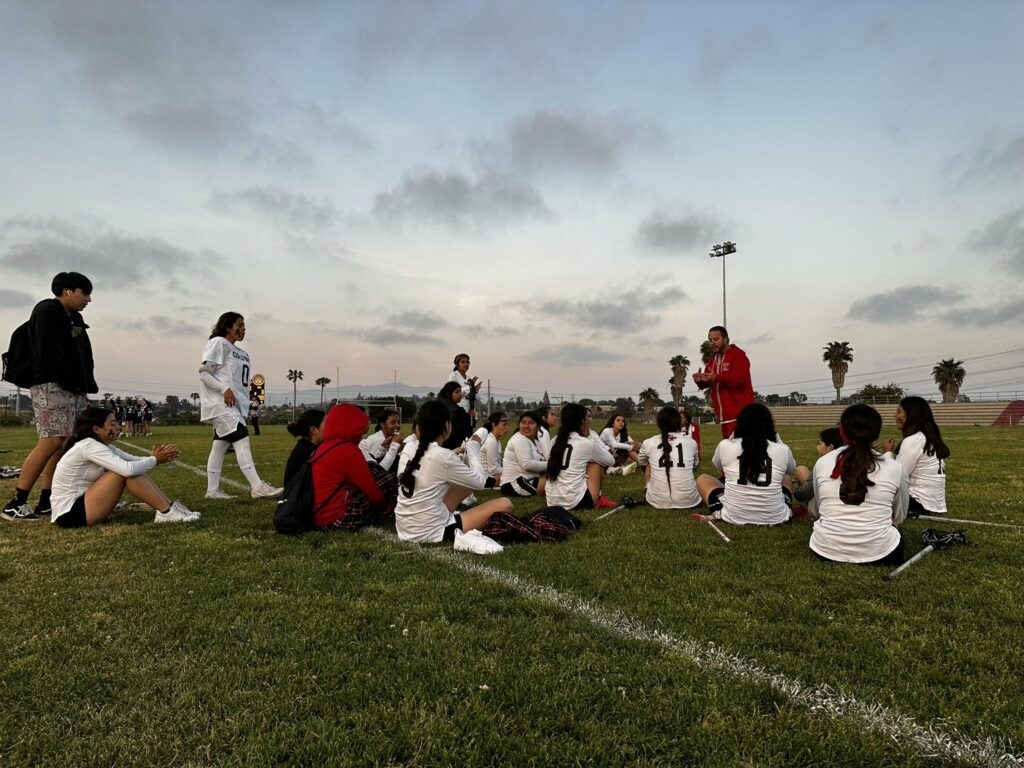 During my research for my latest book The Head Coach Blueprint, I came across a very interesting story about a Head Coach from right here in Southern California.  I first got to know Coach Chris Kryjewski a few years ago when he hired me to create a brand new coaching resume for him.  But I didn't know the full impact of his coaching legacy until recently.  You're going to enjoy this story about a Head Coach making a big impact on student-athletes!
Get this: he has coached 6 different sports, and has won 6 League Championships! 
Coach Kryjewski, pronounced Kry-Jew-ski, has been coaching since 2008, since he graduated from high school in 2007.  He got into coaching the same way that many of us do: he missed playing football, and had lost his scholarship to a small school in Texas after a severe knee injury. 
He started his career in coaching with football, and was on the offensive side of the ball and handled the special teams. Kryjewski coached football from 2008-2021. He has spent time at the high school level in San Diego at Castle Park, Eastlake, Serra, and Bonita Vista; he has also coached youth football with the Chula Vista Aztecs.
"I love the mentoring of kids. I also love the atmosphere of what it takes to be great in coaching which is watching and breaking down game film. I like the teaching part of it and treating it like a classroom," Kryjewski explained to me.
He transitioned into the new sport of Lacrosse in November of 2015 when he was hired to be the Girls Lacrosse Head Coach at Castle Park High, a brand new venture to be sure!  He has spent the last nine years as their Head Coach.  Not only is he the Head Coach for Lacrosse, he also serves as the Head Coach of the Field Hockey team!
In fact, he did not know anything about the sport when he was hired. He did not play lacrosse in high school because it was not offered as a male sport when he went to high school. 
This transition, and his tremendous success in a new sport has been fascinating to watch from afar.  "I transitioned into the sport by using basketball terms and coaching different parts of the game with basketball concepts since it matched together. I kept learning the game over the years. When I was blessed to coach in the Under Armour All America tournament in Baltimore in 2021 that changed my whole mindset and I changed how I coached the game. It was a great learning experience for me." 
I was fascinated with why a coach would transition to a sport they never even played.  Kryjewski explained to me that he transitioned to this sport because he felt like he was ready to be a Head Coach at twenty six years of age, and this was the only opening at Castle Park High. It was also a program that had zero foundation, and he felt that he could build it from scratch into a winner. 
Coach Kryjewski has built his program on three core values: 
Family

Be Champion of Your Day

Academic Success 
It took the first four years of the program start up time for them to compete for a league title and have a winning record. He also started his own club team to help build the community of the South Bay region of San Diego called the South Bay Vipers Lacrosse. 
"The hurdles I encountered were building the game of  lacrosse in a school that had no idea what it was," Kryjewski explained to me.  "I became proficient (as a coach) when I went to Baltimore and I was a part of coaching in some major camps that I was able to learn the game even more. It builds confidence for me and I have been able to coach this sport at a very high level."  This professional development has helped his teams find great success.  
Some of his highlights: 
2X Coach of the Year for the Metro Conference (2019 & 2021)

Metro South Bay League Champions (2021)

85% of my Castle Park High program has been recruited by colleges, 9 have earned scholarships to play lacrosse in college

2021 Assistant Coach West Region Under Armor All America (2021)
Coach Kryjewski was recently invited to join the Polish National Women's team as an Assistant Coach during their Training Camp for the World Games.  He plans to finish his degree, and to be a credentialed teacher. He hopes to also join the collegiate coaching ranks some day, and has had an interview for a college job in Wisconsin this past Spring.   He learned what it took to interview for a college position, and said that he was blessed for the opportunity to be given an interview to see how the collegiate interview process is. 
CHECK OUT FORE'S NEWEST BOOK!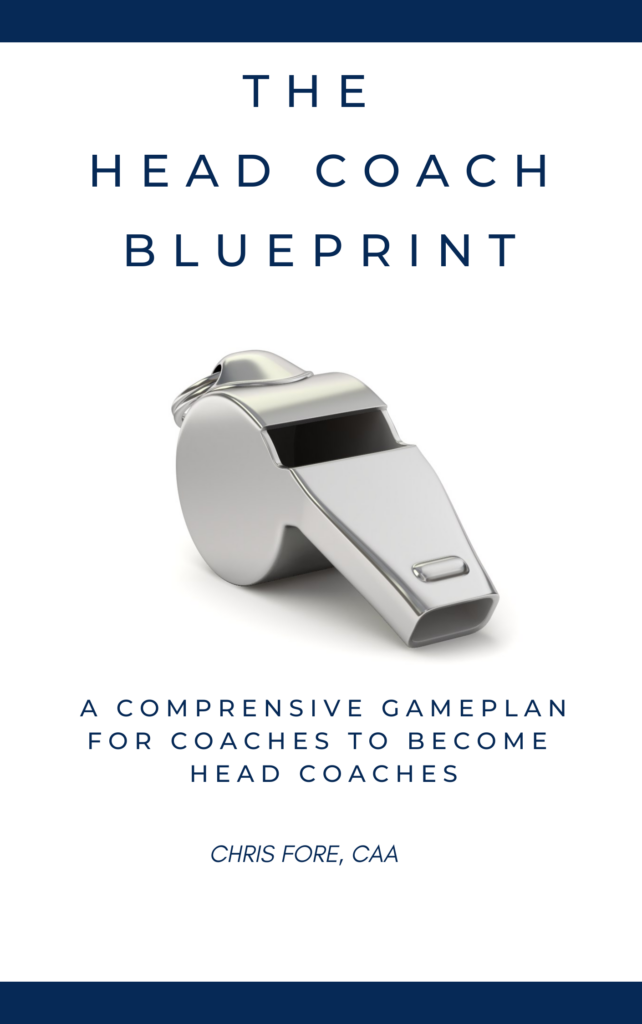 Chris Fore has his Masters degree in Athletic Administration, is a Certified Athletic Administrator and currently works as a Principal in Southern California (yes, he went to the "dark side" after 17 years of coaching!)  He served as the President of the California Coaches Association for 3 years.  Fore is the CEO of Eight Laces Consulting which specializes in helping coaches nationwide in their job search process.  Fore has been named to the Hudl Top 100 Coaches, and the Top 5 Best High School Football Coaches to follow on Twitter by MaxPreps.  Follow him!