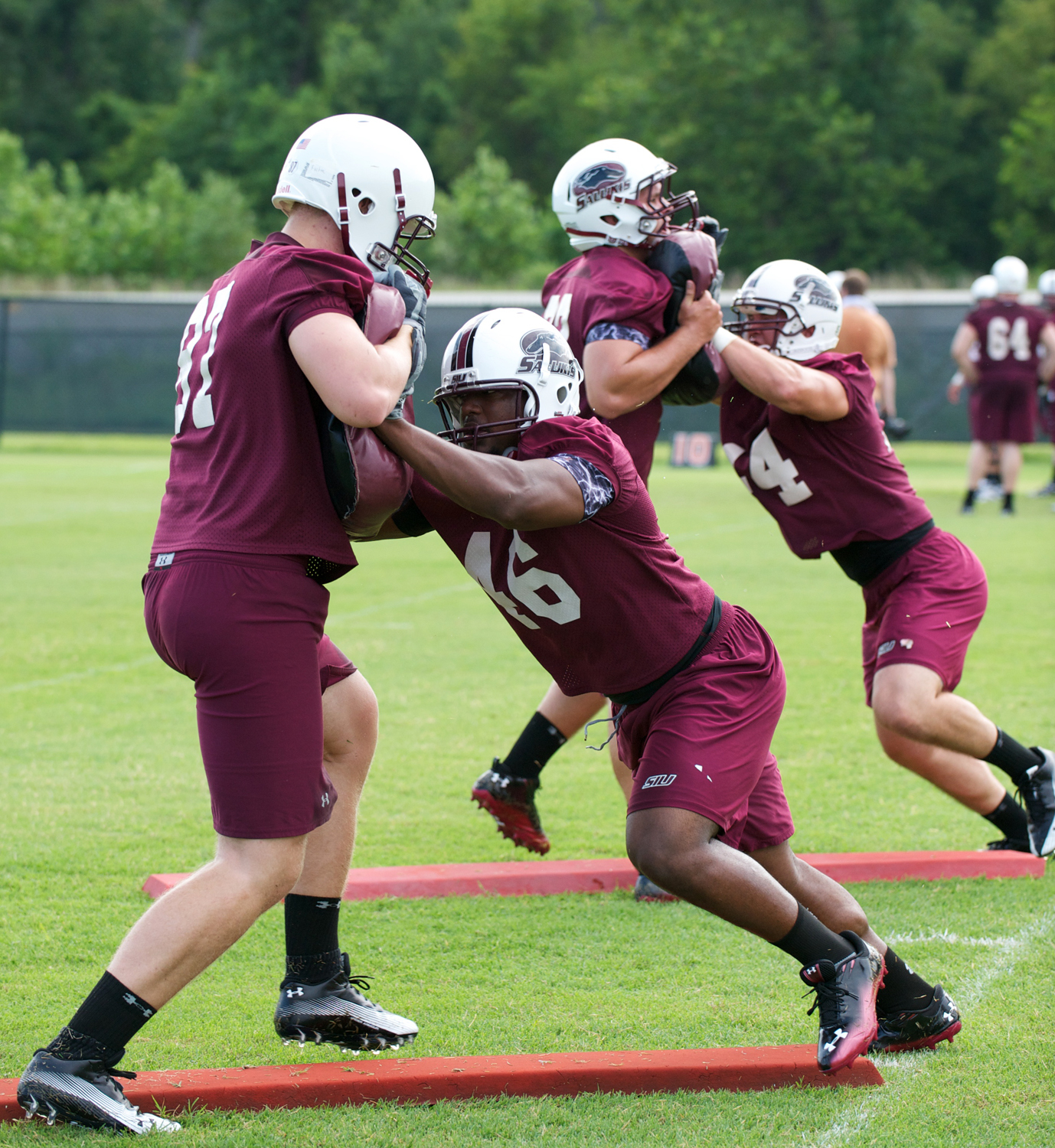 STALK BLOCKING FOR WIDE RECEIVERS
This (the spring season) is a great time to work on the little things that we all need to work on as football coaches.  We need to be diligent to use our practice time in meaningful ways, to teach and teach and teach.
Here are four progressive drills I like to use to teach Wide Receivers how to block.  You can put these in tomorrow!
1.  ALIGN AND BREAK
a.  Run towards DB in one straight line
b.  When DB breaks his footwork, you break yours and attack
c.  Don't worry about anything else but footwork, and breaking with your feet
2.   ALIGN AND MOVE LATERALLY
a.  The next progression is to repeat step one, and now add side to side lateral movement
b.  Coach tells the DB in advance which way to break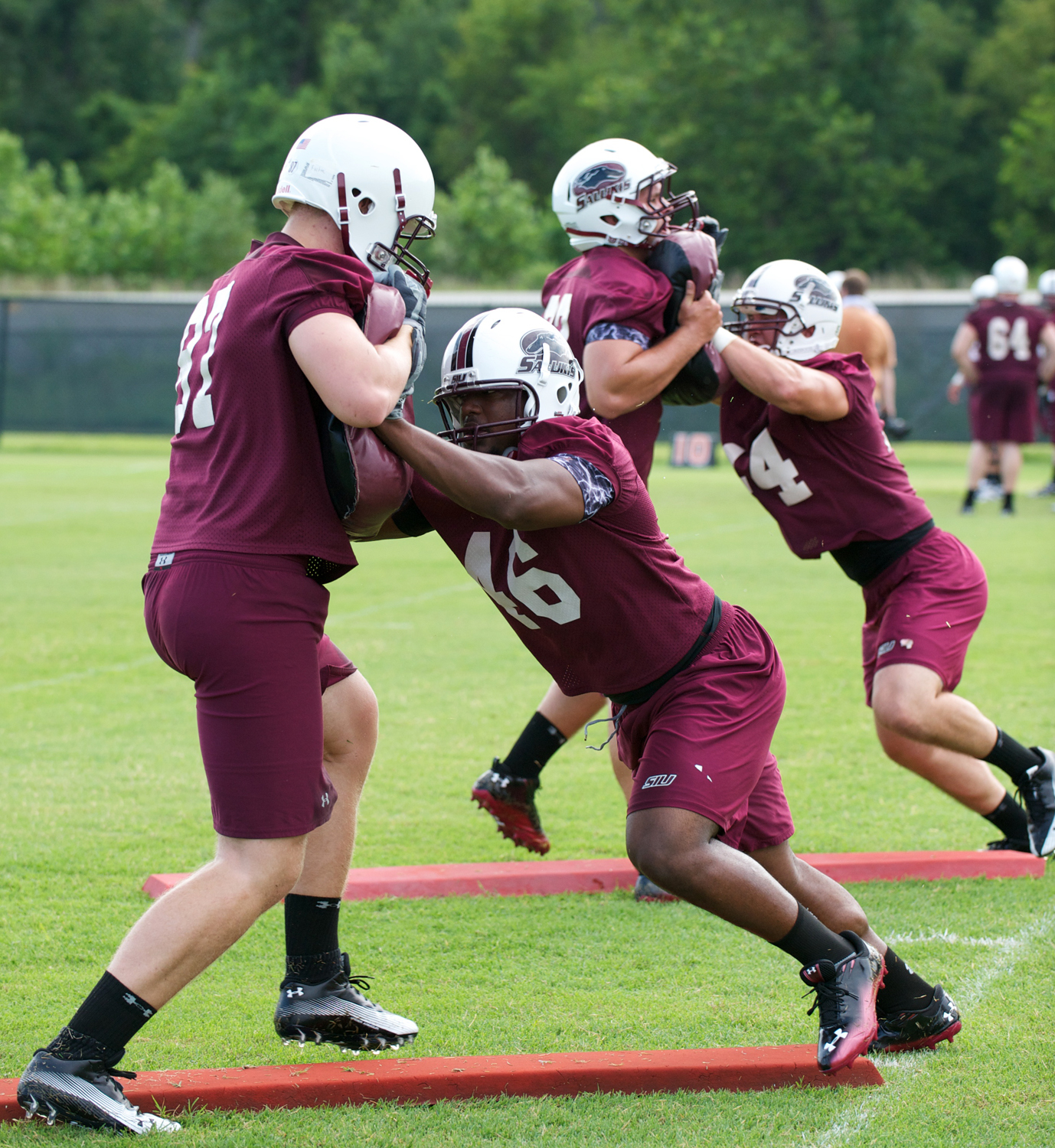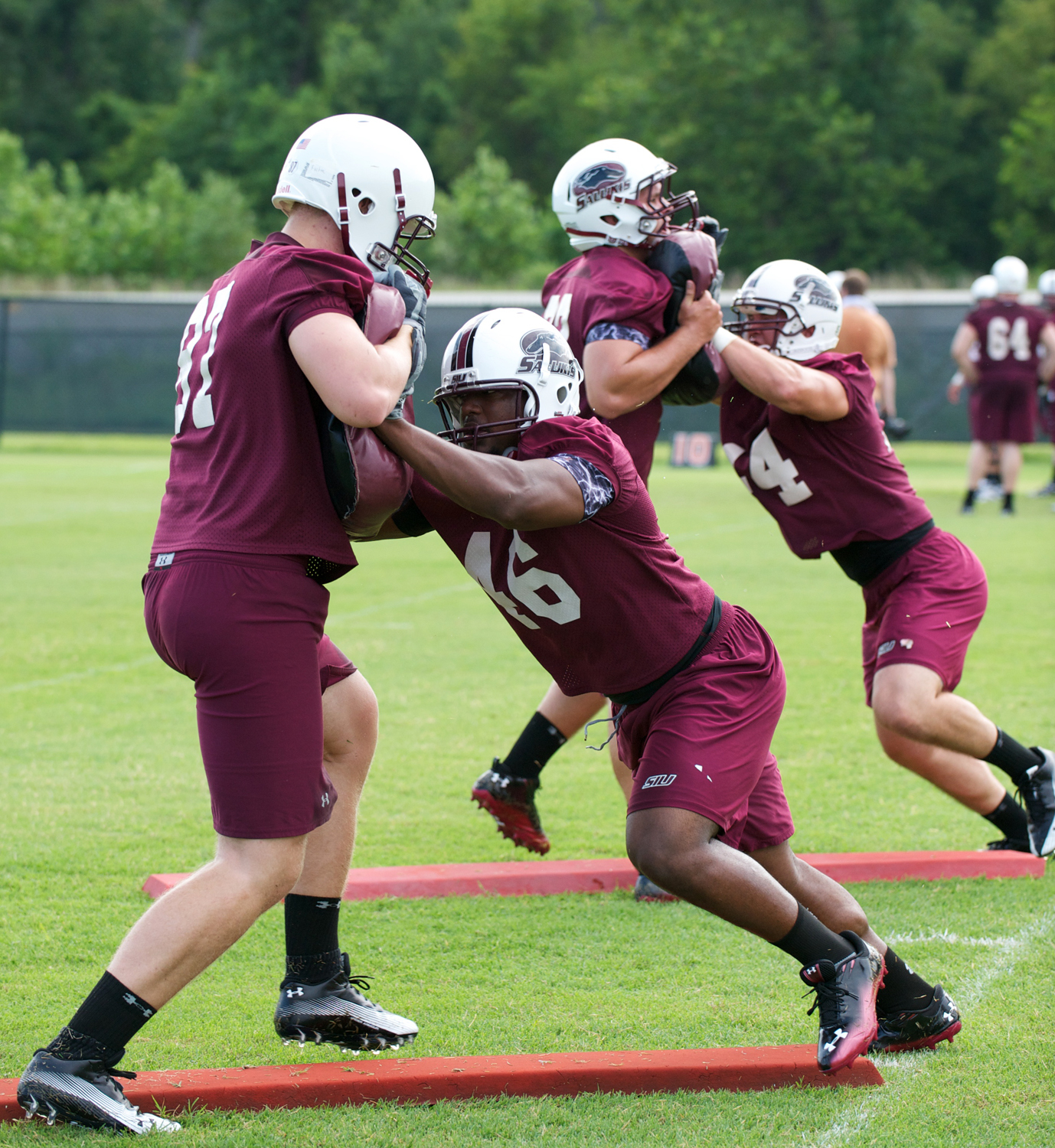 3.  ALIGN AND BREAK ON COACH DIRECTION
a.  Coach stands behind the receiver and tells DB which way to break
b.  Coach tells the DB to break either left or right
4.  CONTACT AND DRIVE
a.  Putting 1-3 all together now, but add the contact
b.  Strike receiver with an upper cut to his chest area
c.  Grab shoulder pads inside his arms and lock on
d.  Buzz your feet as you drive, extending your arms to create separation