ALL DECADE TEAM – CELEBRATING YOUR PAST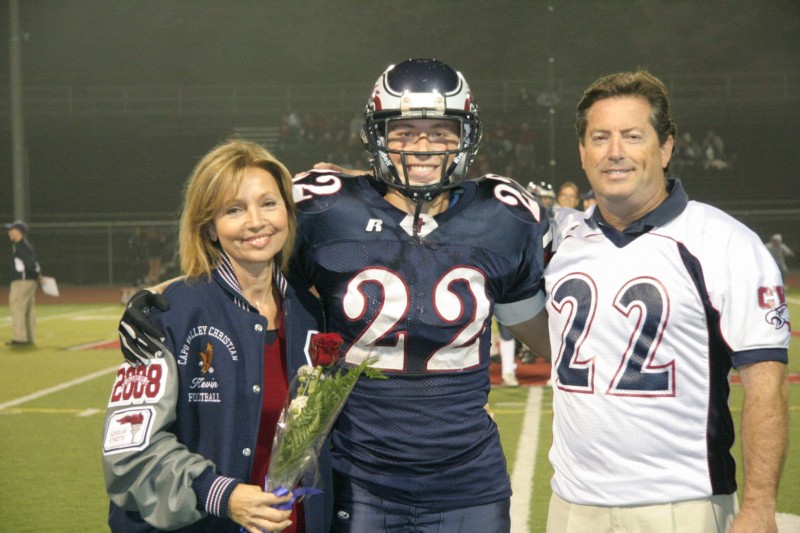 Sometimes there is a disconnect between football alumni and their current program.  I inherited a program in 2006 where I was the third Head Coach in as many years.  So, there was a lot of disconnect between those who didn't play under me as a coach.  When a coach stays in one place for a long time, he welcomes his old players back, and there isn't that disconnect.  I've always loved having alumni around!  I think they can be a vital piece to growing your program.  I grew up in a small town where we had one coach, Tom Pack, for a long, long time.  I loved seeing those old timers around on the sidelines, at practices, etc.  At Coach Pack's retirement party a few years ago, I sat there like a kid at Disneyland, explaining to my wife who some of the men were.  For me, I grew up idolizing these guys when I was in grade school.  That connection to the past is important for a high school football program.
In 2010, I wanted to do something to honor the football alumni at the school I was at, Capistrano Valley Christian.  Since we were just finishing up a decade, I thought of having an ALL DECADE TEAM for Eagles Football!  I had seen an All Decade team for colleges, and of course the NFL, but I had never seen this done at the high school level.  And I wanted to make it happen!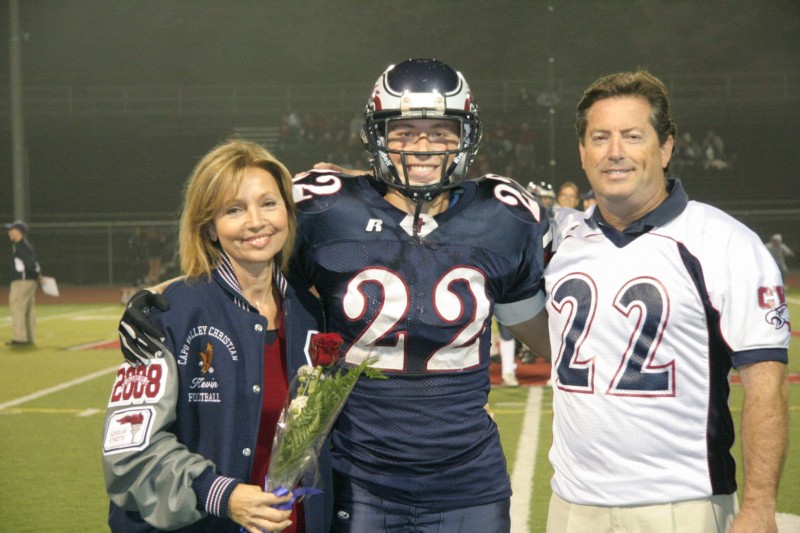 I contacted one of the coaches before me.  He was the Head Coach from the late 90s to about 2004.  He loved the idea.  Some of the best players in the school's 35 year history were from his reign.  So, between four-five coaches from that decade, the principal and a few other administrators who knew the game of football, we selected 20 players for our ALL DECADE TEAM!
I was able to track them all down through Facebook primarily.  They were really excited to be a part of this.  Some of the guys told me they hadn't been to a game since graduating.  THIS was EXACTLY why I wanted to get the ALL DECADE TEAM out to our game to be honored.  We invited them to our Pregame Meal to break bread with the team before the game, and to share some insight with the guys.  Then, at halftime, we read a few stats about each player, and presented them with a very cool Eagle trophy that said ALL DECADE TEAM, with our school's logo, and their name.
Some of these guys told me that this was the first time the school had reached out to them since graduation.  Some of the guys saw each other that night for the first time in 5-8 years.  That was pretty cool to see. They were all smiles.  Not all 20 guys could come back.  Some of the more recent players were still in college, some had commitments with work or family which they couldn't get out of.  One of the guys is a football coach now, and obviously, couldn't get away from his game.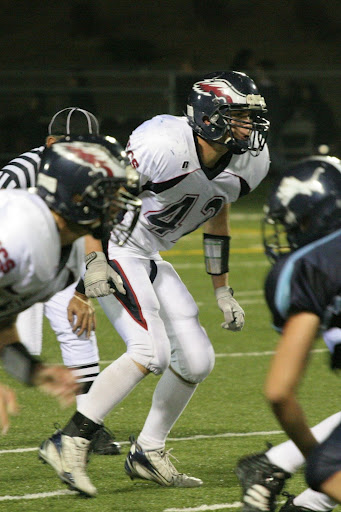 Overall, it was a really great night for our ALL DECADE TEAM.  And it was a great night for our program.  We ended up winning the League Championship that night!  So, were we have some of the best players from the last decade seeing the current players celebrate a League Championship, that's pretty cool!
Click here to see pics from this night in the gallery.
Below are some of the documents we used for this night.  If you want the hard copy of these, send me an email, and I'll get them to you!
SELECTION NOTICE SENT TO PLAYERS
September 1, 2010
Hello!
I wanted to take a minute to let you know that you have been selected to the CVCS ALL DECADE FOOTBALL TEAM!   CONGRATULATIONS!
Several Head Coaches from the teams that played between 2000 and 2009, as well as other members of the school's coaching staff, and some school personnel have selected this "Dream Team" based on your accolades and performances during your career as an Eagles Football Player.  Congratulations!
We will be recognizing our ALL DECADE TEAM at the Homecoming Football game v. Eastside Christian on Friday, November 5thand we want you to be there! Recognition will take place in two or three parts, depending on how many members come for the game – right before the game at 6:50 pm, between the first and second quarters, and between the third and fourth quarters.  The game starts at 7:00 pm at San Clemente High School.  As the Head Football Coach, I would like to invite all of our Alumni, and specifically our All Decade Team to join the football team at our pregame meal at Sarduccis Restaurant in San Juan Capistrano.  We will eat at 3:30 pm sharp.
Are you able to come to the Homecoming game to be recognized? Are you able to come to the pregame meal?  I need to know by October 27th if you are able to come to the Homecoming game to be recognized.  I need to know if you are going to come to the pregame meal by Thursday, November 4th.  You can contact me by email at cfore@cvcs.org or phone 949-493-5683 x 123.
The team is currently 2-1, we start league play this Friday afternoon.  Again, congratulations, and we really hope to see you at the game on November 5th!  The whole team will be released in a few days on the football portion of our website at www.cvcs.org.
Chris Fore
Athletic Director and Head Football Coach