3 WAYS TO HELP OTHERS REACH THEIR FULL POTENTIAL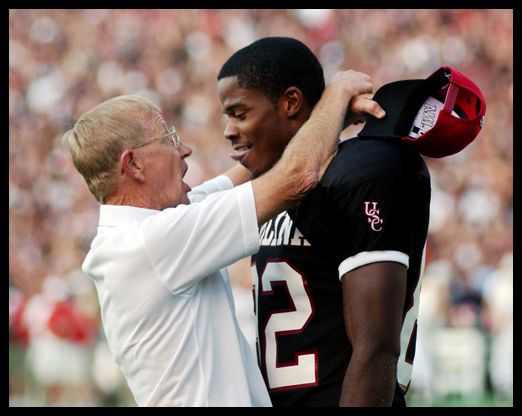 I heard Coach Holtz at a conference, and have always enjoyed reviewing these notes from that day.  Inspiring stuff!
DO RIGHT      By Lou Holtz
The greatest power God gave us is the power to choose.  We choose whether we succeed or fail.  Why doesn't everyone choose to succeed?  The answer is people get discouraged when they have a little adversity.  To be successful one must learn to overcome adversity. 
Adversity will make you stronger if you react positively to it.  Adversity is another way to measure the greatness of an individual.
            Coaches will set the tempo for everything that happens on their football team.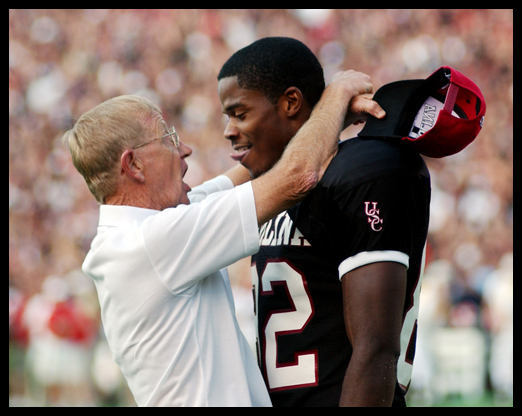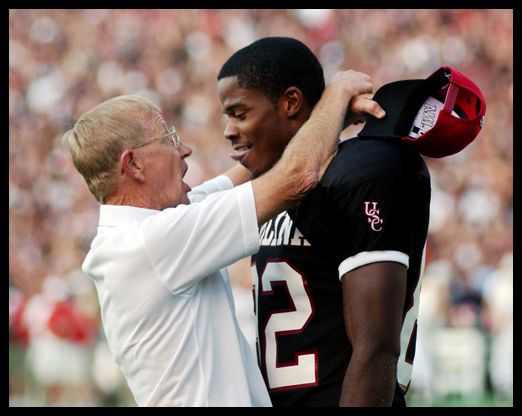 Attitude starts at the top.
3 Rules To Raise The Self-Image of People To Reach Their Full Potential 
RULE # 1: DO WHAT'S RIGHT
Be Honest.  Ask yourself, "Is this the right thing to do?"   If we don't do what we know in our hearts is the right and proper thing in life then we are going to get a poor self-image of ourselves in our sub-conscious mind.
RULE # 2:  DO YOUR BEST
Do the very best you possibly can at all time and all ways.  We feel best about ourselves when we go the extra mile.  You can't be a great (fill in the blank)______________ if you don't have a strong faith in yourself.  If you don't have a strong faith in yourself, you're going to want the approval of the people you're dealing with.  You can't achieve success if you're not willing to work for it.
RULE # 3:  TREAT OTHERS AS YOU WOULD LIKE TO BE TREATED
                        You can turn a team around if you can generate Love and Feeling.  Best way to generate Love and Feeling among a group of people is to get them to treat others as they would like to be treated.  The basis of teamwork is Love and Feeling.  Teamwork is the foundation for success and excellence.  You cannot have excellence unless you have great togetherness.  Five fingers together form a powerful fist.