CALIFORNIA LEG AMPUTEE IS ALL STAR FOOTBALL PLAYER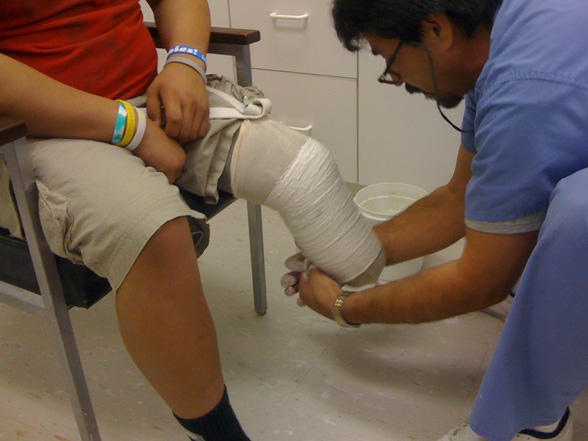 This past weekend I had a chance to be inspired!  Have you ever had that chance on a football field?  If not, you probably aren't looking through the right glasses!
I saw something I've never seen before on a football field last Saturday: a teenager playing without two healthy legs.
I had heard about the story of
Steven Contreras
a few years ago.  I first heard about him from another football coach, and was forwarded a newspaper story about him from a friend.  Steven is an amputee.
In November of 2009, he was told that he had cancer in his left leg.  He was told that he would need surgery.  He was told that his playing career might be over.  But Steven didn't accept that answer.  During a summer when many kids will complain about their workouts, their running, their lifting weights, tell them the story of Steven Contreras in Southern California.  Show them the video at the end of this post.
At halftime of the All Star game this past weekend, the 8 Man Coaches Association President, and Head Coach for the East All Stars, honored the Rolling Hills Prep senior lineman with the "Randall Johnson Award."  This award was voted on by the Coaches Association.  Coach Johnson was a long time coach at Rio Hondo Prep; he passed away from alzheimer's disease.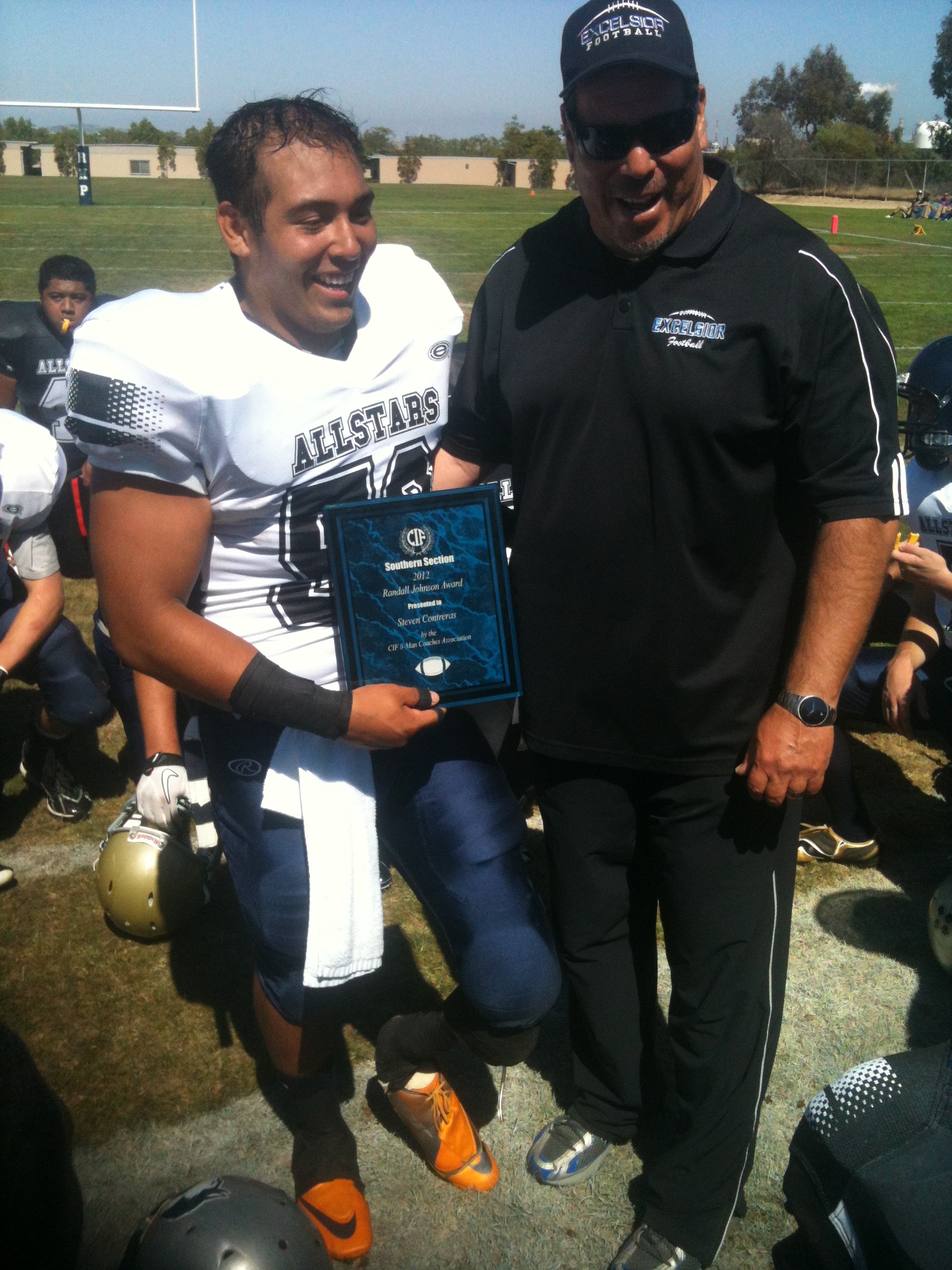 I had a chance to talk briefly with Steven after the game, and did an electronic interview with him.  What a courageous young man in our midst!  Enjoy his story here.
1.  How long have you been playing football?  When and where did you start?
I started playing football when i was 7 years old for Wilmington/ Carson Pilots Pop Warner (football program).
2.  Why do you have a passion for the game of football?
The passion for the game comes from my dad and my older cousins. My dad played all through high school, and my cousins all played from Mighty Mites in Pop Warner through high school as well; you could say football is just bred into my family.
3.  What are your two or three favorite memories from playing football?
My first memory from my early football years comes from my first game of football when i was seven and made a sack.  I felt on top of the world, to just chase the QB down and throw him to the ground.
Another memory was in my sophomore year when we played Price High School.  The game was so intense, not only the players but the crowd as well and in that game I caused four forced fumbles.
But my top favorite memory was my first game back after my surgery and ending chemotherapy; just to be able to watch the snap of the ball and fire off the line in to another big linemen was a feeling I thought I had lost forever.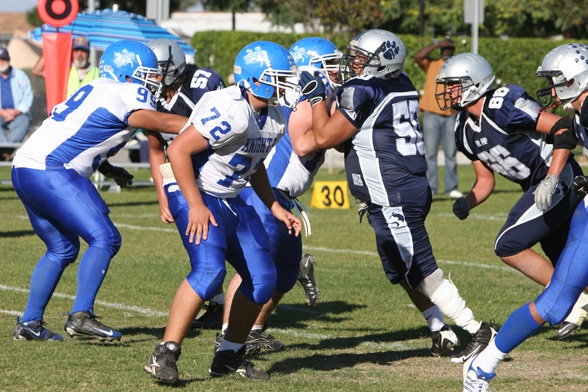 4.  Can you share with us what happened to your leg?  What was the process of losing part of your leg like?
Well on March 5, 2010 my left leg was amputated 5 inches below my knee to save my life from a cancerous bone tumor. The process was very painful physically but emotionally i was strong thanks to God and football.  The only thing that was on my mind was getting back to the gridiron, no matter what it took.
5.  Did you ever think your football career was over when you lost that part of your leg?
The very, very first thought was yes, that was the last time I would ever play football.  But then no more than 4 mins later I was determined to find a way no matter how hard it would be or what obstacle would stand in my way.
6.  What was your first game back like?  Did you have success?  How hard was it?
My very first game back was one of the best moments of my life.  I felt back to the old, normal, football player Steven I was used to and loved. It was definitely a challenge but a few adjustments on my part with shortening my steps and not thinking about my leg helped a lot. I just went out there and did exactly what i knew how to do and that was play my heart out. I did in fact have success. My first game back i only got about 8 snaps but i made 3 tackles so i was satisfied:)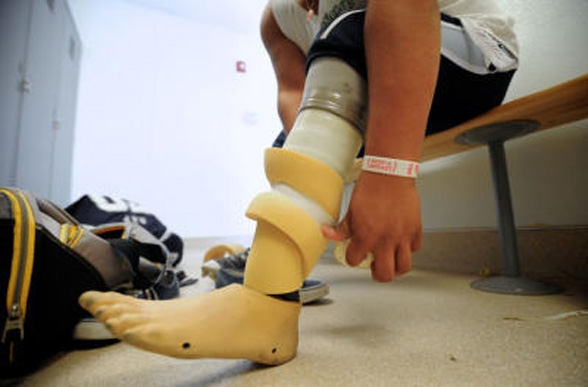 7.  What are the challenges you face playing with a prosthetic?
Now at this moment in my life I have mastered most of the problems i have faced but the one thing that is tricky still is sprinting then quickly switching directions, like when I play fullback it is hard for me to cut up or down the field . Other than that, my prosthetic is a part of me and I don't act any different than any other football player due to it.
8.  What was it like for you to play in the All Star game?
It honestly was an amazing feeling. I remember watching the All Star game my freshman year saying to myself " I will play my heart out every practice and game so I will be there at the end of my senior year."  And to know that even though I did have to fight a deadly disease and lose the lower part of my left leg, my hard work and athletic abilities were noticed. NOT the fact I was playing with one leg but that I deserved to wear "All Stars" on the front of my jersey.
9.  What are your plans for college and your future?
I plan on attending the
University of Colorado at Boulder
 (CU) to study business entrepreneurship and Minor in Non-Profit Management. As for Athletics i plan on playing Rugby for CU.
Thank you for sharing your story Steven, and best of luck to you at CU.