TEAMWORK – THE HARDING WAY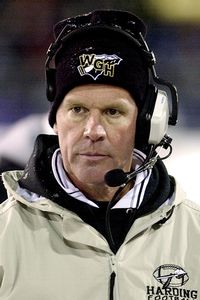 TEAMWORK THE HARDING WAY
by THOMAS McDANIELS, HEAD COACH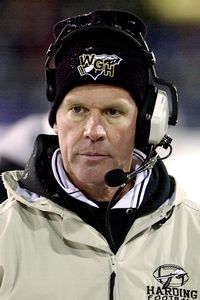 FROM WARREN HARDING HIGH SCHOOL, OHIO
Home of Super Bowl hero Mario Mannigham
The X's and the O's change periodically, but the need for teamwork is constant and permanent
We approach the development of teamwork in three ways.
1)  We communicate our philosophy clearly and constantly.
2)  Secondly, we recognize role players publicly and privately.
3)  Lastly, we have no "stars" on our team.
Pre-game Introductions:  In an attempt to recognize role players publicly, at our home games we do not introduce our starting offense or defense.  Instead, we introduce a different special team each week.  Our special teams are quite often comprised of great effort players who can run and will hit but are not necessarily starting offensive or defensive players.  We coaches know the value of great special teams play.  We think we promote the team concept by introducing them and we make special teams play more important to them.
Learning Teammates Names:  After seeing the movie "Remember the Titans" I realized that our team was segregated not by race but by playing status.  Every kid on the team knew who our all-state players were, but did our all-state player know ever kid on the team?  At our end of the school meeting in May, I told them they need to learn the names of each player on the team and that our conditioning during the summer would be determined by their ability to know there names.
Before we began our grassers or sprints, I called on two or three seniors to Identify three or four underclassmen that I singled out – how many          grassers or Sprints we ran was determined by their familiarity with those underclassmen.  We ended segregation by status and became well-conditioned at the same time.