Four Things Parents Want From The Coach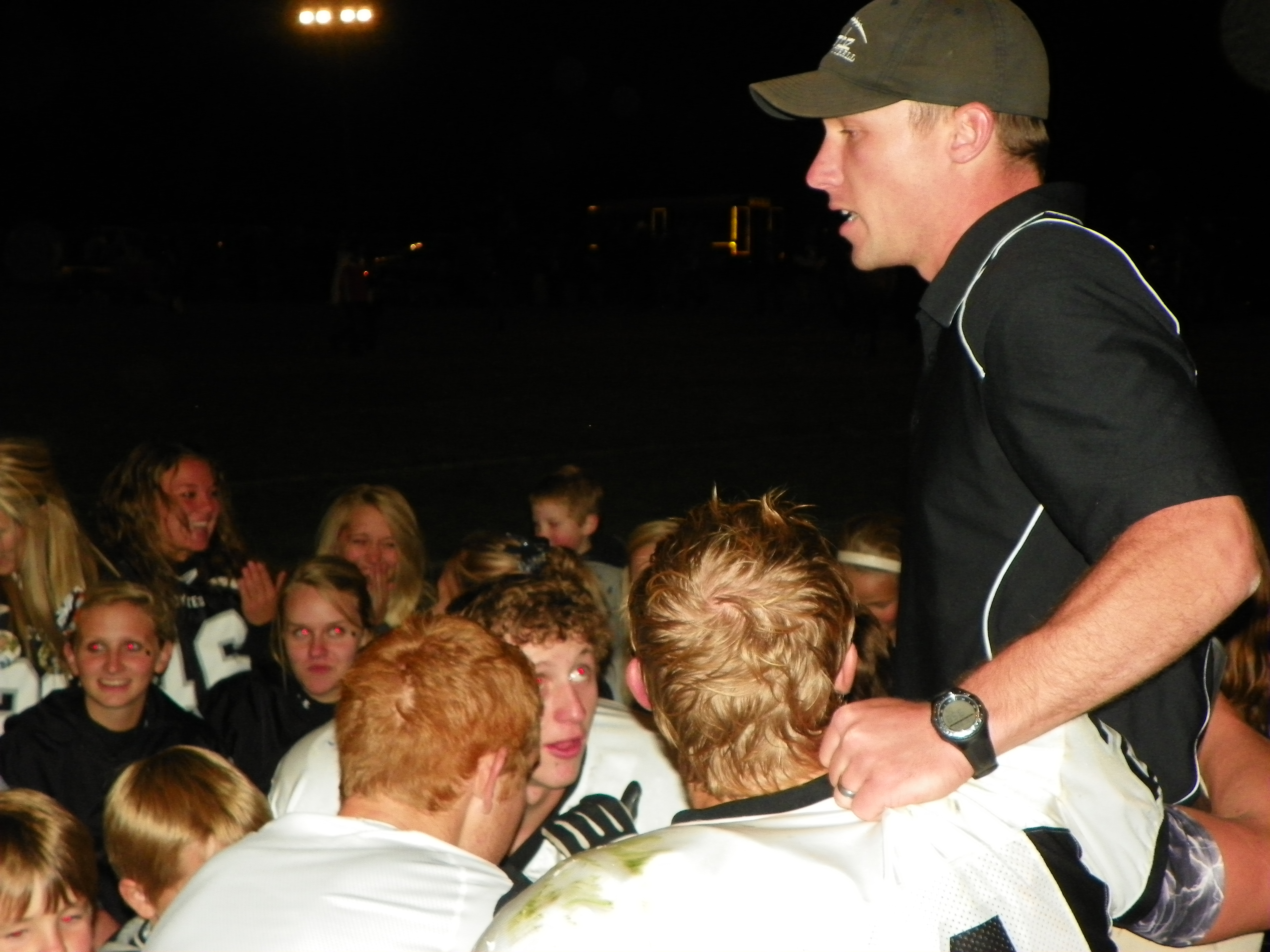 Parents will ALWAYS have THEIR OWN kids' best interests in mind.  It is just a natural thing.  We really can't fight that.  We can hope for parents who get the big picture, parents who understand that team sports should always put the team before the individual.  BUT, we will not always get those great type of parents.
So, what should coaches do to help parents get the most out of their athletic programs?
For one thing, coaches should enter each season reminding themselves that their student-athletes are sons and daughters.  Sometimes I think we can forget that as we see these kids day in and day out, sometimes year round, and sometimes more than their own parents see them.
From my experience of 13 years of coaching high school football, eight of those being a Head Coach, as well as six years of being a high school Athletic Director, here are 4 of the most important things that I think parents want to know.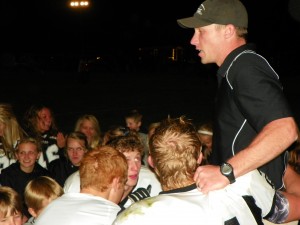 That their child will have a great experience
         Every parent wants their child to get the most out of their athletic team experience, and usually getting the "most" out of it means that they are having a great experience.  Parents want for their kid to enjoy the experience.  They don't want this experience to ruin their kid's time and energy.  As a coach, you need to know that parents want to make sure that their kid is enjoying themselves in your program. 
         Sure, they are going to have to run; sure, they are going to get yelled at; sure, they might sit the bench.  But if their kid is having a great experience while having to do those things, they will appreciate your program.  Do your best to make sure your kids are having a great experience in your program.  I strongly believe much of this comes down to your relationship with the kids.
That their child will be kept safe, and or there are trained coaches, athletic trainers, etc. to take care of their child in case of injury
Every parent wants to know that their child's health will be a priority, not an afterthought! 
I've been a football coach for a long time.  Football has taken a beating in the media about concussions over the last 3 years specifically.  But even back in 1993 when I first started coaching, I remember parents having specific questions about how Johnny would be taken care of if he: got sick, broke his finger, had a headache, was dehydrated, etc. etc.
Even more so as an Athletic Director, parents are always asking questions about the training of coaches, their backgrounds, and how we are going to care for their kids' injuries. This is a major issue for parents.  As an AD, I've had far more parents complain to me that there were not water bottles at their kids practice or game than the fact that their son/daughter's team lost.  Think about that now.  Water bottles! 
I've worked at four schools.  Three of these schools had NO athletic trainer, not even a part time one, before I got there.  I'm happy to say that ALL three have athletic trainers in place now on campus, full time!  That took a lot of work.  I had to spend a lot of time convincing administration that they needed to spend this money on hiring a certified athletic trainer.
I've always been a big believer in hiring a NATA (National Athletic Trainer's Association) ATC (Athletic Trainer Certified).  Now they are calling them BOC (Board of Certification) certified AT.  Having an athletic trainer in place for the kids is HUGE for parents to see.  They want to know that an educated, trained professional is looking after their kids when the worst thing happens: their kid is injured.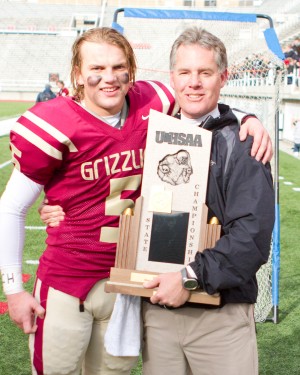 You, the Head Coach, will give their kid a fair shot
In many cases, coaches face an uphill battle in this area.  Many parents automatically assume that coaches have agendas for playing time, when in fact it is the furthest thing from the truth.  Most coaches I know want to win.  They are going to play the kids that will put them in the best position to win.  But parents will want an excuse if their kid just doesn't fit the bill to start.  So, they will often place that on you, the coach.  Unfortunately, this isn't fair to you.  However, we have to deal with it as coaches.  Parents want to know that you are fair, that you have an open mind to their kid. 
How do you show parents that you will give their kid a fair shot?  Be fair!  Don't show favoritism to kids because they are stars.  This can be hard.  But it's the right thing to do, and it's the fair thing to do.  Apply your team rules evenly across the board so that parents know you are a fair man, a fair woman.  Another way to show parents that you will give their kid a fair shot is by clearly communicating the team rules, infractions, results if a kid breaks that infraction, etc.  Spell out your expectations for playing time very clearly, and you will be known as a coach who is fair.  Stick to your expectations consistently, and you will be seen as a coach who is fair.  Parents will be happy that you are giving their kid a fair shot.
You, the Head Coach, will be consistent with your practices/policies, and that you will maintain control of your coaching staff.
Parents want to know that you are who you claim to be, and you will do what you say you will do.  Parents want to know that they can trust you with their pride and joy by turning them over for 2-4 hours a day with faith and trust in you!  Don't violate that trust by being an inconsistent person.  Don't violate that trust by not having control over your coaching staff.
When history looks back on the affairs at Penn State with the pedophile scandal, it will report that Joe Pa lost control over his coaching staff.  Assistant Coaches can get Head Coaches in hot water with parents and administration. I saw a program go through turmoil one football season when a coach was alleged to have hit a kid.  Parents demanded that coach, an assistant, be fired. Guess who was on the chopping block next?  The Head Coach!
If you are a consistent manager of your program day in and day out, if you communicate clearly with your kids, parents, faculty, staff, admin, etc. etc., parents will trust you.  Parents want to trust you, they really do.  So, be consistent with how you run your program, control your assistant coaches, and you will find favor in their eyes.
Coach Chris Fore is a veteran athletic director and football coach from Southern California.  His consulting business EightLaces.org helps coaches nationwide at both the high school and college level with their career search and program development.  He is the author of Building Championship-Caliber Football Programs, An Insider's Guide To Scoring Your Next Coaching Job and the Shield Punt e Clinic.