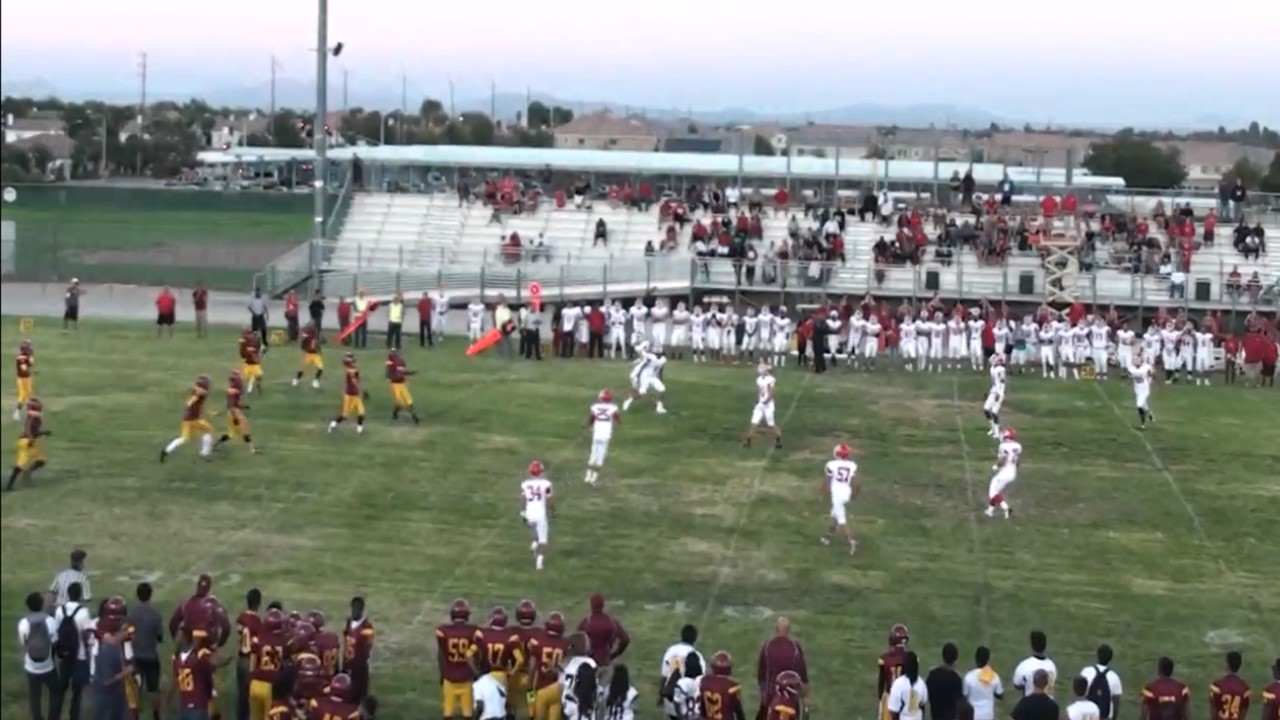 This is my fourteenth year of coaching high school football.  1 year of freshmen, 1 year of JV, and now my twelfth coaching the big boys.  This is my eleventh season as a Special Teams Coordinator.
This past Friday night (August 29, 2014) was our season opener.  I am an assistant varsity coach at Oak Hills High School in Hesperia, California.
In the previous thirteen years of coaching, and a regular observer of all levels of football on my good ol' Vizio, I had NEVER seen what happened to one of my Special Teams units: my Kick Return team.  I imagine I've seen more than 200 high school games in person.  I've seen hundreds of games on TV since I started watching this great game in about 1983.  (Would've been awesome to keep track!)
Our defense did a great job and forced a three and out with the opponents ball on about the ten yard line.  They trotted out their punt team, and we ended up securing a safety.  I can't tell from the film if the punter stepped out of bounds on purpose, or if the high snap forced him out.  Anyway, now our opponent (Highland HS out of Palmdale) had a free kick from the 20 yard line.
When the kicking team has a free kick following a safety, they have a choice.  The rules state that they can punt the ball from within one yard of the 20, OR they can kick the ball from a tee, a normal placekick kickoff.
I try very hard to cover every situation.  I've been a Head Coach for eight years, and developed a pretty good Thursday practice list.  This list is a script that throws a bunch of game like situations at you to practice the day before the game.  There are things I've spent an entire season practicing that we never did in the game.
But I didn't see this one coming!!!  The kicker decided to punt.  And he kicked the ball just about straight up in the air.  Our kids backed up from the 30 yard line where they were stationed, and then people from the sidelines (including me) started yelling "poison."  That's our word for "get away from the ball."  The ball went very high in the air, kid had a strong leg!
It came barreling down, and landed on about the 35 yard line, then bounced right back at the kicking team. The video started late on the kick, but you can check out the video here:  Punt From 20 Video.
As you can see, we lost possession of the football.  I was embarrassed.  I failed my team as the Special Teams Coordinator.  We were not prepared for that.  That will never happen again with one of my teams!  This is something new to add to the Thursday practice script.
I will teach my kick return team to be alert to simply fair catching a punt after a safety.  It's definitely a risky decision to make that kick.   But in this instance, it turned out for Highland, and I tip my cap to them!
Chris Fore is a Certified Athletic Administrator and thirteen year football coach from Southern California.  He has a Master's degree in Athletic Administration.  He maintains a popular blog at CoachFore.org; consulting business can be found at EightLaces.org. He helps coaches nationwide at both the high school and college level with their career search and program development.  He is the author of Building Championship-Caliber Football Programs, An Insider's Guide To Scoring Your Next Coaching Job and the Shield Punt e Clinic.