Under The Headset: Preparing For A State Championship Game Pt 2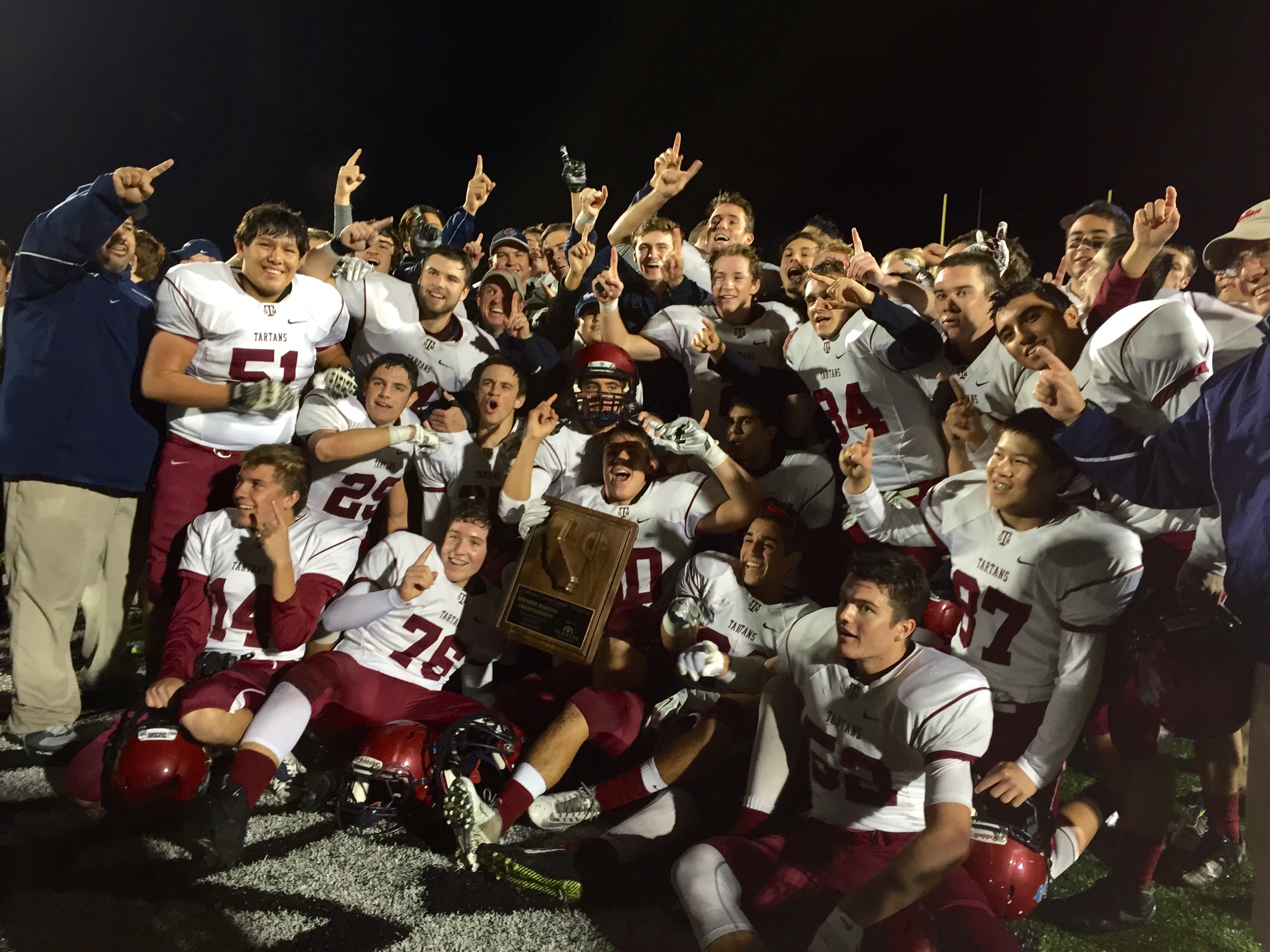 This is Part 2 of a series in which  St. Margarets' Offensive Coordinator Robb Fahrion documents his week leading up to playing for a State Championship here in California.  Coach Fahrion played for me back in 2003-2005.  See Part 1 here.
We pick up after the State Qualifying game, where his team was a TWENTY POINT UNDERDOG!
10:00 pm, St. Margaret's 48 – San Diego Christian 21
We dominated in every facet of the game. Like I had predicted, they looked right past us and thought their athletes could run with ours. On the first drive of the game, they drove the ball down the field for 20 plays and chewed up 8:30 minutes of clock. We blocked their field goal attempt and then on the next play from scrimmage, hit a quick slant for a 94-yard touchdown and a 7-0 lead. This set the tone for the night and it felt like we could not be stopped from there. We eventually built a 28-7 lead, held on for their push to 28-21 and finished the game off with 20 unanswered. Our QB threw the ball for 367 yards and four touchdowns and our defense intercepted their QB five times after he had only thrown four interceptions in their 13 previous games.
We ended the longest winning streak in all of California, but only one thought was on my mind, "Who do we play next?"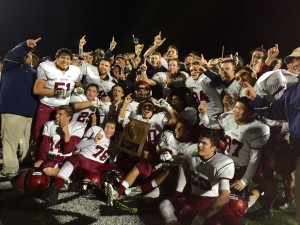 11:00 pm, Bus Ride Home
The celebration subsides from on the field and everyone is finally loaded onto the bus. We start our drive home and I begin to respond to the endless text messages and voicemails I had received. As a staff, we are reminiscing about the game and enjoying the accomplishment and the fact that we proved a lot of people wrong. I, for one, enjoy shutting down the doubters we had throughout the year, both those that doubted the abilities of the kids, as well as those who doubted my ability to get the job done. We feel validated and it feels good.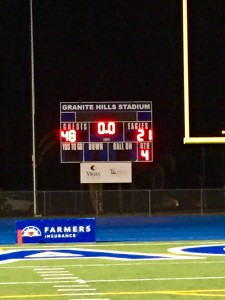 3:30 am
I finally settle into bed. It has been a long day and I have been up for more than 24 hours straight. Before I go to bed I review the film on my iPhone to make sure I have already at least seen the film for tomorrow's 8:00AM coaches' film session. I am exhausted, but it has all been worth it on this road to a 15-0 season so far.