What Questions Should I Ask During The Interview?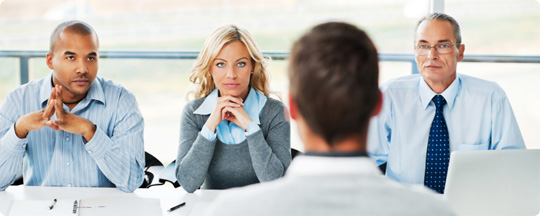 I often get asked "What questions should I ask THEM in the interview?"  You know that part of the interview when it is over, and they look at one another and go "Well, that wraps up OUR questions for YOU; do YOU have any questions for US?"
I've done more than 100 interviews as a Head Football Coach and Athletic Director.  Only one coach has asked anything unique! Most go with the same boring old questions.
"What is your timeline for hiring?"
"What are you looking for in a head basketball coach?"
"What do you think needs to happen for success here?"
"When can I start?"
"Why are you looking for a coach?"
"What is the best way for me to have success here?"
"Does the school want to win?"
"Is your schedule for next year done yet?"
"What's the budget for xyz sport?"
 Sound familiar? 
My least favorite "What is the school's philosophy about sports?"  They say there is no such thing as a stupid question, but this is a stupid question!! If you are going in to an interview for a head coach position, or with a head coach for an assistant coach position, and you don't know the answer to this most basic question about the school you want to work for, you've done a really poor, poor job of preparing yourself!!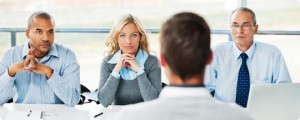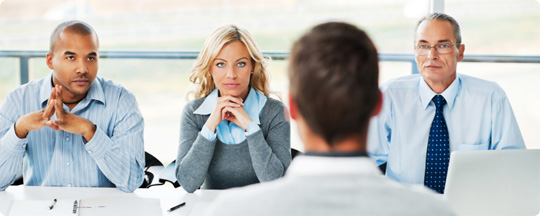 I will admit, it is difficult to think of what to ask.  And unless you go in with some questions, you'll probably stumble over what to ask, or sit there thinking about what to ask.  Sitting there thinking about what to ask, in my opinion, looks really bad.  It looks like you are unprepared.
I'd much rather have a candidate get out his list of questions, prewritten down, than have a guy sit there stumbling and bumbling over what to ask. It tells me that he is serious about the job, and has seriously pondered what to think about.  It shows me that this job matters.
So, what questions SHOULD you ask?  And how many?
First off, keep your question list short.  I like to ask 2-3 questions.  There is a time to ask more detailed questions.  And in fact, I have a list of 99 Questions To Ask About Your Next Job.  But the interview is NOT the time to ask these questions.  Remember, the panel is probably interviewing 3-4 people, all back to back.
Don't wear them out on you as a candidate by asking 7-8 questions.  I've seen candidates go to the bottom of a pile before, after they had a GREAT interview, by sabotaging themselves with TOO MANY questions during this time!  Once you get the job offer, then sit down with your list of questions.  Timing is key!
Here's my advice, and what I do personally when out on an interview!
Ask questions that you TRULY want to know about the job, and the community; not questions to look good or impress the interview panel.
What is NOT evident about the school, and or the position through the job flyer, the school's website and your research about the school and position?  I'm a big proponent of doing a lot of research on the job before you get there.  You should know everything about the job, and the school before you get there.  But if you do not, use this time to become familiar with the job and or the school.
For example, did they have a ton of talent but lost too much?  If you weren't able to figure this out through your research and talking with people, then ask why they lost with the talent they had.  You'll be able to tell VERY quickly from the reaction of the people in the room what's going on.
Ask about the average stay of their coaches.
This is something that you might be able to figure out through maxpreps, or through the school website.  Often times websites will have bios of coaches, and you can read about how long they've been there.  Just as often, schools do a poor job with their websites as a great PR tool.  Asking how long their Head Coaches have been at the school will give you a good idea of the leadership at the school.  If they explain that coaches have been there for a long time, and start saying "Mr. Smith has been our head basketball coach for 12 years, Coach Lance has been the head baseball coach here for 9, Mr. Sowa has been coaching badmitton for 13 years, Mr. Jo has been the swimming coach for 15 years. . . ..  " then you know it's a stable environment for coaches.  This is KEY to having a successful program, and KEY to finding a supportive administration in my opinion.
The flip side is also true.  If their longest tenured coach has only been there for 5 or 6 years, you have got to wonder why.  That's a high turnover.  There have got to be reasons the turnover is so high.  Now, you have to dig around a little to find out why the high turnover.  Poor admin?  Poor funding?  Tough parents to work with?  Is this school just a stepping stone for coaches?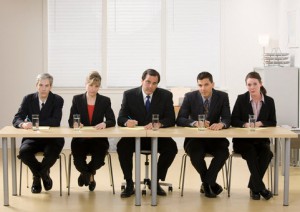 Ask a VERY specific question about a person in the room that you found out through your research.
Earlier I said that ONE coach has really impressed me during this "What questions do you have" portion of the interview.  It was a coach who did a LOT of homework, and really dug deep.  This told me that he REALLY wanted the job, and was willing to do his research to prepare himself.
I was the Athletic Director on the interview panel.  This interview was in 2013 for a Head Basketball Coach position.  I had 85 applicants, and narrowed it down to four to interview. It was truly an open job, I didn't have anyone in mind specifically as the two guys I was gunning for both turned me down!
This coach said "Mr. Fore, I did a lot of research on you and saw that you had a dynamite football team in 2004, and read some articles from that team.  You guys reached the CIF Semi Finals, yet you weren't very well represented on the ALL CIF team, and only had one guy go play D1 football.  How did you guys achieve so much that year?  And how did you build such a tight knit team?  I read about the kids discussing your team chemistry quite a bit in articles from that year."
This coach found information from my teams from NINE years ago. Man, that was impressive to me.  Face it, we all like to talk about OUR experience right?  That's flattering.  So, you can see it as this coach kissing up to me if you want, but I could tell that he HONESTLY wanted to know how we developed that team chemistry.  One way I could tell was his follow up question:  "Does that team chemistry exist in this basketball program now, and from your experience, can I build that chemistry if I get this position? Are these boys moldable to that chemistry?"
Man, I was sold on this candidate!!  For various reasons, we offered the job to another coach, but this candidate finished second. We tried to keep him as our Head JV Coach but he respectfully declined.  A few months later, a school in our team was looking for a Head Coach.  I picked up the phone and told that AD about this guy.  He hired him.  He has done a dynamite job for that school, where is still is working!
Chris Fore is a Certified Athletic Administrator with a Masters in Athletic Administration. His company, Eight Laces Consulting, helps coaches at the collegiate and high school level nationwide with their job search process.  He is the author of An Insider's Guide To Scoring Your Next Coaching Job.  Coach Fore helps coaches write unique Custom Athletic Resumes as well.