Coaching Sure Has Changed Since 1993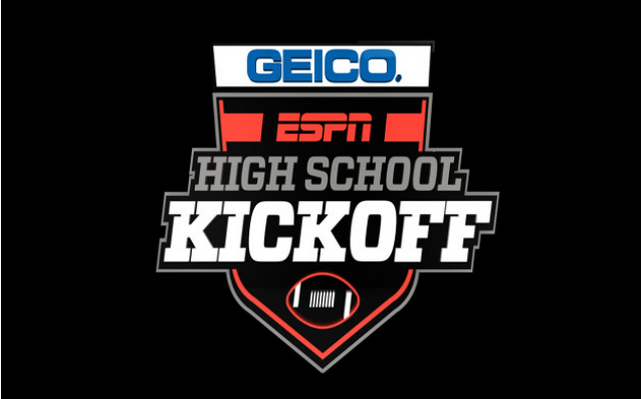 I first started coaching this great game of football in 1993!  In fact, I was a senior in high school.  My playing career was ended due to a car accident that absolutely trashed my leg.  In fact, I will have a titanium rod in my left tibia, 7 staples in my leg, pins in three toes, and a few toes fused together.  I walk with a bit of a limp too.  So, that's how my coaching career started, an injured kid who wanted to be a part of things.  My frosh coach asked me to come help coach the frosh offensive line.  So, I did!
Fast forward 23 years, to 2016, and I'm still in the game.  I'm a Varsity Special Teams Coordinator at Sultana High School in Southern California.  I've been a Head Coach for 8 years, then stepped down from being an HC to focus on an Athletic Director position.
Someone on twitter recently asked how things have changed since I first started coaching back in the 90s.  And boy have things changed!  Many changes for the good (technology, equipment), and some for the bad (street agents, club football).
Here are 9 ways that I've seen coaching high school football change since 1993.   (In no particular order).
1.  Technology
Hudl was a game changer when it came on the scene back in about 2004 or so.  You haven't truly made a highlight film until you've had to mark timings on a VHS tape, watch the whole season on VCR, then go back, find that exact play by the time stamp, press play on one VCR, and record on the other one!!  Now, I'm not THAT old, I don't remember film before the VHS.  But man, everything about film on VHS tapes was a headache.  That cowboy remote changed the game for a while, that was nice, along with the "four head VCR."  I'll never forget buying EIGHT VCRs at Costco.  We had 7 varsity coaches.  So, I could dub one copy of the game for each of them that way.  In real time of course!

And do you remember having to drive two hours to trade tape with a playoff opponent?  Then he doesn't show?!
You can now watch video on the sidelines with the invent of more technology. That's pretty amazing to think about!  Imagine the coaches of the early 90s hearing that you would be able to pull up a play 30 seconds after it happened!!
MaxPreps changed the game a whole lot when they came on board in the early 2000s.  It was awesome to simply put my stats in there, and email that bad boy to the media outlets, instead of having to send out 4-5 faxes each Monday! And great to see where our kids stack up against other in our league, state and the nation.   I can't imagine there NOT being a Maxpreps now days.  Being able to follow teams' scores, rankings, etc. etc. is so easy now because of MaxPreps technology.
2.  Transferring
I grew up in a one high school town, Fallbrook, California.  In fact, there is still just one high school there.  I grew up in an idealistic little town I suppose.  You started wearing the red, white and gold as a little kindergartner or even younger!  And you were GOING to be a Fallbrook Warrior, you were going to go and play football for Coach Pack, period.  Yes, there were great years, and bad years.  But for gods sake, you were going to be a Warrior.  My two uncles played for Fallbrook, my dad played for Fallbrook, and my three brothers played for Fallbrook.
I know it some communities it is still like that, but its becoming more and more rare.  Even in that little town of Fallbrook.  Many kids transfer out to other schools, both public and private that "suit them better."  I'm not a fan of all of the transferring that happens.  Go to school in the zone you're supposed to.  It really ain't that hard.  Suck it up if the program isn't on top of the world.  I think that transferring has hurt high school football, and the kids, in many ways.  The haves and the have nots are growing further apart.
3.  Club football
There was no club football back in 1993, none that I know of.  You played 7 on 7 with your high school team, for about 6-7 weeks during the summer. That's it.  Some of the club football out there is great for students, it's helping them to get better, to improve their game.  And there are some great club football coaches out there, don't get me wrong.  But there are also some club coaches out there with bad intentions.  They aren't career educators who have serving kids as their main priority.  Some of these guys are charging kids a whole lot of money and promising the moon to these guys.
4.  Parents
When I coached football in 1993, parents were very supportive of you.  I once remember a kid who I was having to discipline after practice.  His dad came down to talk with me about what had happened.  This was my very FIRST interaction with a parent as a coach.  I'll never forget that.  I was very nervous.  You know what the dad did?  He made the kid apologize to me for disrespecting me!  He told the kid that he had embarrassed the entire family.
I know you still see that sort of thing happen these days.  But boy have parents changed.  I'm a career educator, been in the classroom and on campuses for a long time now.  The comic below explains a LOT!
5.  School administration
There are great school administrators out there, and I've been very happy and fortunate to work for some great ones, who always supported their coaches.  But then there are administrators who don't trust their coaches, who don't support their coaches.  I hear stories from all over the nation from guys who got fired, or were forced to step down for some absolutely ridiculous reasons.  You didn't see this sort of thing back in the 90s, not like it happens now.  I tracked every single Head Football Coach change in So Cal this past offseason.  We had about a 19% turnover, among 600 high schools.  That means 1 in 5 coaches either stepped down or were fired.  And MANY times it had to do with administration who was not supporting their coaches.  I think that administrators have so many more pressures on them now, just like coaches do.  Mainly with parents.  Now a days, parents will just walk right in to meet with the principal if they have a problem with a coach.  That didn't happen in 1993.  Parents went to the coach, to the Athletic Director first.  Administrators need to get back to respecting the chain of command, in my opinion.
6.  Equipment technology
Equipment is so much better today!  I laugh when I think about those old helmets we played with in the early 90s.  The shoulder pads were HUGE, remember those!  Helmet technology has really improved the safety of helmets.  They weigh a lot less, but are much more safe.  And helmets are only getting better!  It's never been as safe to play football as it is in 2016.
7.  Coaching Certifications
When I coached, I had to get my CPR and First Aid certificates, that's it.  That and fill out an application.  Now, at least here in California, you have to get quite a few more certifications.  You have to get certified through NFHS by taking a course called Fundamentals of Coaching.  You have to take another course through NFHS about concussions.  The concussion course is done every couple of years.  I like the certifications that coaches must complete.  They are good for kids, good for the game, good for the coaches.  Some coaches whine and complain about having to do a few of these courses.  If you aren't willing to take a 6-7 hour course, you're probably not going to be a very successful coach anyhow!
8.  Recruiting
With the advent of Social Media, we have really seen the recruiting game change.  Everyone knows immediately when a kid gets an "offer."  And this has added a whole new level to so many kids thinking that they are #d1bound.  The chance of earning a division 1 scholarship is about 10,000 to 1 the last time I saw.  It's VERY difficult.  There are whole states who don't have one kid earn a D1 scholly.  Yet, everyone thinks they're son is D1 bound.  I recently spoke with a Recruiting Coordinator who told me "the job is now 24 hours a day, 365 days a year. It wasn't like that 15 years ago, you recruited during a certain time, then focused on your college team. That was it."  The recruiting game has really changed since 1993.  Social media has given kids some opportunities they would not have had before.  In fact, I used twitter to introduce a kid to a school, and he received full financial support to go play football there!  But in many ways, it has over promised and under delivered to many other kids.
9.  Exposure and Stars
I don't ever remember seeing high school football on ESPN in the 1990s.   In 2015, three ESPN channels featured 10 high school football games for three days straight!  It was called the 2015 Geico ESPN High School Kickoff.
You can see the 2016 Geico ESPN High School Kickoff schedule here.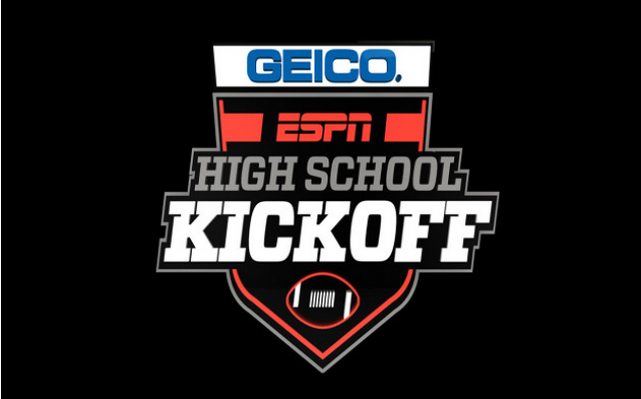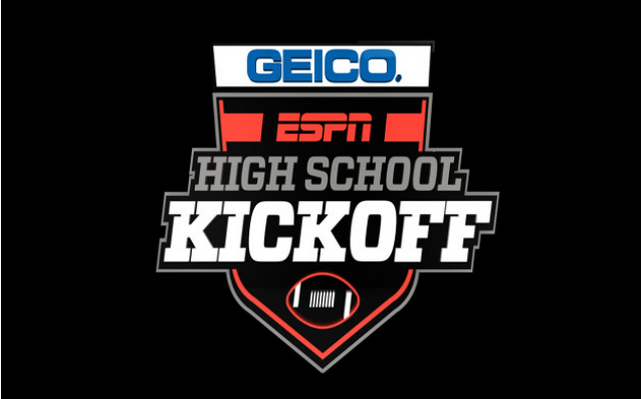 One of our teammates was a top recruit in 1992, John Dutton.  He was a highly touted QB.  He was recruited by almost every school in the nation, and ended up choosing the Texas Longhorns.  Was later drafted by the Miami Dolphins in 1998, the same year as Peyton Manning.
John didn't have any stars by his name!  Not one.  I don't know if they did "star rankings" back in those days, I don't think they did.  Tony Burton from our program went to UNLV, he didn't have any stars.  Crazy how that works.  How did these kids get recruited without any stars?!
There was no Elite 11, Fantastic 24, Rivals Top 300, ESPN Greatest 500, etc. etc. etc.  Sometimes, I think kids are better not having all of those distractions.  But I'm old school.  How many stars did JJ Watt have?! (Just 2.)
In 2014, the All-NFL team includes just one player, DeMarco Murray of the Dallas Cowboys, who had a 5-star rating in high school!!  How about that?!
10.  Medical
Our school didn't have an athletic trainer at all when I started playing high school football in 1990.  Nobody!  A large high school of 3,000 kids, with three football teams (frosh, JV, and Varsity).  We were a top 10 program in San Diego, not some little program in the sticks.  Luckily, our first athletic trainer was hired that Fall actually.  And she was amazing.  In fact, she was one of the first athletic trainers who had a cell phone on her at practices!  Imagine a kid getting really hurt, and having to send someone running to a pay phone?!
Back in those days, nobody really knew what a concussion was.  You just got your bell rung.  You got up, maybe took a playoff if it was real bad, then got back in there.  Now, if you are even suspected of having a concussion, you aren't allowed to play for an entire week.  There is legislation in many states that require a waiting period after a sustained concussion.  That's a great thing for kids.
There are laws in many states requiring an athletic trainer on staff, a medical doctor on the sidelines of every game.  The medical advancements over the last two decades have most definitely made the sport safer, and better for kids!
Conclusion
There have been some great changes since 1993.  I didn't get in to all of the x and o changes to the game, all of the learning that coaches can do now through podcasts, webinars, etc. Kids are getting more exposure than ever.  Kids are more safe now than ever.
In many, many ways I think that this game is better in 2016 than it was in 1993.  In other ways, I think it is worse off.  In many ways, I wish we could get back to the "Play at your neighborhood high school" days, but I definitely don't want to go back to VCRs!!
Chris Fore consults coaches and programs nationwide through his business Eight Laces Consulting.  He has a Master's degree in Athletic Administration, is a Certified Athletic Administrator through NIAAA, and serves on the California Coaches Association Board of Representatives.  He is the author of Building Championship Caliber Football Programs, An Insider's Guide To Scoring Your Next Coaching Job, and more!  Fore is a Special Education Teacher and Varsity Football Coach in Southern California.