My biggest regret coaching high school football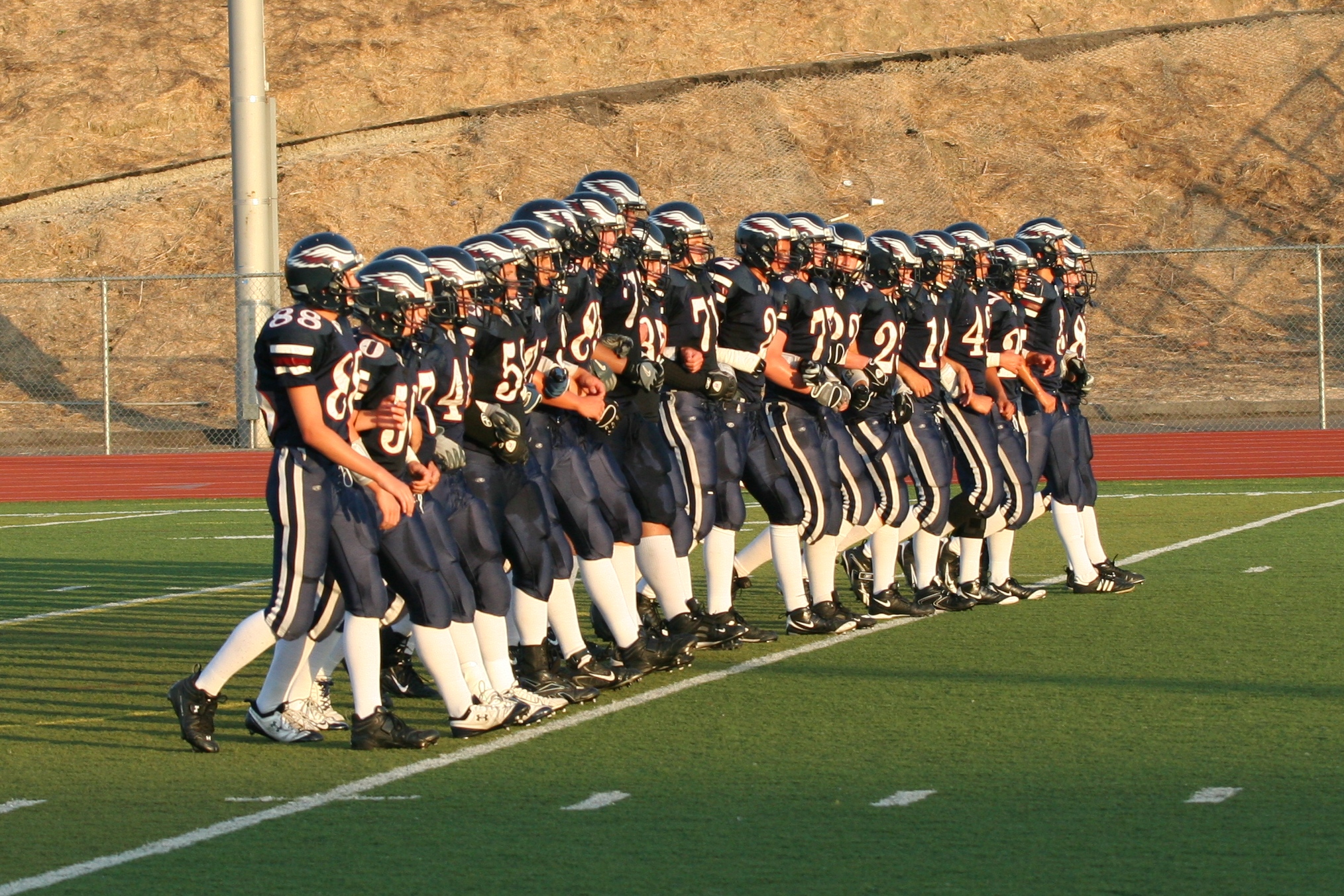 I coached high school football in Southern California for sixteen years.  I say "coached" because I recently accepted a position as the Special Teams Coordinator at Victor Valley Junior College.  I'm not sure how this article will be interpreted.  But I'm not concerned with that.  I hope that coaches are able to take something away from my experience, and use it to make their own life and football program better.
In 2008, we were 0-10.
My biggest regret coaching high school football is how I dealt with that season.
That season was like a perfect storm.  I could give you a litany of reasons that we were 0-10 that year: dwindling enrollment, too aggressive of a schedule, injuries, and the list goes on.   We regularly suited out 14-18 kids.  It was brutal.
0-16 to start the year.
0-29 to our cross town rivals for game two.
0-45 in game three.  THE hardest hit I've EVER seen on a football field happened that night.  From their college bound senior to one of my sophomores.  He was 5'9, 135, soaking wet; concussed, out for the remainder of the season.  I don't blame his parents for pulling him.
19-26. But at least we got on the board!  We also sent a Korean international student to the hospital on his first and last play of his football career; busted spleen.  (I'm telling you, it was one of those years!)
13-48. Homecoming.
6-70 at my former school where I even helped to design the field and uniforms the opponent wore.  (An awful homecoming for me personally.)  They ran it up, buried my face in it.
11-46, 19-34, 0-72, and finally we get to end this season, 9-48.
The reason we were 0-10 that year is because I, the head coach, cared too much about winning.  Let me explain.
At 0-1 you think okay, let's regroup and get them next week.  This is a tough team we are going to play, but we can bounce back.
At 0-2 you think, well, we knew they were tough, and the school hasn't beaten them in about 6 years (now it's been about 13!).
At 0-3, you start to panic.  I mean, that was a CIF Semi Finalist, a darn good program, but shoot, we are 0-3.  You look at the schedule, and find out which games you have a "good shot at."
Relief!  The 4th week opponent is probably our best shot at a win.  THIS IS IT! We gotta work even harder this week. I have to yell even more.  We have to make them want it.  Our will will be more than their will. We GOT this!
0-4. Shoot.  That's the "weakest" team on the schedule.  We are now down to 16 kids.  We have 6 more games left.
Let's just get to bye week, and regroup.  0-5 at bye week.  This has never happened in my career.  In my five previous years as a head coach, I was 4-1, or 3-2, at the worst, 2-3 at the bye.  I had led every one of my teams but one to the playoffs in those first five years.  I can't be 0-5.  This is awful.
Are they going to fire me?
We just had a baby.  Our second one.  It's 2008, the whole financial world just collapsed.  Our house went from $500,000 to $325,000 this year too . . . . . .
Okay, five games left.  We HAVE to win one.  We WILL win one, right?  I mean, there is NO way that we are going to go 0-10.  Nah.  Not me.  Not us.  We work too hard for that.
I started to yell more, and talk less.  I started to get frustrated more, and love less.
I lost sight.
I was like "Hollywood" in Top Gun.  The famous opening scene.  He comes in to contact with a Mig, "not one pair, but two pair, make that 5 bogeys."  Then they get radar lock on Hollywood . . . . . .
What happens to Hollywood next?
He quit.  He was spooked, and didn't know how to handle it.  His plane was shot down, he was rescued.
I quit.  I was spooked, and didn't know how to handle it.  My season was shot down, I needed to be rescued.
My biggest regret in coaching high school football is how I failed during that 2008 season.
I failed my players because I pressed, and pressed, and pressed for a win.  I treated them with contempt.  I yelled too much.  I barked too much.  I made them run when they didn't need to. I made them do updowns just because I was mad.
I failed my coaches because I became so miserable to work for.  I demanded more than they were capable of giving.  I barked at them when things went bad in the games, just because I could.  I abused my authority and title of Head Coach, all in the name of winning.
I failed the parents of my players because I did not give them what they signed up for.  I lost my value system as a coach that year.  I was not coaching with integrity and class like I had my first nine years in high school football.  I treated their sons awful at times.
I didn't get in to coaching high school football to win games.  I started coaching high school football because I loved the game, and I loved working with teenagers. I loved the camaraderie with the staff.
But when we couldn't win, that's all I wanted.
I won 10 games in 2004, and 0 games in 2008. Football can be a cruel teacher at times.
Was I the same same in 2004 and 2008?  No, I wasn't.  I certainly knew a LOT more in 2008.  In fact, I was a much better coach. At least, I should have been a much better coach.  But I wasn't.  In 2004, I didn't really care about winning, it came so naturally.  We only lost twice that year; in November and December.  In 2008, that's all I cared about.   The kids, the coaches, the reasons I wanted to coach in the first place all fell by the wayside as the losses mounted.
The best thing about the 2008 season was that it ended.  I'm not kidding.
The next best thing is that was the worst season of my career.  I've never had a season as bad as that one, and I never will again.  I've grown so much.  Personally and professionally.  It made me a better coach.  It made me re-evaluate every single thing I did as a head coach, and as a person.  It made me a better man, a better teacher, a better husband and a better father.
So, as much as 2008 is my biggest regret as a high school football coach, I'm very glad that season happened.  
Losing sucks, but it sure does teach us a lot more valuable life lessons than winning does.
Chris Fore is a Special Education Teacher from Southern California.  He is also the Special Teams Coordinator at Victor Valley College.  He coached high school football in Southern California for 16 years, including 8 as a Head Coach.  He is a speaker with the Glazier Clinics, and a Coaches Choice author.  Fore consults college and high school coaches nationwide through his business Eight Laces Consulting, and also teaches in the Masters of Physical Education program at Azusa Pacific University.