7 Things To Consider When Facing HUGE Halftime Deficit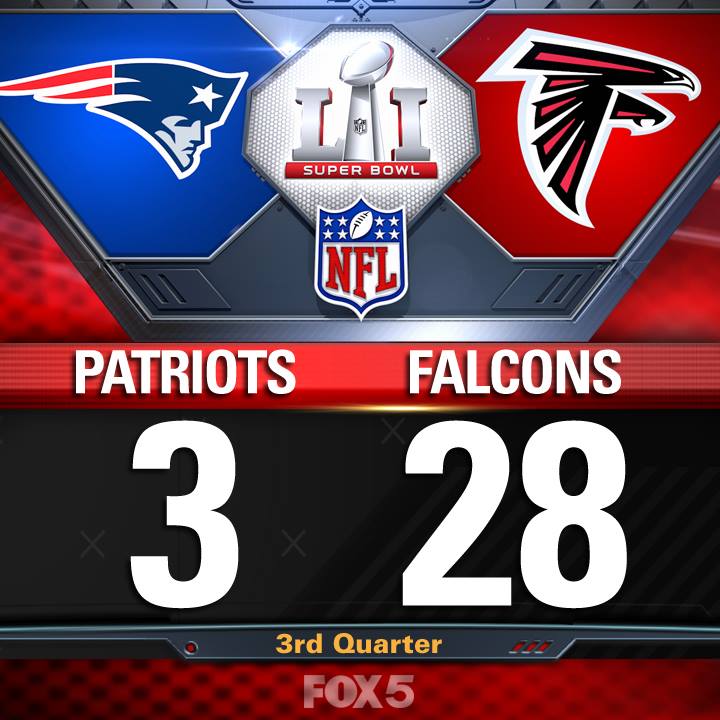 The New England Patriots were down 3-21 vs. the Atlanta Falcons at half time in Super Bowl 51.  By the 8:36 mark in third quarter, they were down 3-28.  Then they scored 31 points on five of their last six possessions to post the largest comeback in Super Bowl history.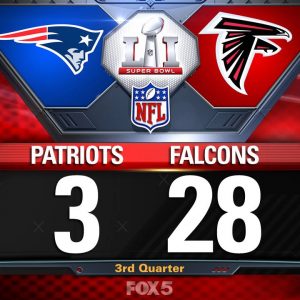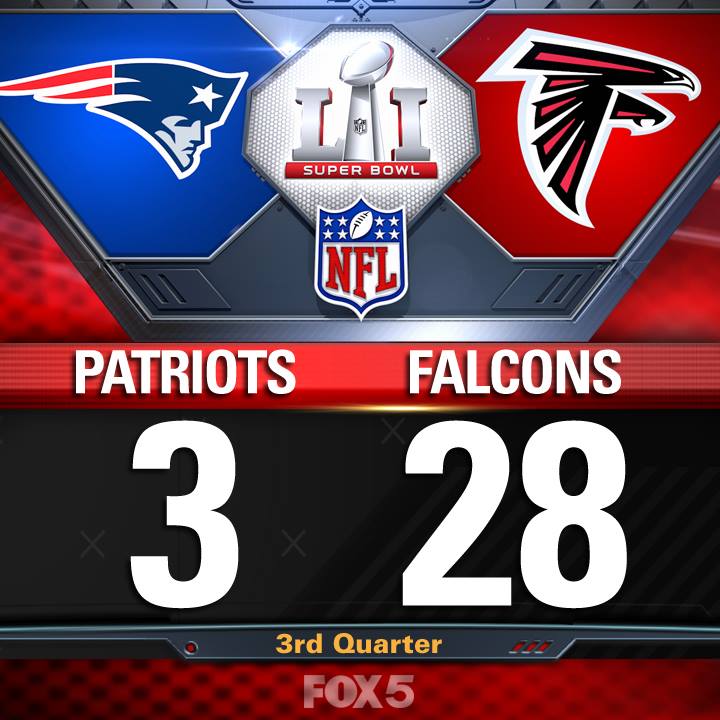 So, how do you approach a halftime when you are down 3-21 at the break?
At the high school level, that point spread can be heartbreaking for kids, and a gap too big to overcome; at least in their minds.
Here are 7 things to consider when down by a large margin at halftime.
"Here is what we are going to fix on defense."
Let the team know how you're going to fix the onslaught of points allowed. You've got to give them some confidence here.  Maybe it's a personnel change that needs to be made, maybe it's a scheme change, but you've got to give the team hope that the staff has the defense under control.  This is usually the first and most important thing that the kids are doubting
"Here is how we will move the ball offensively."
If you're getting blown out, there is a good chance that the offense isn't moving the ball effectively.  Again, it's a major point of contention in your team's head.  Address this quick.  Are there personnel changes that need to be made?  What part of the game plan needs to be thrown out, and what part of it do you need to just keep banging away on?
"These are the special teams advantages we have for the second half."
Can you start the half with an onside kick to gain some momentum?  Is your fake punt open?  A reverse throwback to start the half on kick return?  Special teams can play a key role in shifting the momentum very quickly.  What do you have in the game plan to focus on, and review with the key players on this unit to try to spark some type of scoreboard reversal?
"Here is our first 2 point play."
The Patriots had to convert two two point plays in the second half of the Super Bowl enroute to the greatest comeback in Super Bowl history.  What two point plays are in the game plan, and will they still work from what you've seen in the first half? Review the first two point play with the offense.
Focus on the first drive
If you script out plays, review what you're going to do on the first drive offensively.  Give the team a solid goal to focus on for the first drive of the second half.  Stay away from statements like "Let's score on each of the drives we have this half to win this game."  That can be a killer statement if you fail to score the first drive out.  If you're going to start on defense, emphasize doing whatever we need to do the first drive to get off the field in three plays.
Don't try to get it all back at once

The game won't be won on one throw, one big run, or one interception.  It's going to take every single one of us in this room executing on every play.  Just do your job, do what you do.  We don't need a hero, and we aren't going to win the game on the first or second drive.  We need to just focus on doing our jobs well, focus on that, not winning.
"Look within yourself!"
Take a long, hard look within yourself right now.  Don't look around.  Refuse to blame anyone in this room.  We all have a responsibility for that scoreboard, and it starts with me, the head coach.  I didn't prepare this team well this week.  But we can't change that now.  I'm going to figure out what I need to do better this half.  I've already thought of one thing while walking in here, and that is (fill in the blank).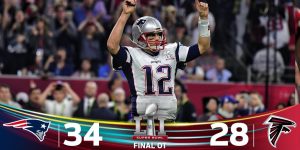 Chris Fore is a veteran Head Football Coach and Athletic Director from Southern California.  He consults coaches and programs nationwide through his business Eight Laces Consulting.