6 Things Keeping A Rookie Head Football Coach Up At Night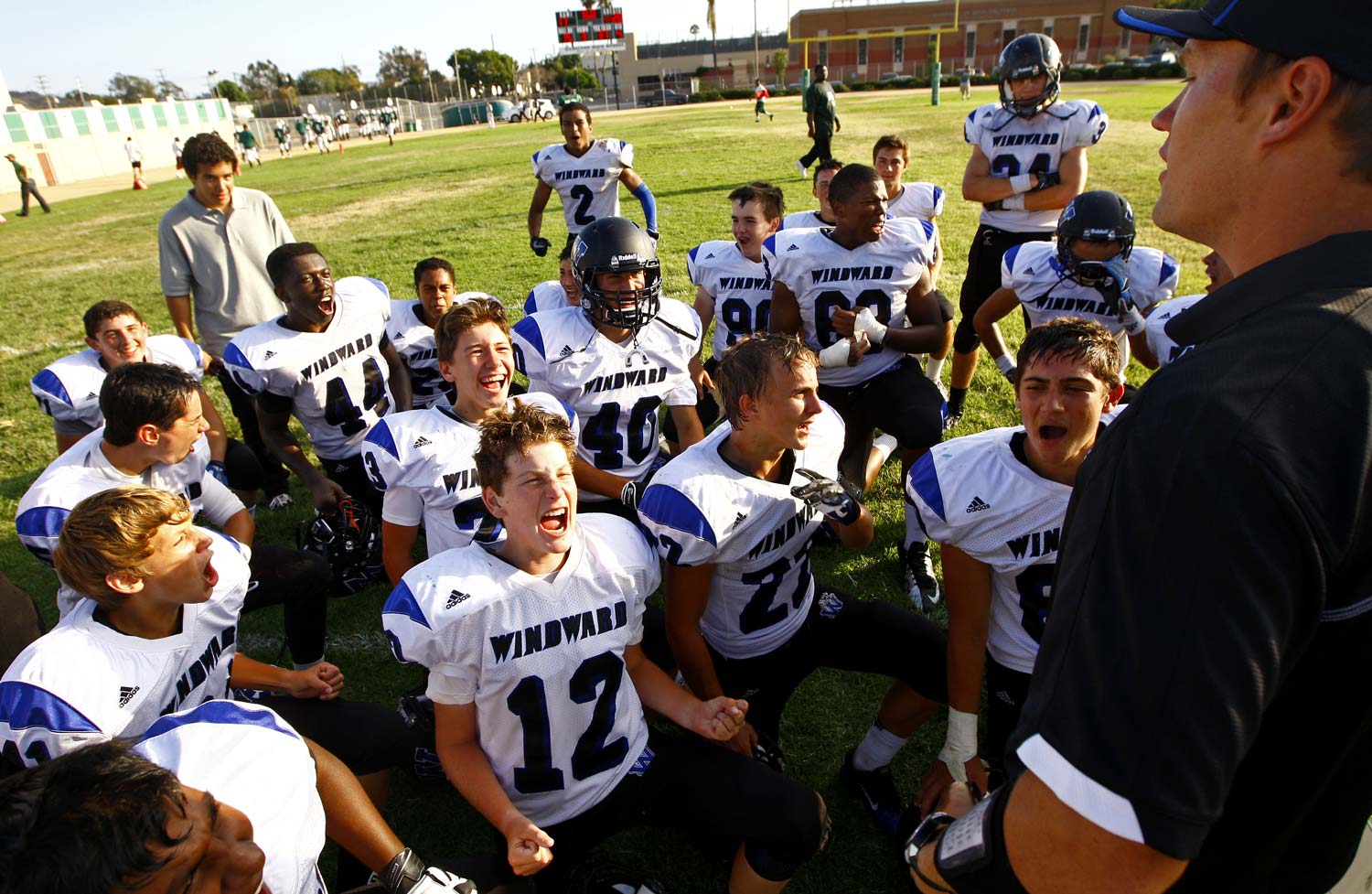 Coaches all across the Nation are losing some sleep, tossing and turning about their Head Football Coach debut which is just around the corner.  I remember my first game as a Head Football Coach like it was yesterday, and that was 14 seasons ago!  I also remember waking up at 3:30 am thinking about this, that or those, and jotting down a few notes on a small piece of paper I kept next to my bed.
Let's face it, being a Head Football Coach on game night has SO many demands: equipment, water, 4th down decisions, receive or kick, captains, pregame meal, how long to spend on the field, communication with all the coaches, team doc needs you, umpire wants to talk, chain crew guy is yapping at your kids, wristband paper is all wet, did we pack the kicking tee?  And on and one and on!
Here are "6 Things Keeping A Rookie Head Coach Up At Night," and more importantly, suggestions on how to remedy them.
"An equipment need will arise that we are completely unprepared for because of an oversight on my part. Is everything charged and ready to go?"
This was one of my greatest lessons during my first game as a Head Coach.  I learned very quickly that my plan just wasn't a good one. My plan was to have our JV coaches help out with this area of equipment set up, and maintenance during the game.  Unfortunately, they didn't buy in to that, and so they weren't passionate about it.  And they weren't good at it.  I found a dad who was!  A painter by day, and an Equipment Manager by Friday night!  Dale was a tremendous asset to our program.  He loved being on the sidelines, and was great at fixing face masks, replacing a broken belt, managing the water girls, and cleaning up the sidelines afterwards.
Find an equipment manager if you don't have one.  Now is the time to find that dad who is great at fixing things, and wants to be a much needed spoke in your wheel.  Make a checklist for every game, of all of the equipment needed.  Meet with your Equipment Manager the day of the game, review that equipment list as you pack the van so that nothing gets left.
"Have I delegated all the pregame responsibilities? Who is going to be the "get back Coach?"
Every coach needs a responsibility.  Creating an excel spreadsheet with each coach's name, and what their responsibilities are will help to ensure that you don't miss anything.  Use the frosh and JV coaches to help lessen non x and o burdens during the game.  For instance, use one of them as the get back coach, or put one in charge of the water if you don't have an athletic trainer.  Put your JV or frosh offensive coordinator in charge of the game balls, make sure he has towels in case of bad weather.  Again, a checklist that you use to meet with your coaches will insure that every task is covered.
"I want to make sure I'm interacting with the officials in a way that both honors Christ and advocates for my players when needed."
This might be one of the most intimidating thing for a new Head Coach: dealing with the officials.  I'm not sure about you, but I've never seen yelling at the officials overturn ONE call!  In fact, what I've experienced in dealing with officials is that you "catch more flies with honey than vinegar."  These guys are usually doing their best.
Decide BEFORE you take the field what kind of Head Coach you are going to be with the officials, and then commit to it.  And tell your staff and players how you want to interact with the officials.  This will add a level of accountability so that you can do your best to treat the officials how you think they should be treated.  Make a resolve to lead your program with dignity and grace regarding the officials.
One thing I've always done as a Head Coach is brought one of the lead officials in during Training Camp to talk to my kids.  I ask them to address any new rules, and to address how to get calls to go your way.  The answer is always the same: respect.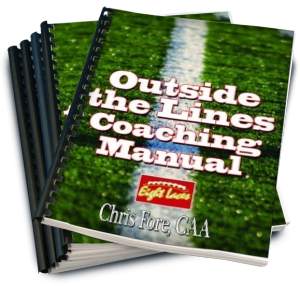 "Pumping the team up. I'm not a motivational speaker."
Not all Head Coaches can be like Vince Lombardi in the way they motivate their players.  But this was an area that caused me to lose a lot of sleep the week of the game.  What I realized as a Head Coach was to just be myself.  If you fake a big old pep talk, kids won't believe it, and it won't work.  If you're not great at giving them that last minute inspiration, use someone from your staff who is.  Or better yet, ask a captain, or another player to address the team.  Some of the best responses I've ever seen from teams came after listening to one of their peers.
Remember, if you're relying on a last minute pep talk to win the game, you probably haven't done a good enough job during the week to prepare your team.  Many times, the emotions from those pep talks are gone before kickoff even happens!
"Developing and carrying out pregame routines and structure. Also, not getting to the game too early or too late to execute the routines."
I advise new Head Coaches to speak with their players about the pregame.  I've surveyed my teams after every season, and I have learned some great things from my players about how they prepare mentally, and physically.  One thing I've learned is that we (coaches) don't know everything, and should listen to our players more.
For instance, one year my kids asked why we went in after warming up, and explained to me that they got "tight" when we went back in the locker room, that they hated it.  The players explained that they got "up" for the game while out there warming up, but then those feelings left as we went back in before the game.  It really made me question why we went back to the locker room.  Most high schools copycat college and pros who do that.  But usually they are doing it for a reason, to get off the field for some large pregame programs that most of us don't have to deal with.
So, the next season, we stayed on the field.  We went out later than we usually did, and just stayed out there.  The kids loved it, and our coaching staff loved it.  It was a positive change for our program.  And the key there was input from the kids.  The most important part of pregame is mental in my opinion.  Getting our kids to focus and believe.  That's why I believe it is essential to get their input.
As for getting to the stadium too early or too late: always error on the side of getting their too early!  You can spend a little more time taping, stretching, or running through your script.  If you're late, it is never fun having to rush through all of that.  Make sure to communicate with your Athletic Director about departure times.  Take ownership of that. Don't let someone in the district office mandate when your team will get to the stadium, IF you're able to have some say.
"Pregame meal."
The pregame meal exists for a few reasons, but remember that none of those are to make the moms in your program happy!  I had a new Head Coach direct message me last season asking my thoughts on a "pizza party atmosphere" for their pregame meal.  The moms in their program hosted a pizza party at the local place before their games.  Invited all of the parents, siblings, etc.
Although this might have been a fun time for everyone, it probably isn't the best setting to help your players focus.  One of the main reasons for a pregame meal is for your players to start to "pull that trigger."  I always taught my players that when they report for that 3:30 pm pregame meal, it was time to start pulling on that trigger.  And it's a slow pull, the fireworks go off at 7:00 pm!
If your program doesn't have a set tradition, again, ask your players what they would be interested in to help them set their minds and bodies right.  Again, my post season player survey revealed to me after my first year as a Head Coach that our players hated going to a local steakhouse (Sizzler) because they overate at the salad bar.  They felt like we were getting too much food.  Again, player input was great in this situation.
Listen, your first game will come and go before you know it.  Once you get that first one out of the way, you will learn a whole lot, and be able to better enjoy the second one as the Head Coach.  Take time now to prepare yourself, and your team.  Make lists, write down your thoughts so that you and your staff can best prepare your kids come game time!
Chris Fore has his Masters degree in Athletic Administration, is a Certified Athletic Administrator and serves as an Adjunct Professor in the M.S. Physical Education –  Sports Management program at Azusa Pacific University.  He is a speaker with the Glazier Clinics, and a Coaches Choice author.  Coach Fore runs Eight Laces Consulting where he specializes in helping coaches nationwide in their job search process.  He serves on the California Coaches Association Board of Representatives, and the Southern California Football Coaches Association Board.