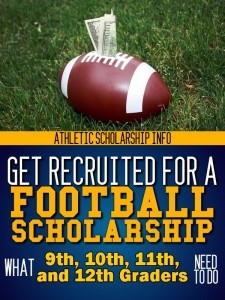 Coaching in this day and age can be so tough. There are so many demands on coaches today that simply didn't exist ten years ago, twenty years ago. One of those things is in the area of scholarships. It seems like there are more parents and kids after scholarships these days than ever before. A student-athlete will up and leave a school in a heartbeat if they feel that their coach is not going to help them earn a scholarship, even if the kid has zero ability to actually earn a scholarship.

Rising tuition for a college education might be to blame. A club sports scene that promises scholarships just as long as you participate in the right club might be to blame. Social media might be to blame. It's hard to tell why it seems as if more parents and kids expect a scholarship today. I really believe this all starts at home, and parents, be careful not to overemphasize earning a scholarship to your child.
Statistics show that only about 1.9% of male high school student-athletes, and just 2.3% of all female student-athletes go on to play NCAA Division 1 sports. This means that just 2 of 100 football players will earn that coveted D1 scholarship. And remember, this is a nationwide stat. Some programs will send a handful of kids per year from their team to a division one school, and some will send one every twenty years.
Overemphasizing a collegiate scholarship will do many things to your student-athlete or child. But the first one that will come is stress. Teenagers with that kind of pressure will feel unneeded stress while their parents and or coaches are overemphasizing a college scholarship.
The next thing that happens is that the student-athlete stops to have fun playing their sport.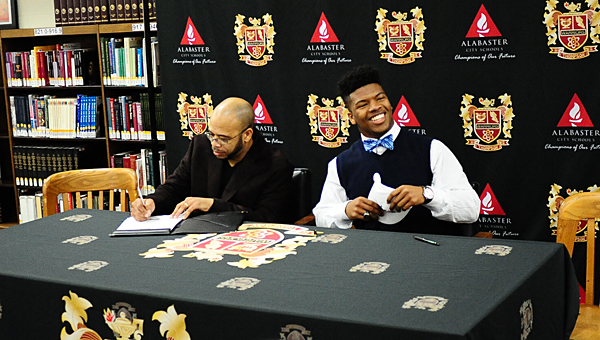 It becomes something that induces stress, not fun. The reason they started playing is gone, as they become solely focused on one thing: earning that scholarship. When the fun leaves, the pressure mounts, and the student will stop playing to the best of their ability. They will "press" when they need to complete a high level athletic task. If they have enough of these games, where the fun is void, they will get tired of playing, and sometimes this leads to them quitting the sport.
What happens with that scholarship offer never comes? If you have overemphasized a scholarship offer, and your son failed to earn that, is his whole high school career meaningless? Does his effort still have merit?
One of the worst things about overemphasizing an athletic scholarship is that when it fails to come to fruition, your son will feel empty about his experience with high school athletics. When focused on the ends, instead of the means, you are setting your son up for failure.
________________________________________________________
Please take a minute to sign up for my newsletter. I promise not spam you! I will send out 2-3 newsletters per month, packed with information and a discount for my newsletter subscribers only!
________________________________________________________
Chris Fore has his Masters degree in Athletic Administration, is a Certified Athletic Administrator and serves as an Adjunct Professor in the M.S. Physical Education – Sports Management program at Azusa Pacific University. Coach Fore runs Eight Laces Consulting where he specializes in helping coaches nationwide in their job search process. Fore was named to the Hudl Top 100 in 2017, and the Top 5 Best High School Football Coaches to follow on Twitter by MaxPreps in 2016. Follow him!